Anti-graft agency says ex-lawmaker Ted Hui allegedly incited the public to cast blank ballots in the December 19 election and faces four charges.
Hong Kong authorities have issued arrest warrants for fugitive ex-lawmaker Ted Hui Chi-fung and a former district councillor over social media posts urging voters to either cast invalid ballots in the coming Legislative Council election or boycott it.

Hui and former Sha Tin district councillor Yau Man-chun, both 39, allegedly incited the public to cast blank ballots or not vote, respectively, by displaying posts on their social media pages between October 30 and November 29 in an election period, a spokesman for the Independent Commission Against Corruption (ICAC) said on Monday.

Former opposition lawmaker Hui, who left Hong Kong in November last year and is currently in Australia, appealed on Facebook on October 29 for voters to cast blank ballots. He also said he aimed to achieve the highest number of blank votes in the history of the city's elections as resistance to tyranny.

Opposition activist Yau, who quit as a district councillor in July and left for Britain, had made repeated calls on Facebook since late last month for a boycott of the December 19 election.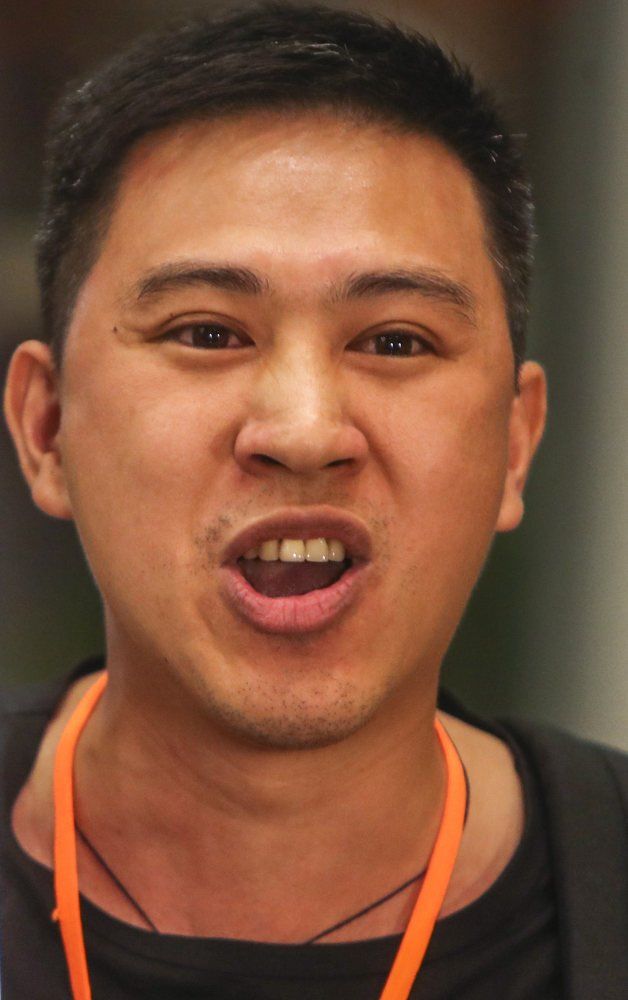 Former district councillor Yau Man-chun is now in Britain.

The ICAC said it had earlier investigated the relevant posts and forwarded its findings to the Department of Justice for legal advice. The department considered there was sufficient evidence to institute a prosecution against the two men, it said.

"As the duo had already left Hong Kong, warrants for their arrest were issued by a magistrates' court this morning upon the applications made by the ICAC," the spokesman said.

Hui faces four charges under the Elections (Corrupt and Illegal Conduct) Ordinance, the agency said. Yau faces eight.

The ICAC said the ordinance applied to all conduct concerning an election, whether within Hong Kong or elsewhere. The maximum penalty upon conviction for illegal conduct is three years' imprisonment and a fine of HK$200,000.

The agency urged the public to abide by the law, and not to engage in making illegal appeals or repost unlawful content to uphold a fair and clean election.

"The commission will continue to take resolute enforcement actions to combat conduct manipulating and sabotaging the election to ensure that it will be held in a fair and just manner."

Responding to the warrant, Yau wrote on his Facebook page on Monday evening: "As for the coffee invitation from ICAC, my response for now is: noted."

He also expressed gratitude for the arrest notice, which he said had helped him in his boycott appeal, adding that it was the lawful right and freedom of citizens to cast blank and invalid ballots or not to vote.

Earlier this month, the ICAC arrested three people for allegedly urging others to cast blank ballots in the Legco election, shortly after security chief Chris Tang Ping-keung warned that such calls might be illegal.

The two men and a woman, aged 29 to 65, were arrested on suspicion of breaching the ordinance by reposting an online post which appealed to members of the public to cast blank votes.

The suspects were later released on bail pending further investigation.

The election will be the first for the legislature since Beijing revamped the city's political system, expanding Legco from 70 to 90 seats, and slashing the number of directly elected members from 35 to 20. Nominations for the race have been open since October 30, making that the date on which the "election period" is deemed to have started under the ordinance.

The anti-corruption agency said earlier it would deploy about 800 officers in an unprecedented operation to ensure voting goes ahead smoothly. Hong Kong police will also deploy 10,000 officers to guard against eventualities.