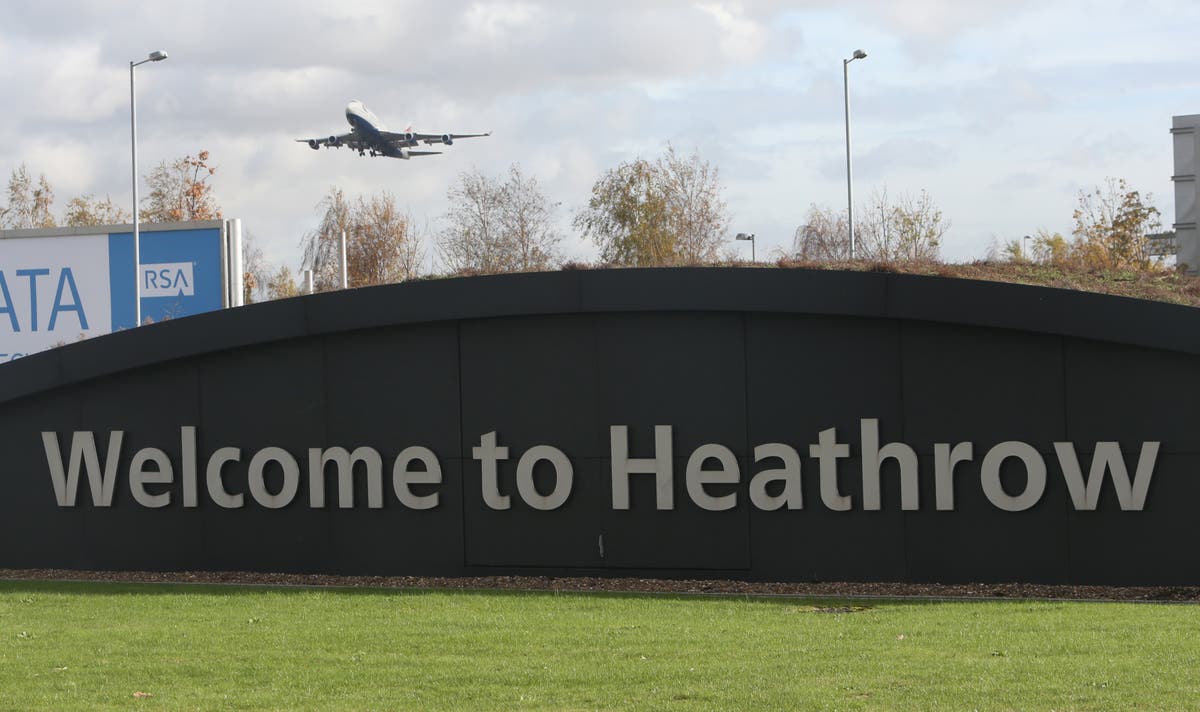 Heathrow airport set to introduce £5 passenger drop off charge
็็็Heathrow is set to introduce a £5 passenger drop-off fee for travellers arriving at the airport by car or taxi.
The new charge comes into effect from October and will apply to all vehicles accessing the areas outside the terminals.

A Heathrow spokesperson said: "From October we will be introducing a Terminal Drop-Off charge that will support Heathrow's post-pandemic recovery and enable us to meet our updated Surface Access objectives.

"These changes will ensure we remain on track to reach our long-term goals of providing sustainable, affordable transport options into the future, whilst safeguarding the business financially as we look to recover from the crisis."

Those exempt from the new rule will be blue badge holders and emergency vehicles.

The £5 fee must be paid online or over the phone.

Number plate reading cameras will be used instead of ticket barriers, and Parking Charge Notices will be issued to people who fail to pay, the Sun reports.

However, Heathrow car parks will remain available, and standard charges will apply.

The new rules will also not affect passenger pick up, which will continue via the car parks.

Passengers can come to Heathrow's long stay car parks and take a free bus transfer to the terminal.

Other airports which have implemented new £5 drop-off charges include Gatwick and Manchester airports.

The move is expected to bring in as much as £100 million a year.

It comes as Heathrow passenger numbers remain almost 90 per cent down on pre-pandemic levels and significantly lower than EU rival airports.

Airport bosses revealed just 957,000 passengers passed through its terminals in June compared with 7,246,157 who used the west London airport in June 2019.

The number of passengers travelling through the airport covers the month where Portugal was moved from the green list of countries to amber and led to widespread fury in the travel sector over the speed of rule changes for travellers.

Meanwhile, an industry body said UK airports face losing £2.6 billion this year due to the Government's "overly cautious approach" to reopening international travel.

The Airport Operators Association (AOA) said there is a risk that the coming months will be "as bad or worse than summer 2020" in terms of passenger numbers.

The AOA said UK airports lost out on £2.6 billion of revenue between April and September 2020, and expects a similar loss across the whole of 2021.