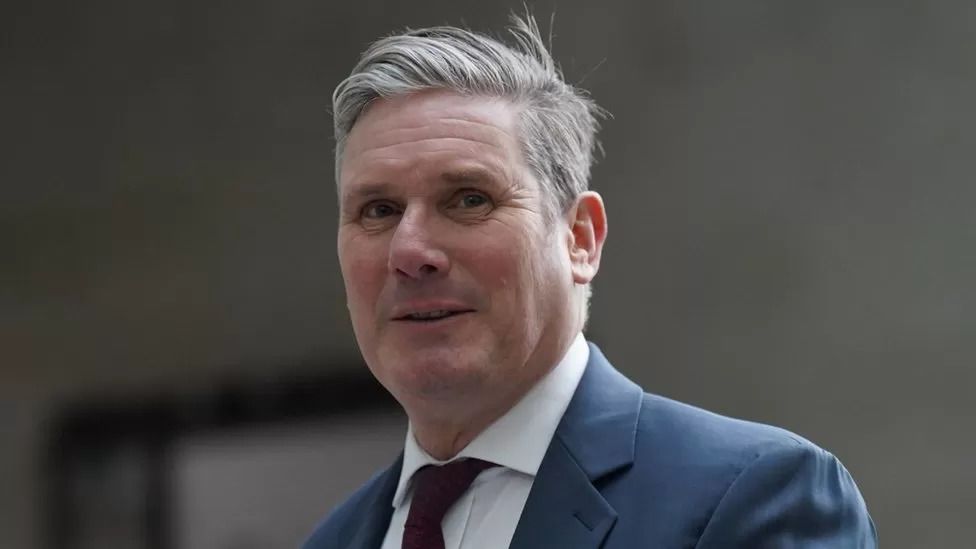 Equalities watchdog satisfied with Labour antisemitism reforms
Britain's equality watchdog has said it is satisfied with action by Labour to improve how it handles antisemitism complaints.
The party was forced to reform its policies after a highly critical report by the Equality and Human Rights Commission (EHRC) in 2020.

It found Labour had been responsible for unlawful discrimination during Jeremy Corbyn's time in charge.

Leader Sir Keir Starmer said the party was "heading in the right direction".

The EHRC has now said it is "content with the actions taken" by the party and will be winding up a two-year monitoring period.

Sir Keir said it marked "an important moment in the history of the Labour Party".

The EHRC launched its inquiry in May 2019, during Mr Corbyn's tenure, after receiving a number of complaints regarding antisemitism within the party.

Its report, published in October 2020, found Labour had breached the Equality Act by failing to provide adequate training for staff dealing with complaints.

The watchdog also said the party had breached the Act because of "political interference" from Mr Corbyn's office in the handling of complaints.

Labour was ordered to draw up a plan to improve its complaints process, which it did in December 2020.

This committed the party to setting up an independent process to handle complaints, putting together a handbook for staff handling complaints and improving training.

EHRC chief executive Marcial Boo said his organisation had concluded its two-year monitoring process at the end of January, following a final meeting with the party in December.

"We were satisfied that the party had implemented the necessary actions to improve its complaints, recruitment, training and other procedures to the legal standards required," he said.

He added that the watchdog would keep in contact with Labour, to make sure they kept on top of the action plan.

Welcoming the EHRC's decision, Sir Keir apologised on behalf of the party to those who had suffered antisemitism within its ranks.

"What you have been through can never be undone. Apologies alone cannot make it right," he added.

"I don't see today's announcement as the end of the road. I see it as a signpost that we are heading in the right direction."

Mr Corbyn was suspended as a Labour MP by Sir Keir for saying, in his response to the EHRC report, that the scale of antisemitism within Labour had been "overstated" by his opponents.

The former leader was readmitted to the party after he said concerns about antisemitism had been neither "exaggerated nor overstated" but he remains barred from representing Labour in Parliament.

In December, Sir Keir said he could not "see the circumstances" under which Mr Corbyn could stand as the party's candidate at the next election.