Police have seized eight handguns and three pipe bombs after a pre-planned operation targeting the East Belfast UVF on Friday night.
Searches took place in the lower Newtownards Road area, with two security alerts being declared after suspicious objects were discovered.

The operation went on into the early hours of Saturday morning.

It involved searches of three residential properties and one business premises.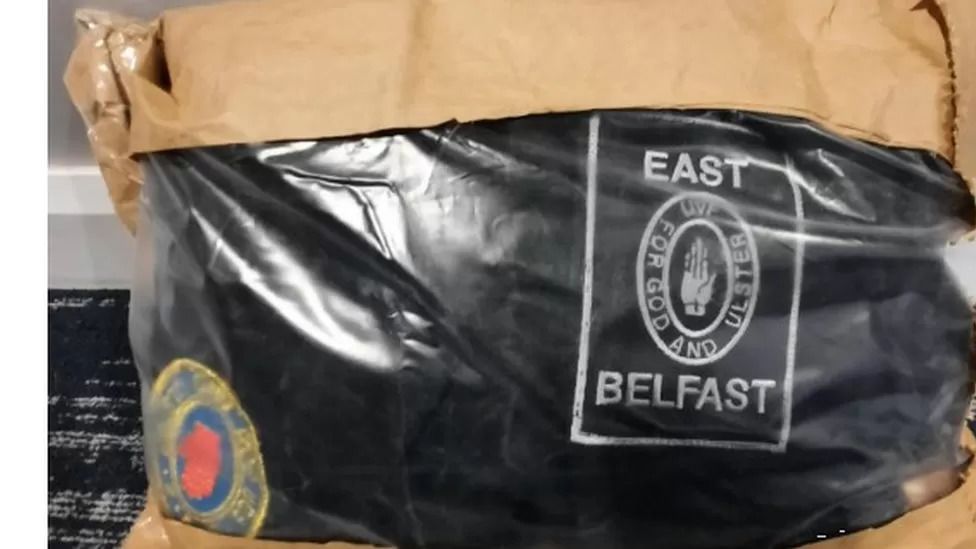 Police seized eight handguns and three pipe bombs
Four men - aged 34, 47, 49 and 51 - have been arrested and are being questioned.
Two vehicles were also seized during the searches as well a large quantity of assorted ammunition, balaclavas and UVF flags.
The searches led to two security alerts, that required homes to be evacuated in the Connswater Grove area and near the Skainos Centre.
'Reckless storage'

Police Service of Northern Ireland (PSNI) Det Ch Supt Andy Hill described the seizures were significant.

"We are really pleased about being able to take these weapons off the streets that would, we feel, have been used to harm the community," he said.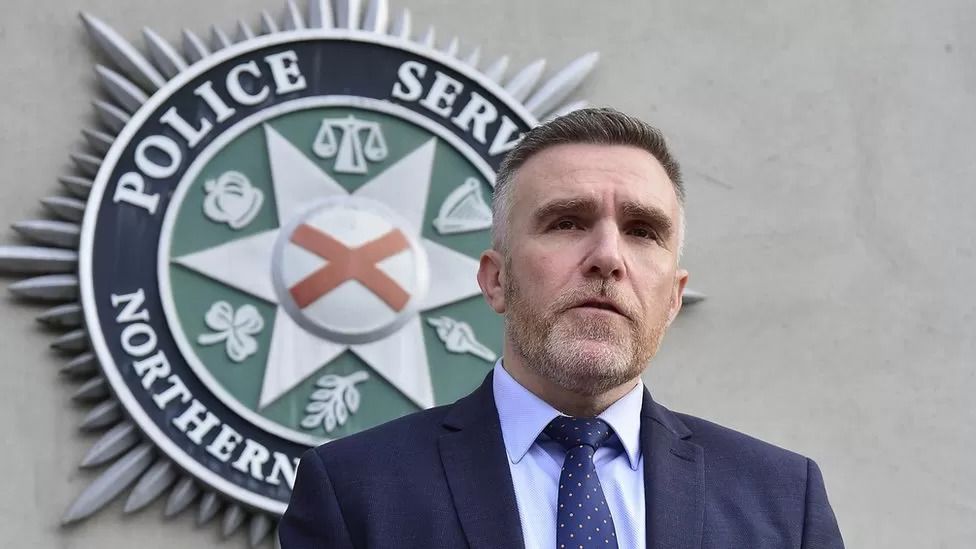 PSNI Det Ch Supt Andy Hill said the find was significant

"The reckless storage of these explosive devices meant local police had to close the roads and evacuate residents in two separate areas of the lower Newtownards Road last night, causing disruption for local people trying to go about their business.

"We thank the public for their patience."

He added that the paramilitary crime task force remains committed to the "relentless pursuit" of the East Belfast UVF and appealed to anyone with any information about paramilitaries and their criminal activity to contact police.

Who are the East Belfast UVF?

The East Belfast UVF are a fraction of the loyalist paramilitary group the Ulster Volunteer Force (UVF), which murdered more than 500 people during the Troubles in Northern Ireland.

In 1994, they declared a ceasefire stating they would end their violence.

In recent years, the East Belfast UVF has been targeted by police investigating drug dealing and other criminality.

In 2021, the group were linked to a gathering of masked men in Pitt Park in east Belfast.