THE Met Office have warned that 'disruptive' snow could hit large parts of the UK as the temperature plunges in the coming weeks.
Cold weather is set to sweep the South tonight, with the mercury forecast to drop as low as -3C, before moving northwards over the next few weeks.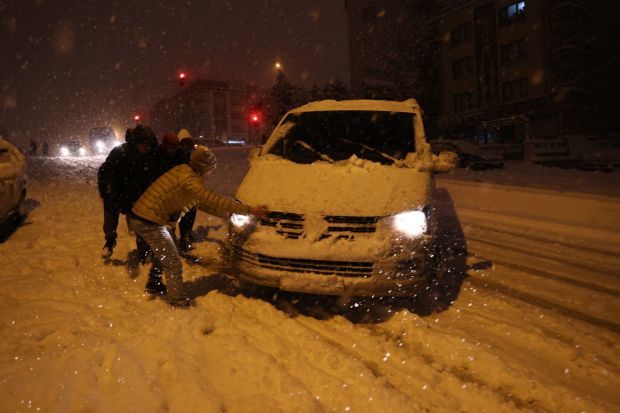 The Met Office said the snow could be 'disruptive'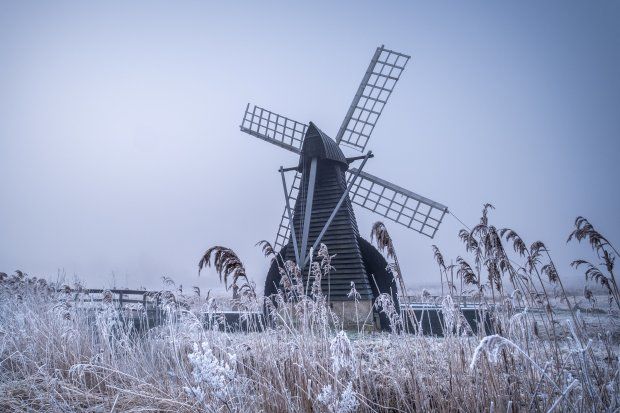 It comes as the temperature is set to drop as low as -3C
Rain is expected tomorrow and into the weekend, while The Met says it is is likely to be "rather cold or cold for many eastern and southern areas" through the middle of next week.
Forecasters believe that the majority of the wet weather will move over North-West Scotland tonight, before giving way to clearer, cold weather for most of the country.
Some rain, though, is predicted in the South West tomorrow.
The long range forecast for Tuesday February 28 to Thursday March 9 reads: "Brisk winds expected in southern areas, with the risk of a few wintry showers. Northern areas will see more mild conditions."
A band of high pressure is then set to dominate the UK and then, through the latter part of the forecast period, it is expected to "migrate northwards, increasing the likelihood of colder, northerly winds across the UK".
This will also increase the chance of snow showers in the East and North, according to The Met.
Outside of these areas, while some showers are possible, the area of low pressure is expected to bring with it dry conditions for most.
Going into the second long range forecast, for Friday March 10 to Friday March 24, the prediction is that spells of rain or snow will be likelier than earlier in the month.
Forecasters add that there is a "low chance" that the snow could be "disruptive".
Finally, they expect temperatures to mostly be below average, though the cold is set to be fought back by a "strengthening sun" in the later part of March.
On this week's weather, Met Office meteorologist Greg Dewhurst said: "Into the weekend, high pressure established itself over the UK, meaning plenty of dry weather to come.
"Cloud and patchy rain will sink southwards as we head into the early hours, with frost developing under the clearest skies across southern areas."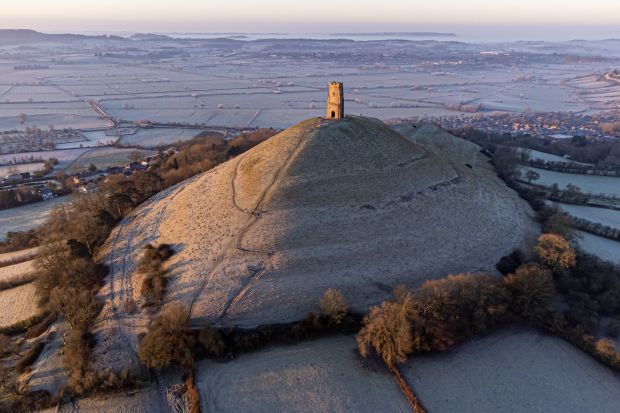 This could lead to frost in southern parts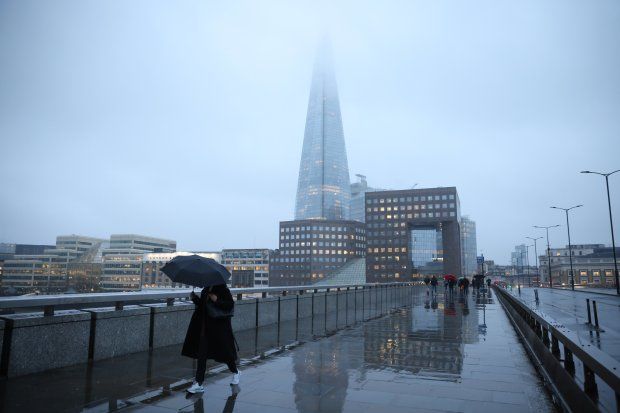 Some wet spells could affect Brits, before being pushed out by an area of high pressure later this week