Dehenna Davison, the Conservative MP for Bishop Auckland, has announced she intends to stand down at the next general election.
The 29-year-old was elected as the County Durham constituency's first ever Tory MP in 2019.

Levelling Up minister Ms Davison is the fourth Tory MP to announce their departure this week.

Ms Davison said she now wanted to devote more time to "life outside politics - mainly to my family".

She said: "I've dedicated the vast majority of my time to politics, and to help make people's lives better.

"But, to be frank, it has meant I haven't had anything like a normal life for a 20-something."

The MP's decision comes as the Conservatives remain behind Labour in the polls in a year which has seen three different prime ministers.

The party's ratings plummeted during the seven-week premiership of Liz Truss and her government's mini-budget.

Support has yet to revive despite many of the measures being reversed and Rishi Sunak replacing Ms Truss as prime minister.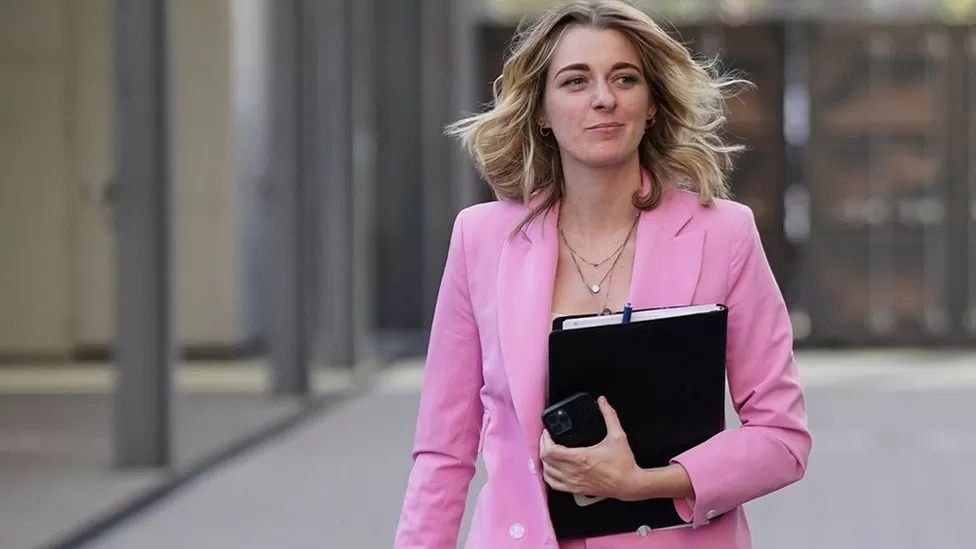 Ms Davison was made Levelling Up minister in September
Ms Davison has recently spoken out against "toxic" abuse on Twitter and has campaigned to reform sentencing for single-punch killings.
She reassured her constituents she "absolutely won't be checking out" and will continue to serve them "with the same gusto and dedication right until the day when I hand the baton on to the next person who will have the honour of representing the amazing people of Bishop Auckland".
She added she was grateful to Conservative Party members who gave "a young, working class lass from Sheffield the opportunity to serve as an MP".
Bishop Auckland Conservatives chairman Luke Allan Holmes said Ms Davison had worked "tirelessly" for the constituency.
"She has been instrumental in securing over £70m of government funding for our area and has given put our area the kind of national spotlight that would have been unthinkable just a few short years ago," he said.
Senior Conservative MP William Wragg announced on Tuesday he would not run again at the next election.
The vice-chairman of the influential 1922 Committee of Tory backbenchers, he has held the Hazel Grove constituency in Greater Manchester since 2015.
The Conservative MPs for Norwich North, Chloe Smith, and South West Devon, Gary Streeter, also announced this week they intended to stand down.