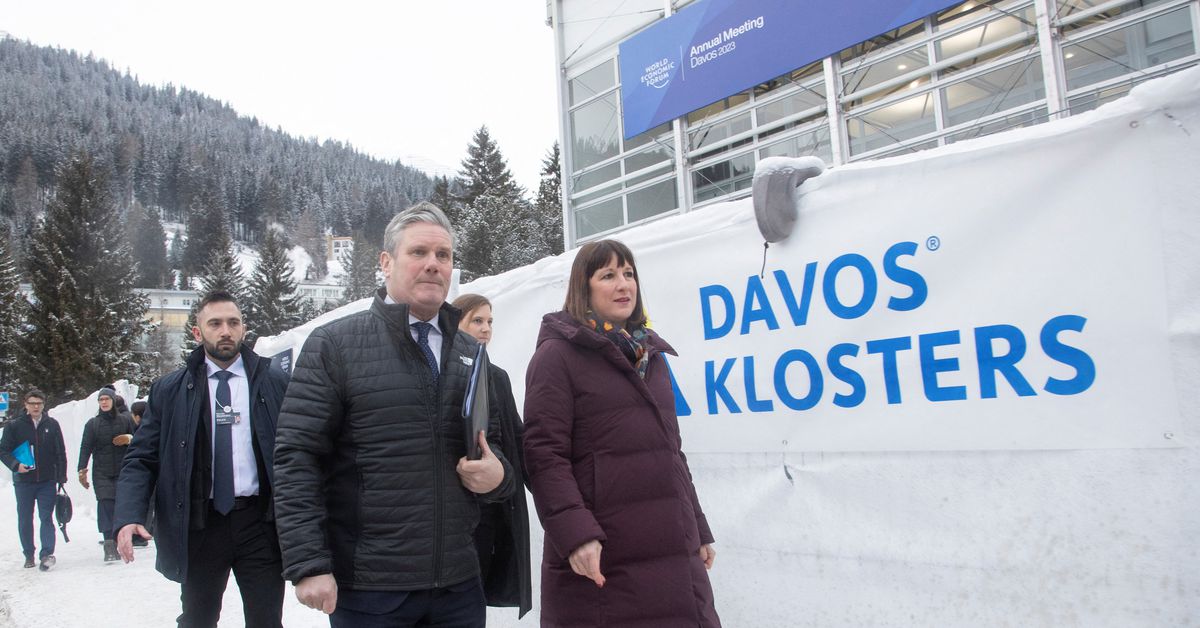 Davos 2023: UK Labour signals pragmatism over divergence on EU
Britain's opposition Labour party, ahead in polls with an election due in less than two years, said that in government it would favour pragmatism over divergence for its own sake in dealings with the European Union.
Speaking on the sidelines of the World Economic Forum in Davos, Labour's finance policy chief Rachel Reeves said that if elected, the party would work "to clear up the mess" left behind by Britain's hard exit from the EU after a 2016 referendum.

Labour has ruled out seeking to re-enter the EU's single market. However, Reeves said it would aim to conclude a veterinary deal with Brussels and improve arrangements for professional and financial services, including by securing mutual recognition of professional qualifications between Britain and the EU.

Reeves told Reuters that Britain-EU relations would depend on resolving a dispute on post-Brexit trade rules for Northern Ireland and Britain "changing the way we act with our EU counterparts".

On whether Britain would seek to develop its own post-Brexit regulatory framework - which ruling Conservative party officials say would give British business extra freedoms - Reeves said Labour would "be pragmatic about those things".

"In so many sectors they say, 'we've got these powers to diverge but we don't want to diverge because we are selling products on global markets including European markets'."

She added: "Having to certify things twice, once for the UK once for the EU, is another cost that frankly we could do without."