The Great North Run will be started by health workers rather than celebrities this year, organisers have said.
A cardiologist, occupational health worker and two nurses have been chosen in recognition of their work during the Covid-19 pandemic.

Race founder Sir Brendan Foster said: "There is no one who deserves that honour more than the staff of the NHS."

It is a break from tradition this year, along with a changed route which starts and ends in Newcastle.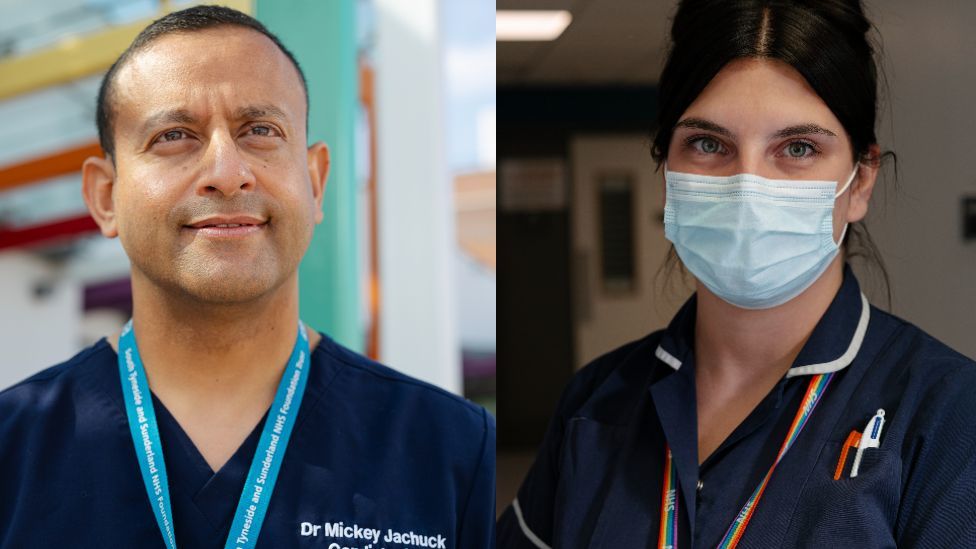 The four NHS workers starting the race are consultant cardiologist Dr Mickey Jachuck from South Tyneside and Sunderland NHS Foundation Trust, senior sister Jade Trewick of the Royal Victoria Infirmary in Newcastle, community nurse Dorathy Oparaeche from Northumbria Healthcare NHS Foundation Trust and occupational health lead Deborah Southworth from the Queen Elizabeth Hospital in Gateshead.

Dr Jachuck worked on Covid-19 wards, looking after patients who had developed severe respiratory failure and were critically ill.

He said: "During the pandemic, the sheer numbers of people presenting with symptoms of Covid and the demands on hospital services were immense, a large part of our work was just being on the shop floor, on the Covid wards, assessing patients and treating them."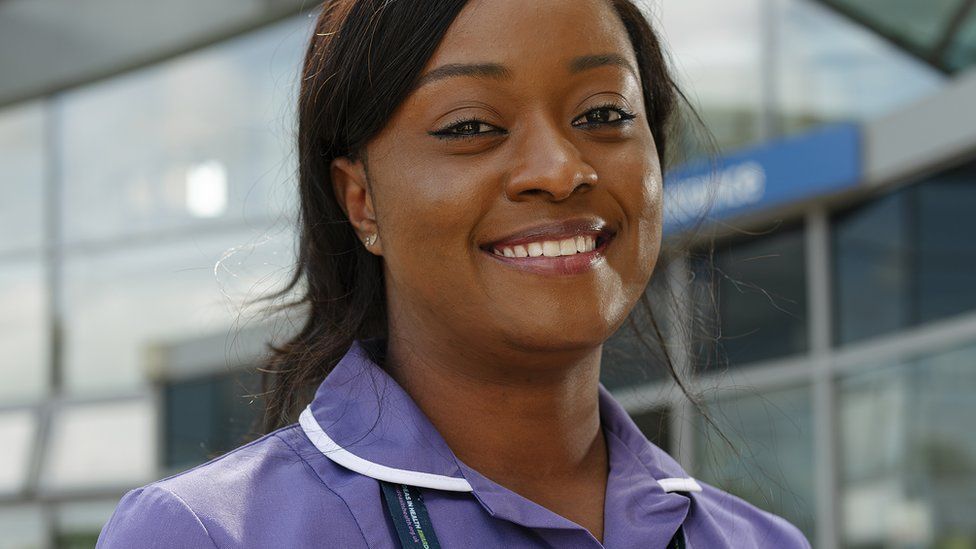 Senior sister Jade Trewick worked on a respiratory support unit providing contact with Covid patients, holding hands and chatting, albeit through PPE.

"You want to do everything right - you often feel like you're not doing enough and you always want to do more - but then you remind yourself that we're only human and we can only do our best," she said.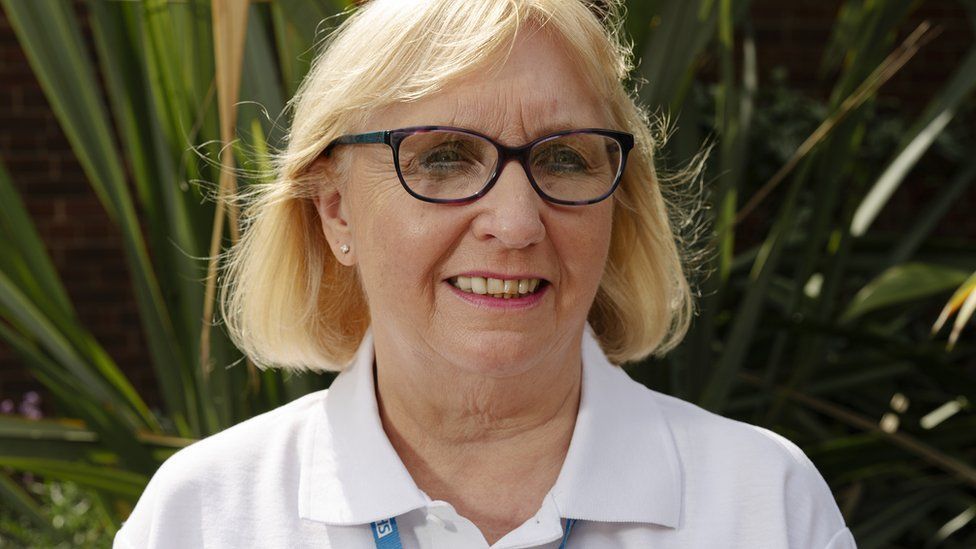 Dorathy Oparaeche's job as a community staff nurse was looking after dementia and housebound patients in their own homes.

She said: "Trying to reassure patients who were anxious was difficult when I was anxious myself, but you put on a brave face."

Deborah Southworth recognised frontline staff were under a huge amount of pressure so her and her team created sanctuary rooms, where staff collect their thoughts during a hectic shifts.

She said: "I was able to offer some comfort to those who couldn't be with families. During the first lockdown a lot of staff had moved out, perhaps into a hotel, and that was hard for a lot of staff, not being with family and friends."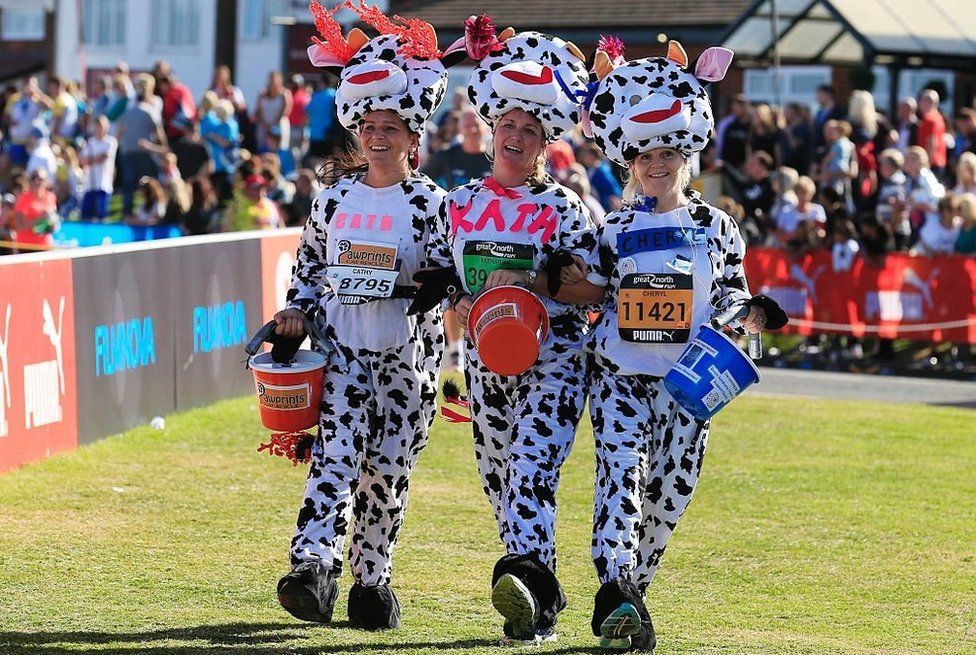 Previous starters include Ant and Dec, former PM Tony Blair, Lady Tanni Grey-Thompson, Sir Mo Farah, Sir Bobby Robson and Alan Shearer.

The race was cancelled last year, with runners being offered refunds or allowed to transfer their entry to this year.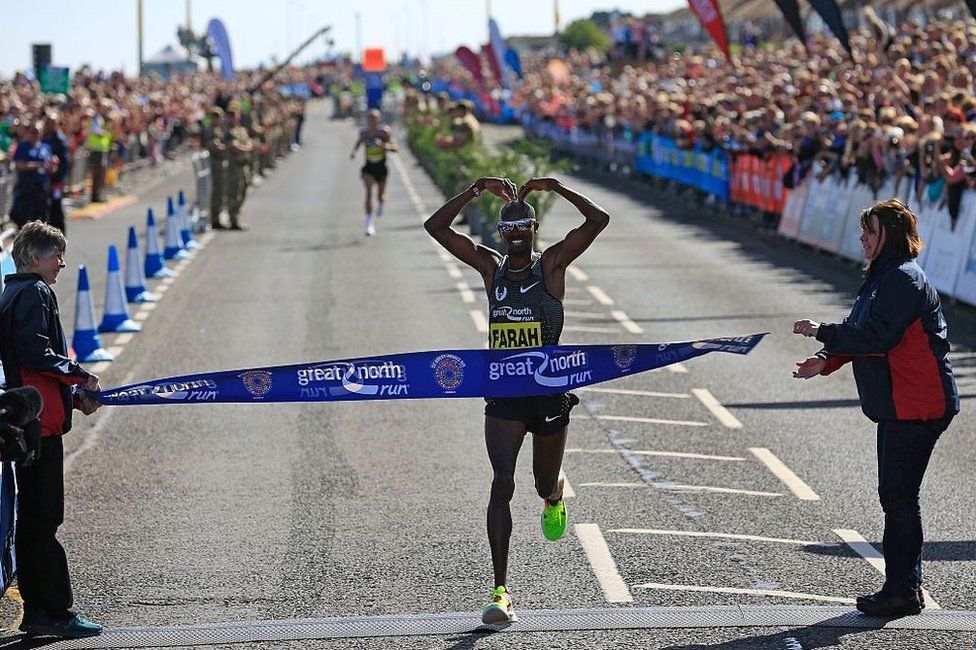 Organisers have changed the route for the first time in 40 years as the event on 12 September will see runners crossing the Tyne Bridge twice and not finishing in South Shields to "ensure the resilience" of the event.

It is expected the finish line will return to South Shields in 2022.