The wearing of face masks will no longer be legally required in Welsh health and social care services from Monday.
First Minister Mark Drakeford is set to axe the last of Wales' Covid rules, which have been in place in some form since March 2020.

Ministers said the public health situation had continued to improve over the last few weeks.

Wales was the last part of the UK with Covid restrictions still in place.

However most of the rules that impacted people's day to day lives, such as wearing face masks in shops and on public transport and self-isolation rules, ended in March.

Numbers testing positive for Covid have fallen in recent weeks, with the number of hospital patients testing positive for the virus also declining, according to recent estimates.

However the Welsh government said the NHS continued to experience "emergency and pandemic pressures".

Guidance will remain in place strongly recommending the use of face coverings in health settings to help protect the most vulnerable.

Helen Whyley, director of nurses union RCN Wales, urged people to continue wearing masks in healthcare settings if asked.

She said: "The legal requirement may be removed, however health and social care professionals across settings are still asking people to think carefully about wearing a mask when attending appointments or visiting friends and family. In some circumstances staff may ask you to wear a mask.

"I am encouraging everyone to be respectful with these requests to help keep the people of Wales safe and health care services recover from the pandemic."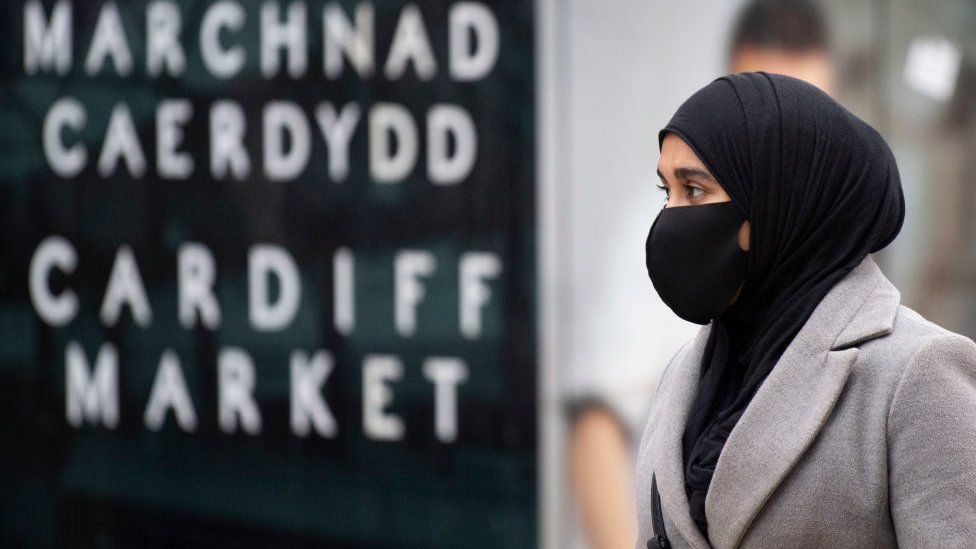 Broader mask rules were scrapped earlier in the year

Recent infection survey data from the Office for National Statistics said that one in 40 people were estimated to have Covid - a reduction for a fifth successive week.

Earlier this week figures showed that the number of Covid admissions to hospitals in Wales were averaging nine a day, the first time they had been in single figures since mid-July last year.

Welsh Conservative shadow health minister Russell George said he was delighted with the news that Covid regulations were ending.

He said: "Not only do we need to remember all those who lost lives and loved ones to lockdowns and the virus itself, but learn the lessons of the pandemic about how we can counter another one and assess the impact of deploying harsh emergency restrictions on our population.

"But none of us will ever get the answers we deserve without the Wales-specific public inquiry everyone in the country wants apart from, not surprisingly, the Labour government who run scared of scrutiny."

The Welsh government has backed a UK-wide inquiry, saying it would better reflect how decisions were taken in a UK context.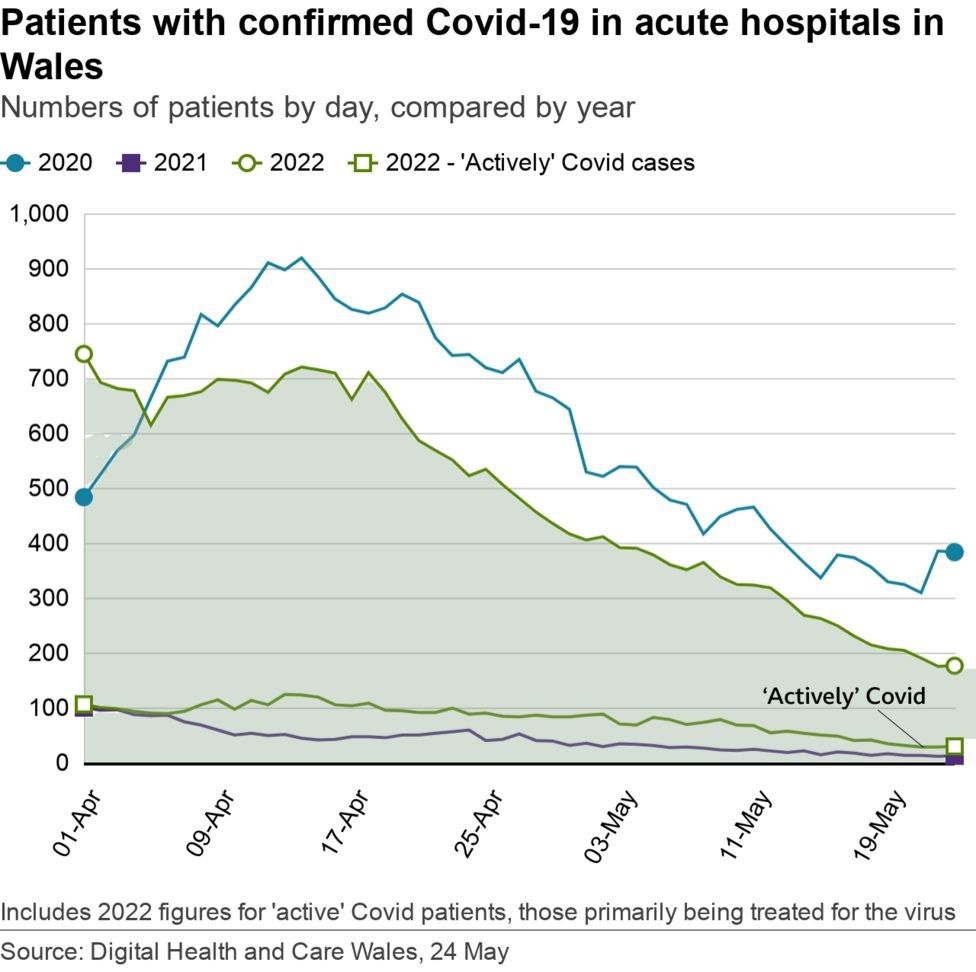 What was Wales' Covid law?

Although the requirement to wear a face covering in health and social care was not part of the original legislation, coronavirus rules in Wales have existed in some form since March 2020.

The law was used to impose strict curbs on people's day to day lives, including three stay-at-home lockdowns, restrictions on travel and on what businesses could and could not do.

In Wales masks became obligatory in all indoor public places in September 2020.

Powers under public health legislation meant the rules could be imposed quickly, without always having to go to the Senedd for a vote first. Welsh ministers added and removed measures as the Covid situation changed.

Initially the rules were largely the same across the UK, although this changed as England reopened in the summer of 2020, and differences developed between the different nations.

In the winter the Welsh government used the law to impose restrictions on licensed premises, and close nightclubs - moves not mirrored in England, but that fell short of a full lockdown that had been advised.

The law had a recently-set expiry date of 30 May 2022. But Welsh government ministers, in their latest review of the legislation, have now chosen to allow the law to end on that date.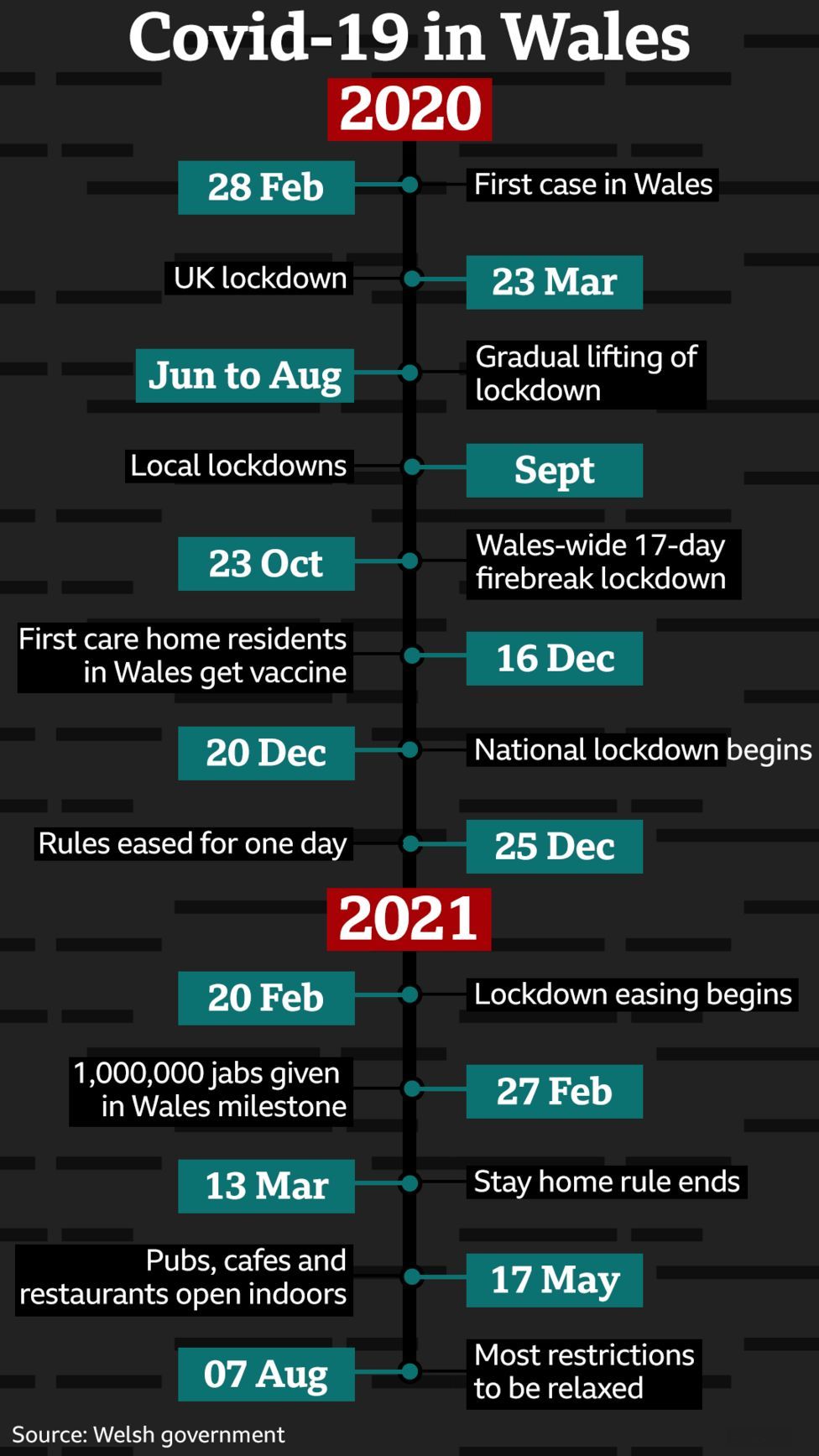 Mark Drakeford's approach to sometimes ease restrictions slower than in England, and to impose restrictions during the first Omicron wave in the autumn, had been criticised by the Welsh Conservatives for being too stringent or for not moving fast enough to lift rules.

But the Welsh government has said it had the public's support for how it managed the regulations.

While the requirement to self-isolate has ended in law, and only LFTs and not PCR tests are now available to the general public, routine contract tracing has continued in Wales.

Under the Welsh government's Covid-19 strategy, it will end in June. It ended in England on 24 February.