Health Minister Robin Swann will make an order to revoke all remaining Covid-19 restrictions on Tuesday.
Mr Swann said those remaining measures "should no longer be set out in regulations" and instead will be put in guidance issued to the public.

The executive collapsed earlier in February but individual ministers are still in place.

BBC News NI explains the current rules on socialising, working, face coverings and other areas, which will be revoked on Tuesday.

Hospitality and events

While Covid status certification will no longer be legally required in any settings, hospitality and entertainment venues will still be encouraged to use it. Although not needed at hospitality venues and events, vaccine certification will continue to be available to anyone who needs it to travel abroad.

Hospitality and entertainment venues, conference and other events organisers will no longer be required to collect visitor information.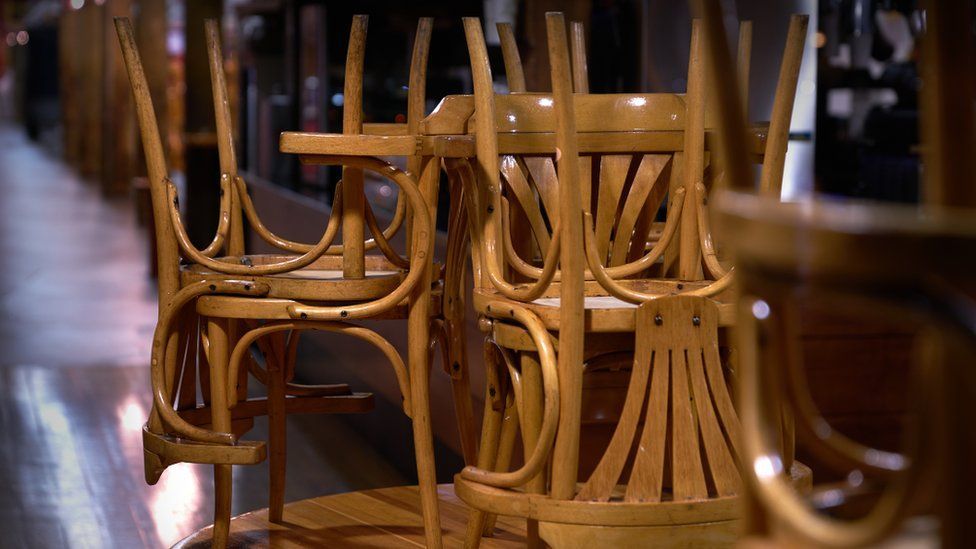 The so-called rule of six in hospitality settings has already been removed
Workplaces

The requirement for offices to take reasonable measures for 2m (6ft) social distancing has already been removed, but soon risk assessments will no longer be required.

There will no longer be a requirement to collect visitor information in workplaces, including close contact services.

It is unclear whether or not work-from-home guidance, where possible, will continue.

Testing and self-isolation

There are no plans at this stage for changes to the current arrangements for testing, contact tracing and isolation.

The minimum self-isolation period for people testing positive for Covid-19 has already been reduced, subject to negative lateral flow tests on days five and six of a person's isolation.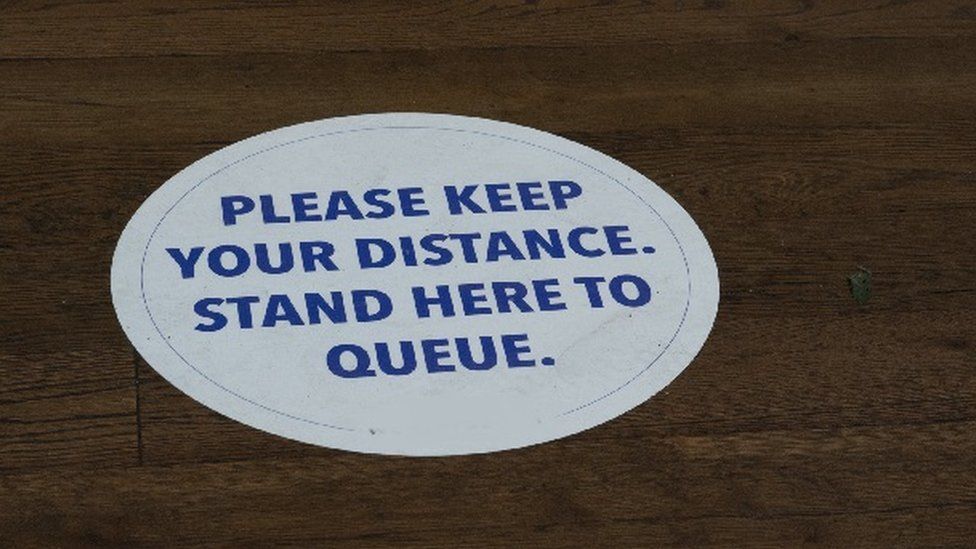 People are no longer required to social distance outdoors in Northern Ireland
Face coverings

There will no longer be a requirement to wear a face covering in any enclosed public areas, including shops, restaurants, cafés, bars and pubs, public transport, driving instruction and close contact services.

However the importance of wearing face coverings in health and social care settings, on public transport and in enclosed indoor settings will continue to be strongly emphasised.

Schools

There is no specific mention of schools in the health guidance and, as yet, the Department of Education has not made clear whether or not it will now remove its rules on social distancing and mask wearing in school settings and on school buses.