A Supreme Court ruling has paved the way for a new law setting up safe access zones outside abortion clinics in Scotland.
The court ruled that legislation setting up such zones in Northern Ireland does not "disproportionately interfere" with protesters' rights.

Women's Health Minister Maree Todd said Scottish legislation would now go through as soon as possible.

A US anti-abortion group previously vowed it would mount a legal challenge.

In September BBC Disclosure told how Texas-based 40 Days for Life was already active outside clinics and hospitals in Scotland.

The group's volunteers carry out what they term "vigils" but others claim the protests intimidate vulnerable women.

Northern Ireland is the first part of the UK to bring in legislation on abortion clinic buffer zones, but Scottish Green MSP Gillian Mackay has been championing a similar law in Scotland.

The Scottish government has said it will support her proposed Abortion Services Safe Access Zones (Scotland) Bill.

Ms Todd welcomed the Supreme Court ruling, telling BBC Scotland: "It's a vital step forward and it really is clear, definitive, emphatic.

"It is for women's rights. It protects women's access to health care in a way that, this time yesterday, we didn't have that clarity."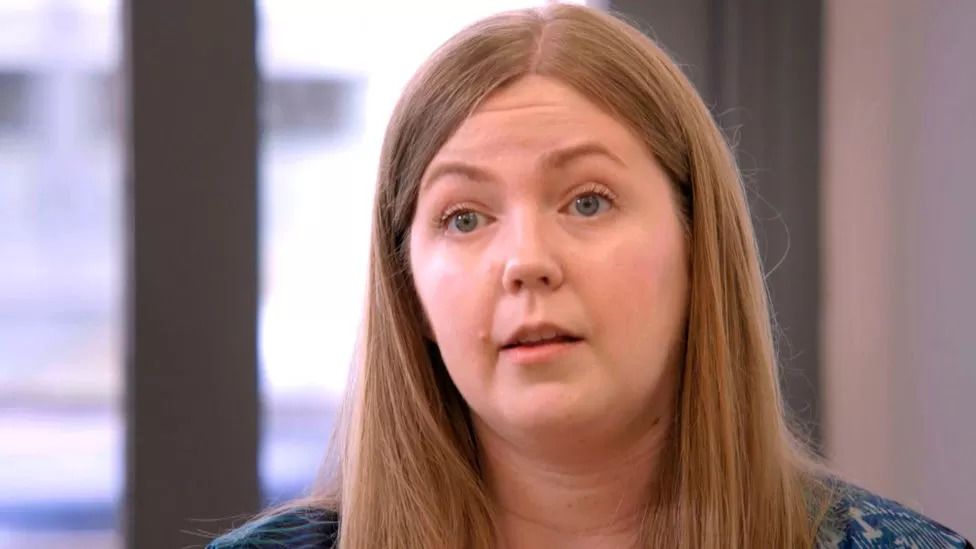 Scottish Green MSP Gillian Mackay has proposed a buffer zone bill
Gillian Mackay, the Green MSP for Central Scotland behind the bill in Scotland, said she was "hugely grateful" to the UK Supreme Court for its ruling.
She today the BBC's Politics Scotland programme: "No one should face harassment outside abortion clinics and this ruling makes it very clear that the steps that my Green colleague in Northern Ireland, Claire Bailey, has taken are proportionate and make that balance of rights.
Ms Mackay said she was working as "quickly as possible" speed up the process and to ensure the legislation was robust enough to withstand any legal challenges in Scotland.
'Significant day'

Lucy Grieve from Back Off Scotland (BOS), a campaign group that has been pushing for the introduction of buffer zones, told BBC Radio Scotland's Drivetime she was "absolutely delighted" by the ruling.

She said: "This is a significant day and it is going to be very, very significant in forming as robust a bill as possible here in Scotland."

Ms Grieve said since BOS was formed in 2020 it had heard from hundreds of women across the country who have experienced harassment or felt intimidated outside clinics which provide abortion services.

She added: "We don't think its appropriate that somebody's access top healthcare should be impeded like that and we are calling for all protests to be moved 150m away from the door of a clinic."

Ms Grieve also said the ruling recognised there was a "balancing of rights" between the right to protest and a woman's right to medical privacy.

In October, MPs backed similar proposals for safe access zones in England and Wales but they are still going through Parliament.