Boris Johnson will announce his Covid Winter Plan for England on Tuesday, including contingency measures that would be implemented if the NHS was at risk of becoming overwhelmed.
The PM will outline plans for booster jabs after the UK's vaccine advisory body unveils its guidance on Monday.

Officials are looking at measures that could be needed if cases rose steeply.

But government sources have said further lockdowns are not being considered.

Mr Johnson's Covid plan is set to follow an announcement by the Joint Committee on Vaccinations and Immunisation (JCVI) on who should receive booster jabs.

The JCVI said last week that a third vaccine dose should be offered to people over the age of 12 with severely weakened immune systems - which accounts for up to half a million people in the UK.

It came after research showing about 40% of people with weakened immune systems had a low antibody response, and potentially less protection, after two vaccine doses.

The advice means the most vulnerable - less than 1% of the population - will be offered a third dose, rather than all those on the original list of clinically extremely vulnerable people.

The JCVI has yet to announce if a separate booster programme is needed and who would be eligible.

A government source stressed the Covid Winter Plan would emphasise how society planned to continue "living with" the virus throughout the winter and promote Covid and flu jabs.

The Times reports that mandatory face coverings and working from home will be brought back in if there is a winter surge in infections.

There is growing concern among ministers that the NHS could come under severe strain if Covid infections surged alongside a bad flu season, the paper says.

Sources have told the Times the government's Scientific Advisory Group for Emergencies (Sage) has devised a series of options to limit the spread of Covid-19 without the use of lockdowns.

The legal requirement to wear a face covering ended on 19 July, but people have been advised to continue to wear them in crowded indoor spaces.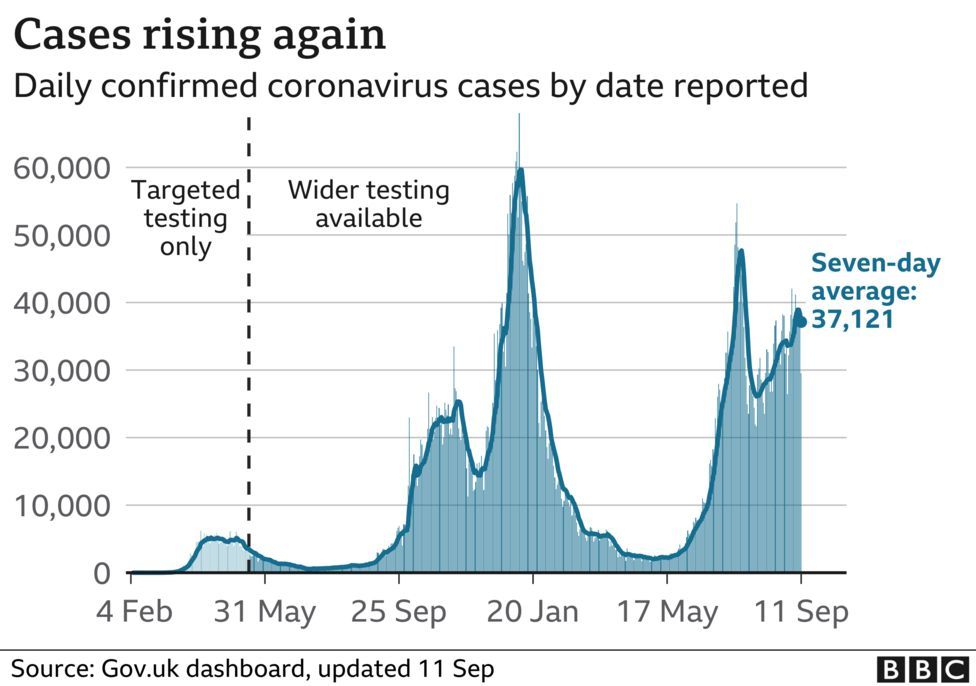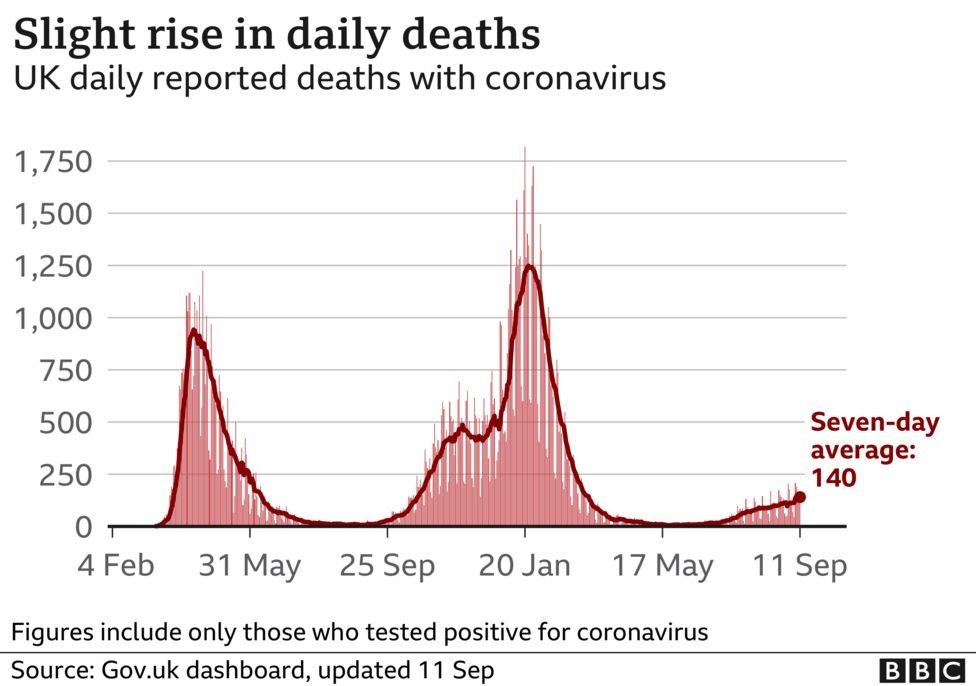 The UK reported a further 29,547 new infections on Saturday, alongside another 156 deaths within 28 days of a positive Covid test.

Meanwhile, 89% of the population over the age of 16 have received a first dose of a coronavirus vaccine, while almost 81% have had both doses.

The Coronavirus Act - emergency legislation introduced to give the government new powers to tackle coronavirus - is also coming up to its six-month review by MPs.

Mr Johnson is set to repeal regulations in England that are no longer necessary, including the powers to close down parts of the economy, such as businesses, or the placing of restrictions on events and gatherings.

Also set to be repealed are regulations that enable the temporary closure or limiting of access to schools, colleges and childcare; those that extend time limits for urgent warrants; and powers to detain infectious people.

However, certain measures from the Act will be kept - including the requirement to self-isolate on receiving a positive PCR test; giving sick pay to those isolating from day one rather than day seven; and the power to keep schools open if they close against government guidance.

Mr Johnson said: "Thanks to the efforts of the public, the NHS and our phenomenal vaccination programme, we reached step four in our roadmap and life has returned to a sense of normality.

"These extraordinary times required necessary but intrusive measures. But I'm determined to get of rid of any powers we no longer need because of our vaccine defences."

The PM is expected to hold a Downing Street press conference next week to set out the next steps in the government's pandemic response.