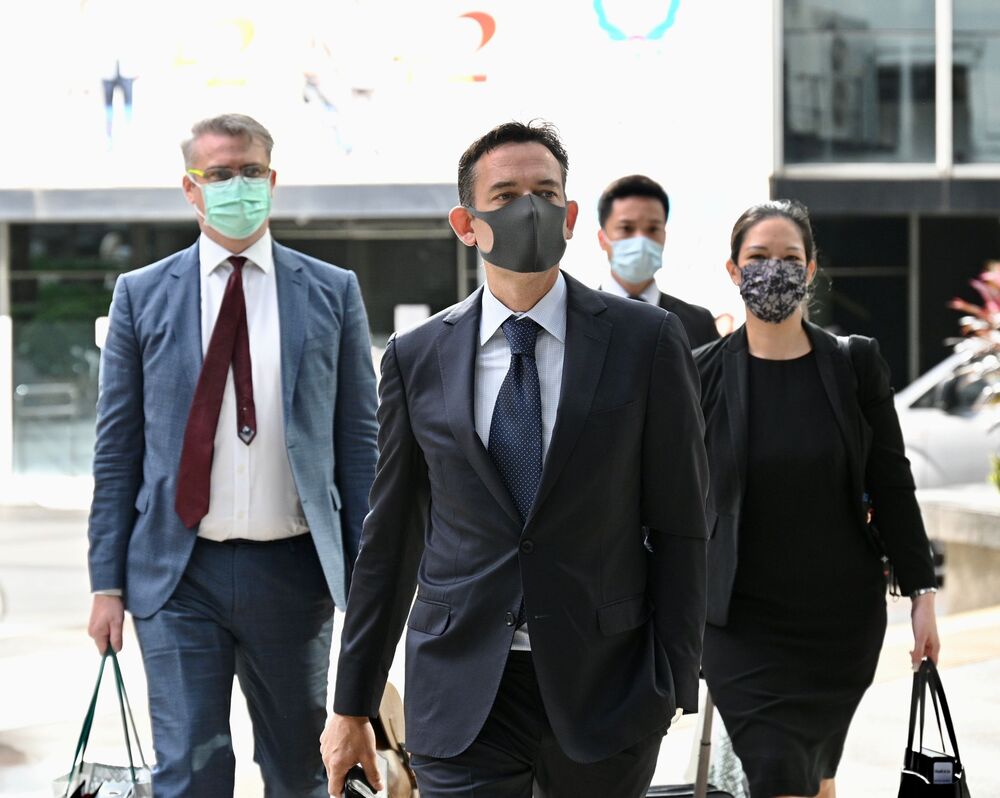 British specialist decries discrimination after he was called "gweilo" and fired from tunnel project
A British blasting specialist told a Hong Kong court on Monday that he was fired from a tunnel project due to racial discrimination, and said he was called a "gweilo" by colleagues.
Francis Haden brought the discrimination lawsuit against construction company Leighton Contractors (Asia), which had hired him to work on the Tseung Kwan O-Lam Tin Tunnel project. He was dismissed from the post in February 2017.

During the District Court hearing on Monday, Haden accused his former employer of racial discrimination that cost him his job.

The court heard Haden was tasked to be in charge of the blasting work for the construction of the tunnel in August 2016. However, he was excluded from meetings and was bypassed in the chain of command when he was on leave from January 28 to February 12 in 2017.

He said his former employer arranged meetings on days he was off, without providing him the minutes which he should have access to as the person-in-charge.

He added that his former employer even instructed his subordinates to handle the blasting work without notifying him.

However, the respondent said the work procedures were carried out as per usual when Haden was on leave, with his subordinates handling the work during his absence.

The respondent also pointed out that Haden's claim of racial discrimination was groundless, and was only his own assumption.

According to the notice of claim filed, apart from the accusation of being frozen-out at work, Haden said his employment was terminated and he felt unwelcome because he was not Chinese.

"On a number of occasions, the claimant heard references to himself and other non-Chinese working on the project as being 'gweilo' in a derogatory sense," the writ said.

"Gweilo", which literally means "ghost man", is a Cantonese slang term for a foreigner.

Haden's court filing further alleges a "general, underlying hostility towards non-Chinese employees."

He claims he was shown an email by a colleague which detailed the reluctance of a Chinese state-run engineering firm to hire a non-Chinese-speaking subcontractor, believing it would cause a communication problem.

Haden is now seeking HK$200,000 in compensation for injury to his feelings in addition to the amount that he should have been paid in total since the day he was fired, a written apology, and anti-discrimination training for company staff.