Even though there seems to be no confusion in the public that Speaker of the House of Assembly (HoA) Hon Julian Willock was acting in his official capacity as Speaker when he had Silk Law file an injunction in the High Court against three United Kingdom (UK) lawyers working for the UK-sponsored Commission of Inquiry, British Judge Adrian Jack has asked Hon Willock to show evidence of this.
Hon Willock, through Silk Law, had subsequently withdrawn his application; however, legal expenses were incurred by the defendants.


Who will pay court costs?

According to court documents, the defendants are claiming $71,388.59 in court costs and the Attorney-General is claiming $6,084.

But UK lawyer Adrian Jack, who has had nothing but chiding words for Hon Willock during the short life of the matter, is now asking Hon Willock to prove that Silk Law was representing him in his official capacity and not in a private capacity.

The Judge noted that Mrs Fiona Forbes-Vanterpool of the AG's Chambers has said there was no agreement between the Speaker and Government regarding legal expenses.

Hon Willock's lawyers were supposed to provide such evidence to the contrary on September 14, 2021.

Silk Legal, during this CoI, is representing the Members of the HoA who are not Ministers. This includes Speaker Willock.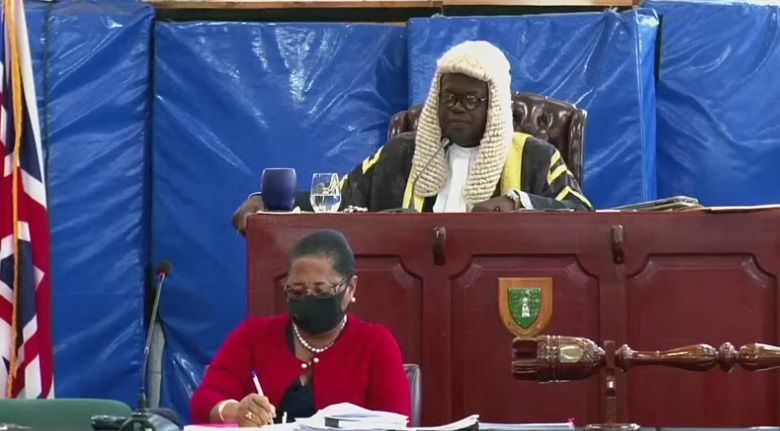 Silk Legal, during the Commission of Inquiry (CoI), is representing the Members of the HoA who are not Ministers. This includes Speaker Julian Willock.
Conflict of interest?

Virgin Islands News Online has also understood there are some questions as to whether UK national Mr Jack should have taken up the case since he is believed to be friends with CoI Commissioner Gary R. Hickinbottom and Governor John J. Rankin.

The case was originally assigned to Justice Gerhard Wallbank; however, it was reportedly 'wrestled' away from him by Justice Jack.