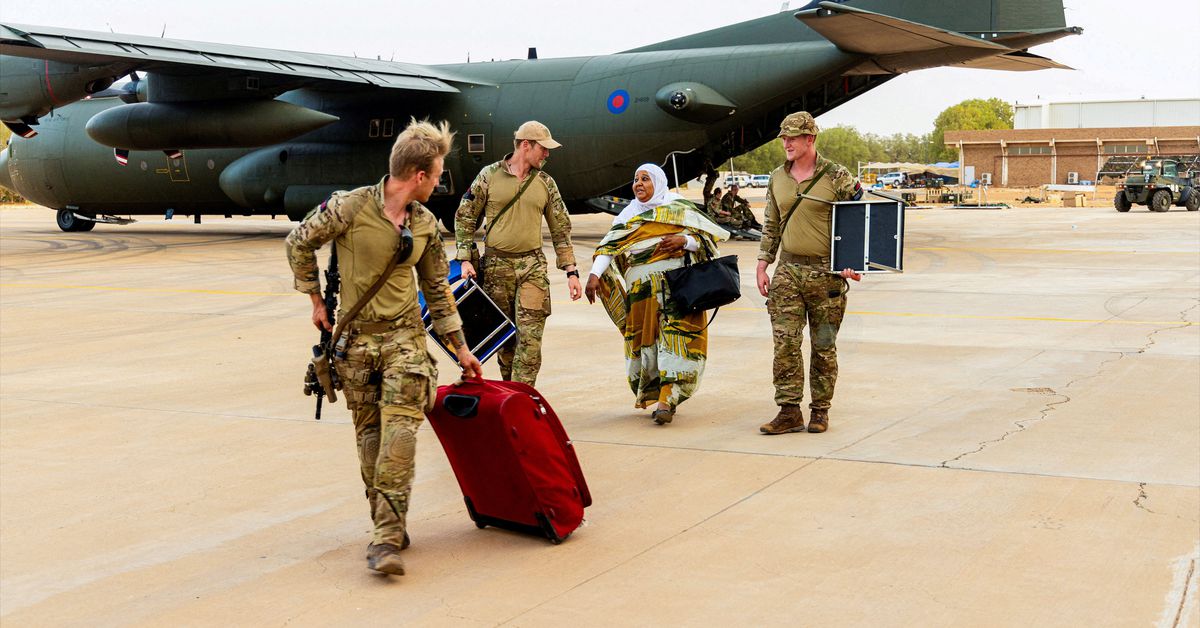 Britain plans extra evacuation flight from Port Sudan
Britain has arranged an extra evacuation flight from Port Sudan in eastern Sudan which will depart on Monday, the government said on Sunday, adding that it has evacuated 2,122 people so far from the country.
The government confirmed that it was no longer running evacuation flights from Wadi Saeedna airfield, near Khartoum, due to a decline in demand by British nationals, and as the situation on the ground remains volatile.

"Our rescue efforts continue from Port Sudan. We continue to do everything in our power to secure a long-term ceasefire, a stable transition to civilian rule and an to end the violence in Sudan," foreign minister James Cleverly said in the statement.

Western countries have been rushing to get their citizens out of Sudan where a power struggle between the Sudanese army and the paramilitary Rapid Support Forces (RSF) erupted into conflict on April 15, leaving hundreds dead and stranding foreigners.

The British government, which last week estimated that around 4,000 Britons were stuck in Sudan, said on Sunday that the final evacuation flight from Wadi Saeedna airfield departed on Saturday evening.

The extra flight planned from Port Sudan, which the government has called an "exceptional" one, will facilitate the evacuation of a limited number of British nationals remaining in Sudan who wish to leave, the statement said.