A Conservative MP has said he voted for Boris Johnson to stay in his job after gaining assurances about funding for his local council.
Isle of Wight MP Bob Seely said he had thought hard about whether to back the PM in Monday's confidence vote.

He told constituents he only made up his mind when ministers told him they would "look again" at funding for the south coast island.

Downing Street said funding was not directly allocated by ministers.

Asked about Mr Seely's comments, the PM's spokesman said money for local areas was decided by a process run by civil servants.

Monday's confidence vote was triggered by Tory MPs angry at Boris Johnson's handling of widespread Covid rule-breaking in Downing Street, with many saying he had lost their trust.

The PM survived the vote, which saw 211 MPs backing him and 148 voting to remove him.

Writing on his website, Mr Seely said he had decided to back the PM at the vote after "some consideration and only after discussion with senior ministers".
"It is clear that some foolish errors were made during Partygate. Boris has apologised. I hope now that he can focus on governing," he wrote.

"I talked again with ministers about why a fair funding package has not yet been forthcoming for the Isle of Wight Council.

"I have been assured they will look at this again and will do so in the very near future, ahead of the ongoing review of local government finance."

He added that the PM had been "the one ever to promise an improved funding settlement for the Island".

"As such, and on balance, I would rather continue to focus on getting him to deliver on this commitment than start afresh with a PM who has not made, or may not offer to make, any such offer," he added.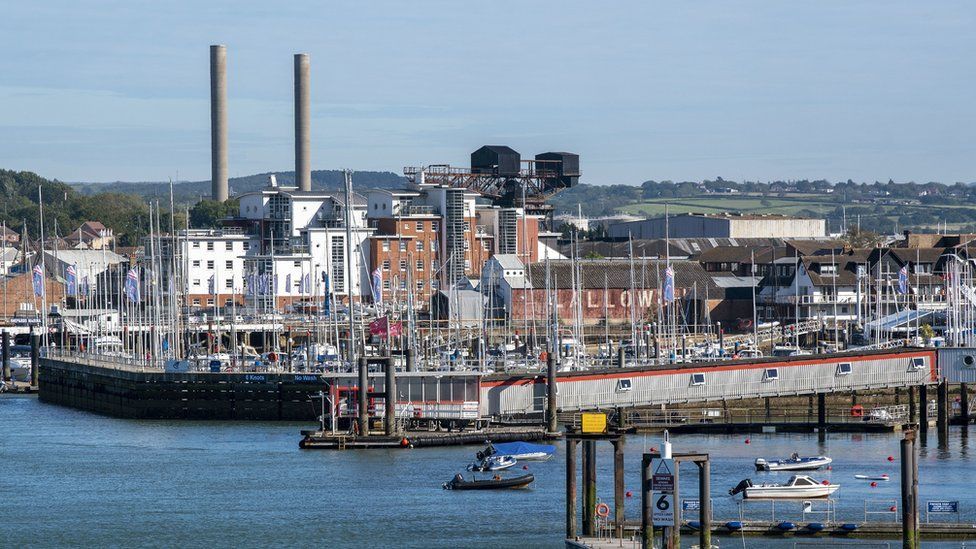 The Isle of Wight says it needs extra support to deliver services compared to mainland Britain.

Isle of Wight Council has long been pushing to get a bigger budget from the government to make up for the extra costs of being an island.

Mr Seely, elected as the island's MP in 2017, has campaigned for an "Island Deal" of extra support. Mr Johnson first said he would look at the idea during a visit to the island in the run-up to the 2019 Tory leadership contest.

In February, the government announced an additional £1m for the council's budget this year, due to the "unique circumstances facing the Isle of Wight Council and its physical separation from the mainland".

The council said it was disappointed with the uplift, which it said should have been more like £6m to make up for costs incurred by the island's remoteness.

After his comments on the confidence vote were highlighted on Twitter, Mr Seely said he had been chasing up a commitment about the council's funding made to him by Mr Johnson in 2019.

"I'm making sure government delivers for my constituents," he tweeted.

"I'm doing my job as the Island's MP, putting my people first. [I'm] unashamed to do so. It's my job."