The aunt of a vulnerable woman who was starved to death by her mother has told how the family has been left "broken" and wishing for a life sentence.
Debbie Leitch, 24, who had Down's syndrome, died at her home in Blackpool in August 2019.

Elaine Clarke, 49, was jailed for nine years and seven months last week after admitting gross negligence manslaughter at Preston Crown Court.

Her sister Susan Muggridge said: "She should have got life."

A post-mortem examination found Miss Leitch died of neglect and severe emaciation with extensive scabies skin infection.

Ms Muggridge told BBC North West Tonight if Clarke had been "a proper mother" she would have sought help.

"If I'd have known [how ill Debbie was] I would've helped her," she said.

"I would have gone there straight away and got her to the hospital. I'd said previously to Elaine 'you really need to sort this out' and she said she was, but obviously she wasn't.

"The next thing we know Debbie is dead."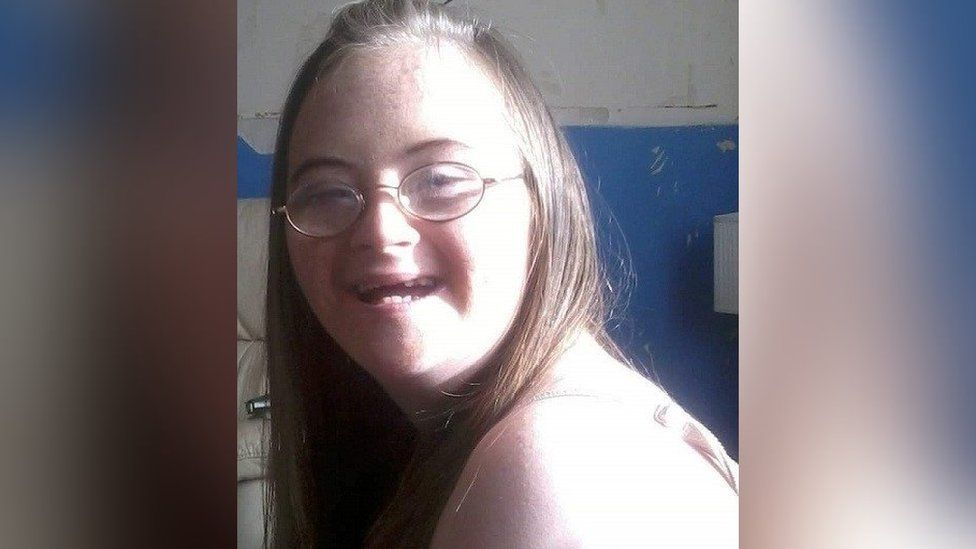 Debbie Leitch was found dead at her home in Blackpool in August 2019

Ms Muggridge said Clarke "showed nothing, no remorse" in court.

"To think what you've done to your own child, you'd think you'd have a bit of remorse and guilt and pain," she said.

"Why couldn't Elaine see that Debbie was losing weight, try to get her help, but she didn't, she just cared about herself.

"She should have got life. A life for a life. We'll never talk to her again."

Sentencing Clarke, Mrs Justice Yip said Miss Leitch's condition had "deteriorated dramatically" in the months leading up to her death.

"Nothing was done to halt her decline. Debbie was starved, her scabies was allowed to run out of control, she became more and more weakened until she died," she said.

"In her last days, she was denied even the most basic care and dignity.

"Anyone entering her room and seeing her towards the end of her life could have been left with no doubt that her life was in real danger."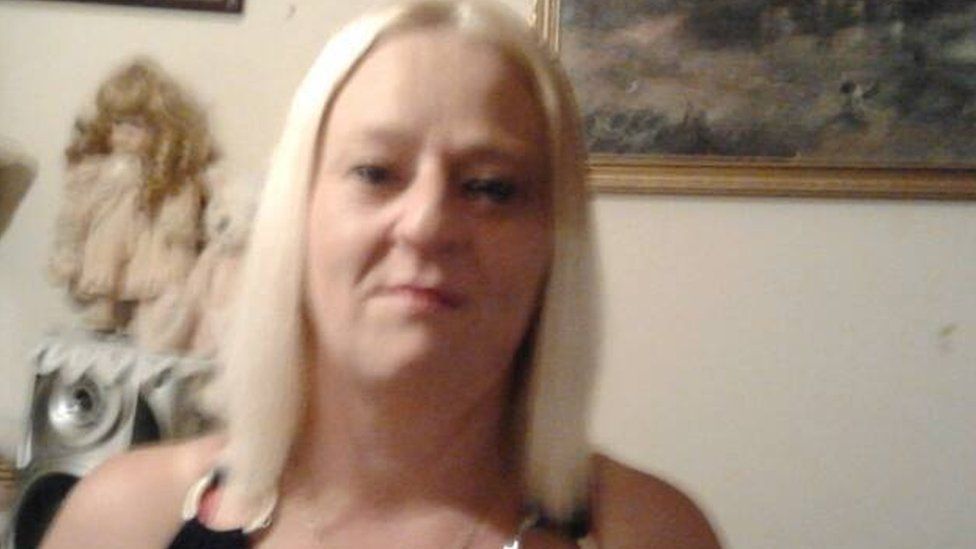 Miss Leitch's cousin told the court Clarke had "always been a lazy and selfish mother"

The judge said Clarke had "ignored that risk and left Debbie to die in her squalid room".

In January, Blackpool Council confirmed a formal safeguarding adults review would take place.

Ms Muggridge welcomed the review, adding: "Debbie was going to school with nits and dirty clothes, why didn't they pick it up?

"I want them punished. I don't want it to happen to another child.

"Debbie was very loving and I just want to remember her being happy."
Susan Muggridge said she will never speak to her sister again