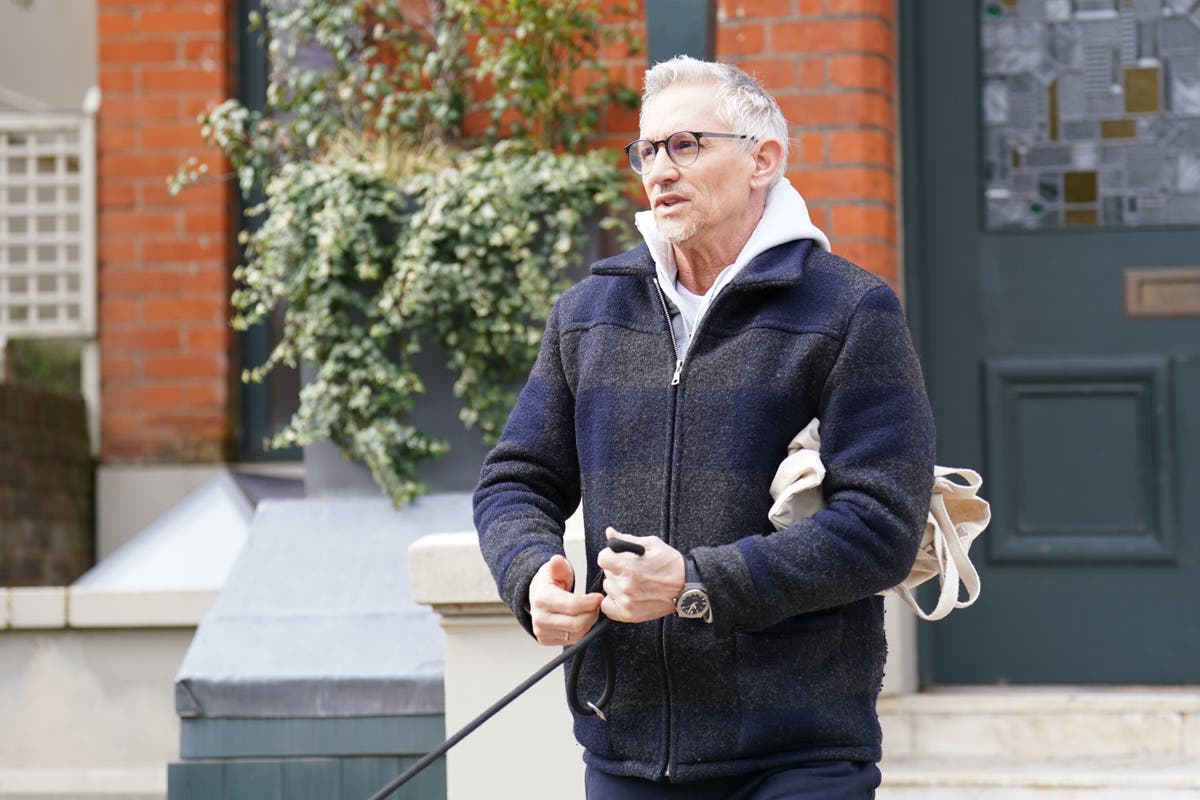 BBC backs down on Gary Lineker and says 'sorry'
Gary Lineker is to return to TV screens as BBC Director-General Tim Davie apologises over 'difficult period'
The BBC on Monday performed a swift U-turn to bring Gary Lineker back to the screen and apologised to viewers after the impartiality row torpedoed its sports coverage.

Director-general Tim Davie said the Match of the Day host would be "presenting our coverage this coming weekend" and apologised for what had been "a difficult period for staff, contributors, presenters and, most importantly, our audiences".

He also announced an independent review into what he described as "the potential confusion caused by the grey areas of the BBC's social media guidance" for freelancers outside news and current affairs. It was also reported that Lineker, 62, had received a direct apology for the row, which was sparked by the former England striker's tweets about the Government's policy for migrants arriving in the UK in small boats.

Meanwhile, Rishi Sunak was urged by a senior Tory to amend his flagship immigration bill to make it "humane" as well as "tough" by opening up safe and legal asylum routes at the same time as clamping down on the flow of small boats across the Channel.

The BBC suspended Lineker last week after he compared language used to launch the policy with Thirties Germany in a tweet, but saw its attempt to mollify its critics snowball when his colleagues supported him.

Football coverage across TV and radio was reduced to a bare minimum as fellow pundits, presenters and reporters — including Alan Shearer, Ian Wright and Alex Scott — walked out in "solidarity".

Match of the Day aired for only 20 minutes on Saturday without commentary or analysis from presenters, with yesterday's edition following a similar format and running for 15 minutes. Lineker, the corporation's highest paid presenter, thanked his "colleagues at BBC Sport for the remarkable show of solidarity". He also appeared to address the issue of migration again, saying his difficult weekend "doesn't compare to having to flee your home from persecution or war to seek refuge in a land far away".

Mr Davie said the BBC faced "a difficult balancing act" between its "commitment to impartiality… and a commitment to freedom of expression."

He said: "Accordingly, we are announcing a review led by an independent expert — reporting to the BBC — on its existing social media guidance, with a particular focus on how it applies to freelancers outside news and current affairs. The BBC and myself are aware that Gary is in favour of such a review."

He also said Lineker had agreed to abide by the current guidelines while the review takes place.