Former England footballer Ashley Cole told police he thought he was going to die during a robbery at his home, a court has heard.
The ex-Chelsea and Arsenal left-back broke down during a police interview shown at Nottingham Crown Court.

He described how masked men "charged" at his windows and tied his hands while he was holding his young daughter.

A number of defendants are on trial over various offences, with one accused of robbing Mr Cole and his partner.

Kurtis Dilks, 34, from Clifton in Nottingham, is charged with being part of a gang that used a sledgehammer to smash into Mr Cole and Sharon Canu's home in Surrey in January 2020.

The gang also threatened to cut Mr Cole's fingers off with pliers, the court heard.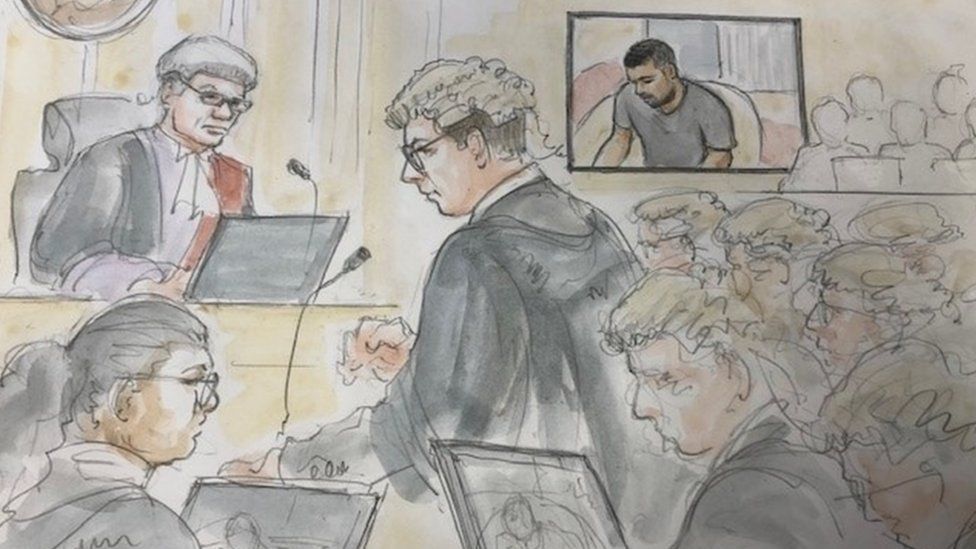 Footage from Cole's police interview was played in court

Mr Cole said he had just got back from work with Chelsea's Under-15s before hearing a "banging sound".

He told police: "The banging was vibrating up the walls into my bedroom.

"I got off the bed and said to her [Ms Canu] 'this is why I should keep a weapon, like a golf club, in my bedroom'."

Describing what happened when he stepped out on to his balcony, Mr Cole said: "Now I see a minimum of four running from a bush which is probably 15 yards away or so.

"They half-shouted 'agh' and charged towards my bottom windows.

"I knew now, I am going to die.

"I have got my kids in the house and I have no-one to help. I tried to shout on the balcony as loud as I could."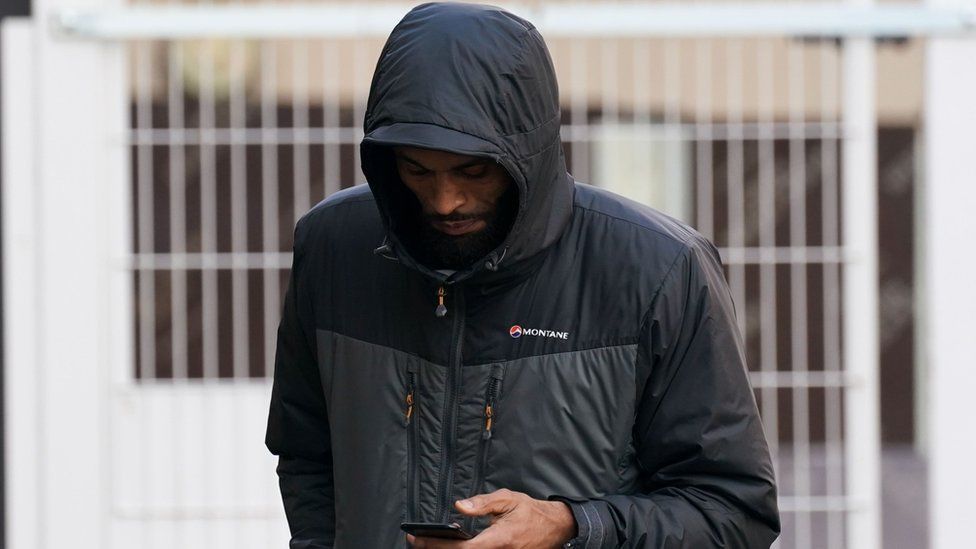 Kurtis Dilks is one of 10 defendants on trial at Nottingham Crown Court

Mr Cole told police he went to get his daughter while Ms Canu went to get their son.

"I thought if I hide maybe they're going to be more angry and if I have got my baby on my lap they won't hurt us," he said.

Mr Cole then appeared to get emotional as he put his hands on his face, before saying: "I said it wouldn't affect me, but Jesus."

Continuing the police interview, he told officers the robbers threatened to cut his hands and fingers, with one demanding to know where his cleaning products were kept.

"I'm thinking he's either going to burn me or set me alight," Mr Cole said.

However, he said the intruders were then "alerted" to police arriving and ran off "in five seconds".

The court also heard from Ms Canu, who described how she hid with their son in his bedroom when they intruders arrived and called police.

In the 999 call, played in court, she could be heard begging for officers to come immediately, saying: "Please, please someone is coming in the house".

She told the court one of the intruders "pushed" her and "grabbed her glasses and threw them on the floor".

"I was on my knees. Then he showed me a knife," she said.

The court heard five watches - three Rolex, a Cartier, and a Tag - were stolen along with a handbag, mobile phones, a car key for a BMW, and cash.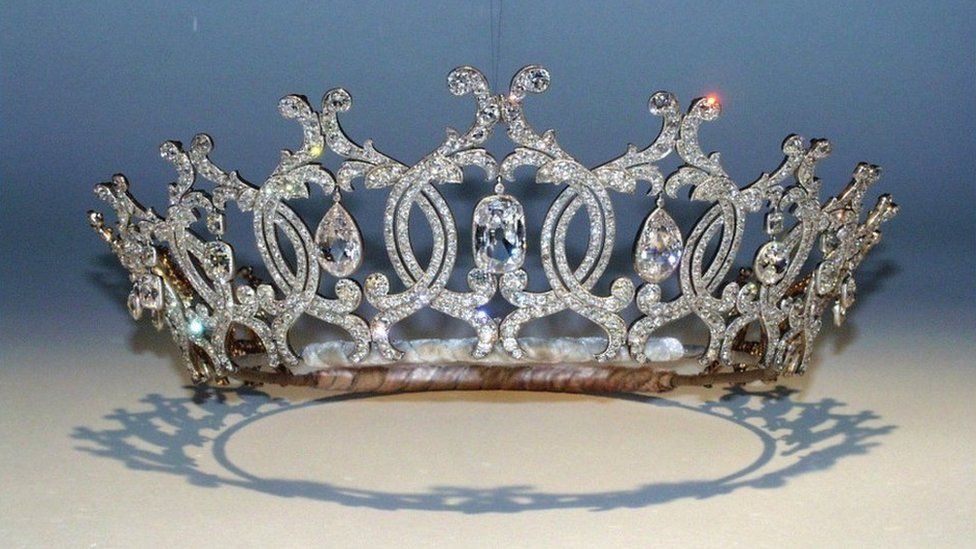 A number of other men are also on trial for their alleged part in a series of burglaries, including the theft of a £3.5m tiara

The majority of the charges relate to the theft of the £3.5m Portland tiara from the Welbeck Estate in Nottinghamshire.

Three men have also been charged over a raid at Hull City footballer Tom Huddlestone's home, in which an FA Cup runners-up medal, a £121,000 engagement ring and watches were stolen on 1 May 2019.

The trial continues.

The defendants and charges

* Matthew Johnson, 35, of Kingsthorpe Close in Nottingham. He is accused of one count of conspiracy to commit burglary and one count of converting criminal property

* Darren Stokes, 32, of Staunton Drive in Nottingham. He is accused of one count of converting criminal property

* Ashley Cumberpatch, 36, previously of First Avenue in Carlton, Nottinghamshire. He is accused of three counts of conspiracy to commit burglary, five counts of converting criminal property, and three counts of conspiracy to commit robbery

* Adrian Eddishaw, 34, of Northall Avenue in Bulwell, Nottingham. He is accused of one count of conspiracy to commit burglary and one count of converting criminal property

* Andrew MacDonald, 42, of no fixed address. He is accused of three counts of conspiracy to commit burglary, five counts of converting criminal property, and three counts of conspiracy to commit robbery

* Kurtis Dilks, 34, of Whitegate Vale in Clifton, Nottingham. He is accused of three counts of conspiracy to commit burglary, four counts of converting criminal property, three counts of conspiracy to commit robbery, and two counts of robbery

* Christopher Yorke, 50, of Rose Ash Lane in Nottingham. He is accused of one count of converting criminal property

* Gordon Thornhill, 49, of Mosswood Crescent in Nottingham. He is accused of one count of converting criminal property

* Tevfik Guccuk, 41, of Houndsden Road, Southgate, London. He is accused of five counts of converting criminal property

* Sercan Evsin, 27, of Meadow Close in Barnet. He is accused of four counts of converting criminal property