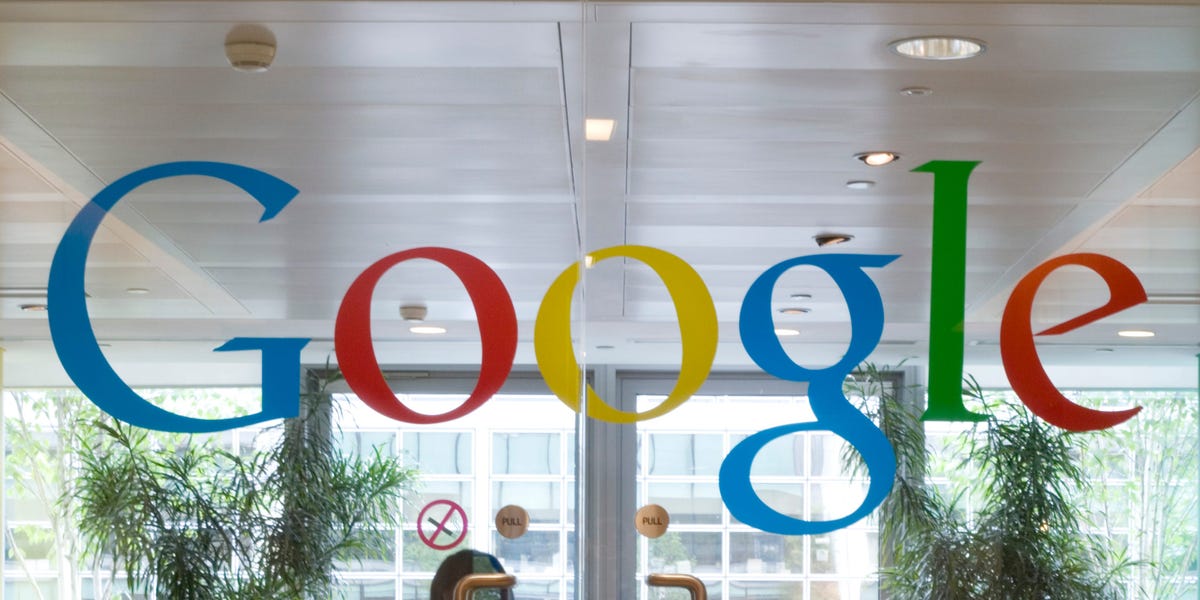 A man who rates Google search results said he makes $3 less per hour than his daughter working in fast food
One rater told The Los Angeles Times that he and his colleagues "make some of the lowest wages in the US" and often handle very sensitive content.
A man who rates Google search results to weed out dangerous and inappropriate content said he gets paid $3 less per hour than his daughter who works at a fast food job.

Ed Stackhouse, a "rater" employed by Appen, a data company for machine learning development, told The Los Angeles Times he and his colleagues "make some of the lowest wages in the US." Appen's only client is Google, the Times reported, but Google works with several contractors, and doesn't decide pay and benefits for raters as they are not considered company employees.

"Raters" help Google "categorize information to improve our systems," which means Stackhouse sometimes has to review violent or pornographic content, he told the outlet. He said raters who don't want to view pornographic content "might see your tasks diminished," so most of them don't ask to limit what they work on.

"There are times that I have seen some of the graphic content replayed in my dreams," Stackhouse told the Times. "This is why I never work late at night anymore. Twice in my 10 years, I have seen child porn but thank God that is ultra-rare. I would quit."

Stackhouse is in the Alphabet Workers Union, which is currently asking that raters — who the union says "earn poverty wages, with no benefits" — be treated with "the same dignity, respect, and justice" as other workers who make up Google's workforce.

Raters make between $10 to $12 an hour, but after months of protests, some received raises in January to between $14 and $14.50 an hour.

Google says it has over 10,000 raters around the world, but some raters told Forbes they estimated only 3,000 to 5,000 raters got a raise, adding they didn't know how many raters work at Appen. The AWU told Forbes it didn't think raters at other companies who have contracts with Google got raises.

In April 2019, Google announced a minimum standard wage of $15 per hour or more for its extended workforce in the US, meaning even with the raise, workers are still not receiving the standard. However, raters work part-time and do not have access to Google's systems or badges, meaning the company's wages and benefits policy do not apply to them.

Parul Koul — a software engineer at Google and executive chair of the Alphabet Workers Union-CWA — told Insider in a statement that any employee doing work for the company "should not be struggling to make ends meet."

"We stand with Google raters and uplift their demand that Google include our members and coworkers in their own minimum standards of benefits and meet directly with workers to negotiate the fair working conditions they deserve," Koul said.

Stackhouse didn't immediately reply to Insider's request for comment. According to his LinkedIn, Stackhouse is based out of Asheville, North Carolina, where the living wage for one adult with one child is $39.49. Currently, minimum wage in Buncombe County, NC is $7.25. Stackhouse didn't tell the Los Angeles Times how much his daughter makes or what her role at her fast food job is.

According to the Times, Stackhouse has a serious heart condition that requires medical management, but he is ineligible for benefits because Appen caps his hours at 26 per week, making him a part-time employee.

Appen did not immediately respond to Insider's request for comment.

Stackhouse told the outlet he's starting to see search results written by Bard, the AI chatbot Google is testing as it competes with Microsoft's new Bing that it launched in partnership with ChatGPT creator OpenAI.

In January, Time reported that OpenAI used Kenyan workers, outsourced by AI firm Sama, to flag sensitive and toxic content. Four Sama workers told Time they were paid $2 or less per hour. Sama ended its partnership with OpenAI after the discovery in February 2022.

Sama also works with Google and Microsoft, and told Time it would stop working with graphic content by March 2023.
---