Skin contact, old world grapes, chilled reds and more: Smokestak man Ben Dargue runs over the essentials for great booze with a barbie
It's worth starting with the classic regions and styles — reds from Rioja, Argentinian malbec — anywhere where they have a culture of cooking over fire. If you prefer new world bottles, American wines with old world grapes always work well for reds — pinots noirs, shiraz, cab-savs.

Still, the trend now really is to look for new-style producers in old world regions: something like the classic pinot noir from Burgundy, but made by someone like Frederic Cossard, who gets some really interesting flavour profiles.

These are wines that can be chilled as well — ideal if it's baking — and they're slightly lighter in style, so you're not having super heavy wine with super heavy food.

If you can, look for wines that have a lot of acidity; I really like what the Austrian winemaker Claus Preisinger does with blaufränkisch; that high acidity helps it cut through the fat.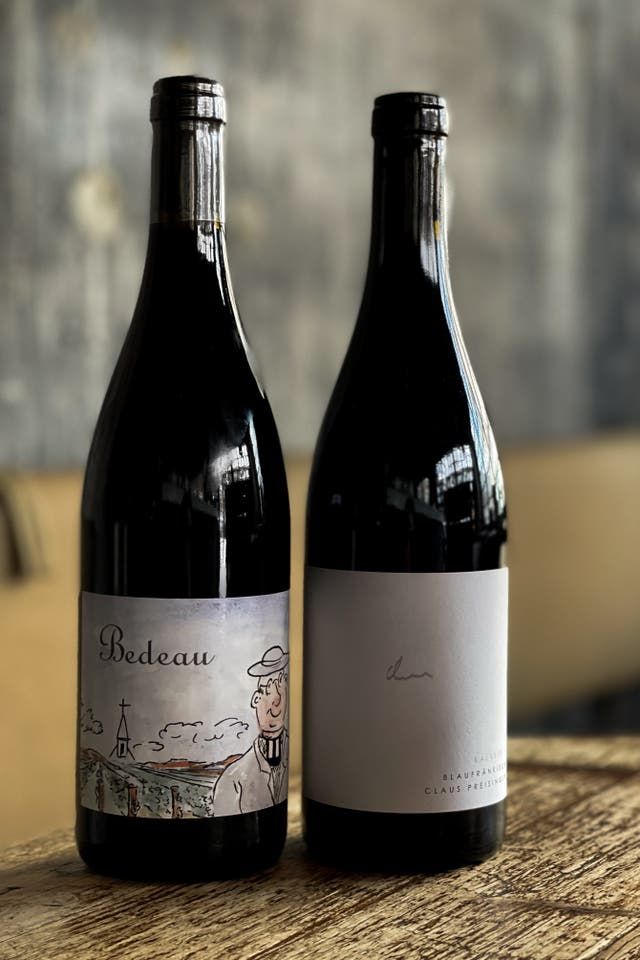 New takes on old grapes: Dargue recommends wine from both Claus Preisinger and Frederic Cossard
A dark rosé will work really well too, especially if it's really hot out. It's worth playing around with.

If you're more into white, a riesling is always good — obviously there's a lot of variation but a bit of sweetness helps cut through. Also look to something like a sauvignon blanc with a bit more skin contact — that really gives the wine a lot more depth, which helps handling the food.

To that end, orange wine, which always has more skin-contact, typically goes well with barbecue, and should work for fans of white.