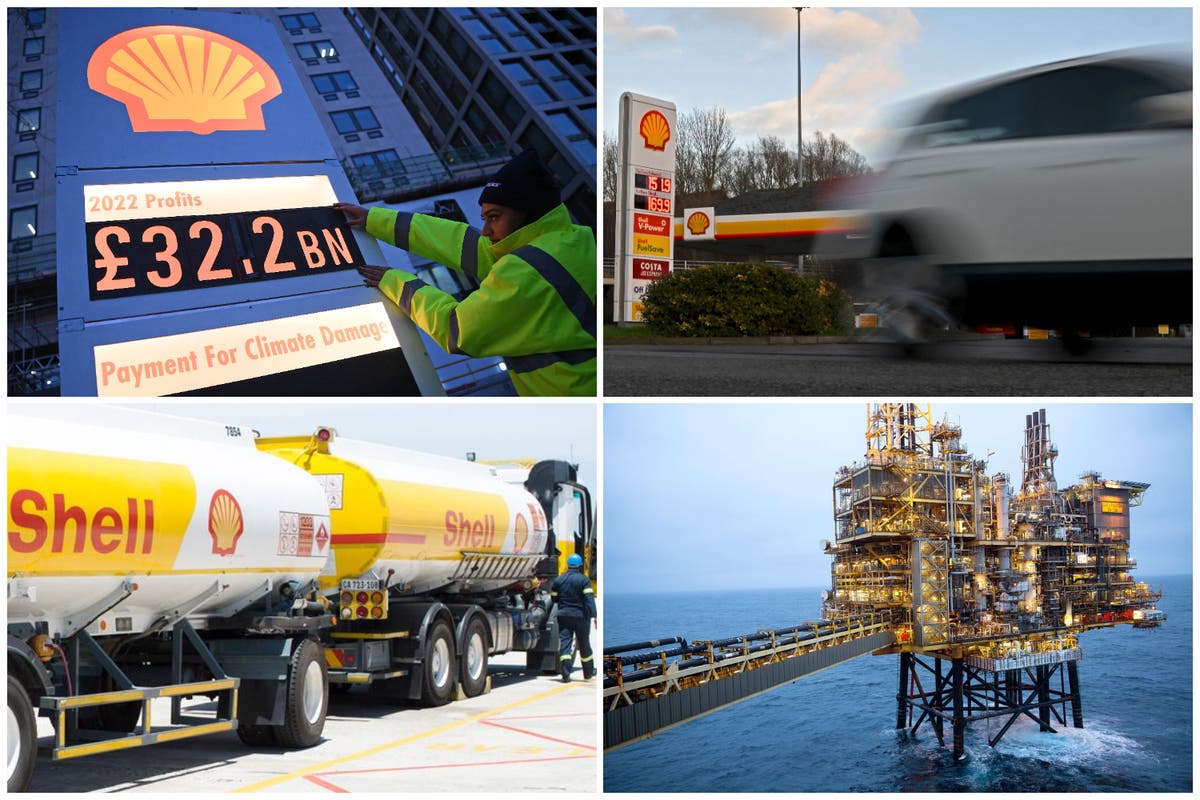 £32bn Shell profits fuel new windfall tax storm
The vast scale of the profit at the multinational is set to trigger calls for an even bigger increase in windfall tax
Shell was engulfed in a new windfall tax furore on Thurday as it revealed that soaring oil and gas prices following Russia's invasion of Ukraine had sent its profits to a record £32.2 billion.

The vast profits — equivalent to just over £1,000 a second — were among the biggest ever made by a British company and the largest in Shell's 115-year history.

They immediately led to demands for a bigger levy on energy giants to help fund extra support for families and businesses struggling with the cost-of-living crisis.

Shell said it is due to pay £100 million in UK tax for 2022 and expected to pay £405 million for this year. Opposition politicians seized on the vast profits with Ed Miliband, Labour's shadow climate and net zero secretary, labelling them the "windfalls of war".

By another measure of profit often used in the City known as EBITDA, Shell made £68.3 billion.

Rishi Sunak, who was marking his first 100 days as Prime Minister on Thursday, first imposed a windfall tax on oil and gas producers operating in the UK and the North Sea in May last year, a few months after Russian tanks rolled into Ukraine.

The levy was increased by Chancellor Jeremy Hunt in the Autumn Statement from 25 per cent to 35 per cent, and extended until 2028 — three years longer than originally planned. It is set to raise £40 billion over six years. As well as being one of the world's oil and gas "supermajors", Shell also supplies energy to 1.4 million UK households and runs one of Britain's biggest network of fuel forecourts.

Shell and its rival BP have faced mounting criticism for the extra profits they have made since the start of the Ukraine war last February.

BP chief executive Bernard Looney once described the company as a "cash machine" because of the amount of money it makes when energy prices are elevated. BP reports its 2022 results next week.

The Shell profit is one of the biggest in British corporate history, a record currently held by Vodafone which posted £59.2 billion in 2014, although this was artificially boosted by the sale of its stake in US mobile network Verizon.

Labour's Mr Miliband accused Mr Sunak of letting the energy giants "off the hook" by leaving "billions on the table" by refusing to implement a "proper" windfall tax.

"They [the Government] were dragged kicking and screaming to do a windfall tax... they are levying it at a lower rate than other countries and we've called for it to be at 78 per cent," he told BBC Radio 4's Today programme. "But thirdly, and crucially, and this is head scratching to put it mildly, they have built in a massive loophole just for fossil fuel companies, not for other energy companies, so that if they make so-called investments, they get massive tax breaks for that."

Liberal Democrat leader Sir Ed Davey said: "No company should be making these kind of outrageous profits out of Putin's illegal invasion of Ukraine.

"Rishi Sunak was warned as Chancellor and now as Prime Minister that we need a proper windfall tax on companies like Shell and he has failed ttake action."

Despite paying more than £10 billion in tax globally on its 2022 profits, only five per cent of Shell's revenues come from its UK business, thereby limiting the amount the UK Government can claw back in taxes here.

Shell chief executive Wael Sawan defended the energy giant's contribution to the UK saying: "We believe in the significant potential for our energy investments in the UK and we hope people will see the contribution we make." He added that he was a "firm believer that governments will recognise companies like Shell are a big part of the solution".

The Government is currently limiting gas and electricity bills, through its Energy Price Guarantee, meaning that a household using a typical amount of energy will pay £2,500 a year.

That is set to rise in April to £3,000 adding further strain on households experiencing the worst cost-of-living crisis in decades.

Market analysts have forecast that energy bills will fall in the second half of the year as gas prices drop thanks to lower demand, partly caused by the milder than expected winter in Europe.

At lunchtime on Thursday the Bank of England's Monetary Policy Committee was expected to lift interest rates again by 0.5 percentage points to four per cent, adding to the misery for millions of homeowners who face a sharp rise in mortgage payments. Its base rate was already at a 14-year high.

But Mr Hunt and Mr Sunak have pledged to halve inflation this year, meaning that there could be more interest rate hikes in the coming months, as they try to get spiralling prices back under control.