Wrexham's new-found international profile could now help it become a cultural capital, those celebrating the city's footballing success have said.
An estimated 40,000 people welcomed the city's teams and Hollywood owners on a spectacular bus parade on Tuesday.

Those backing Wrexham to win City of Culture status in 2029 said it was a boost to their bid for the title.

They also said it gave them the confidence to show that Wrexham is about much more than football.

"Now Wrexham is getting the attention it deserves - and taking it to another level," said Neal Thompson.

He is the co-founder of the Focus Wales festival, an international event to showcase the world's best new music artists.

This year's festival got under way in the city just a day after the Wrexham victory parade - with Thompson among the thousands out to catch a glimpse.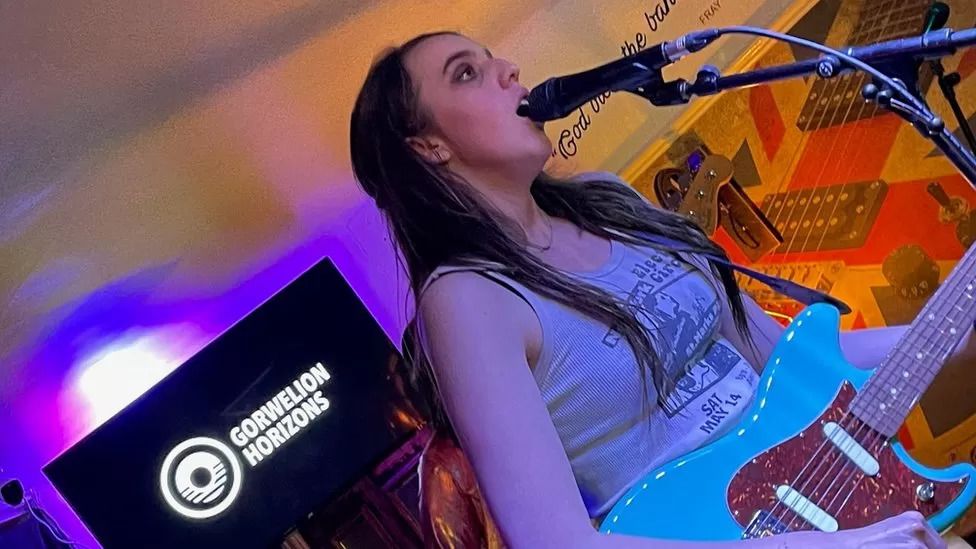 Welsh artist Aderyn was just one of the 250 acts taking to the stage at this year's Focus Wales festival

"Sports culture, football, it's stealing the headlines now. People in their tens of thousands in the streets celebrating Wrexham winning the league and pushing forward, and all this international interest and the Hollywood owners," added Thompson.

"But for me - it's not as though we have been waiting around for that to happen - it's always been happening, it's just coming good now, it's all making sense - it's clicking together."

There is a phrase that has become synonymous with the city - used by Ryan Reynolds and Thompson alike: "Why Wrexham?"

"There's a suggestion, an undertone as to why wouldn't you do the festival somewhere else. But the question you always ask head on is: 'Why not?' Wrexham is the place."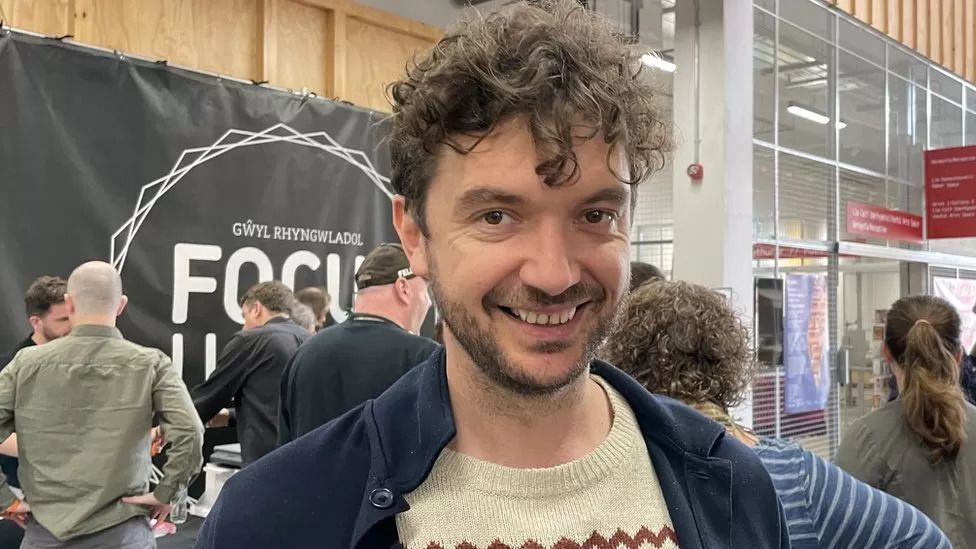 "Why Wrexham? Why not," says Focus Wales festival co-founder Neal Thompson

Some 20,000 visitors have been flocking to this year's event to watch 250 artists from across the globe.

It is a first-time visit for Bernardo Queirós, who chose Wrexham as the first official Portuguese Music Export partnership in the UK, bringing artists to show off their talents following a similar exchange with Welsh artists last year.

"Initial impressions - a very, very nice connected community, a good atmosphere and very good for live music and a festival," he said.

"For a small city, I think it is very vibrant, people are very lovely - people love to interact, they love to discover new things, and I think there is space for culture and music to thrive in this city."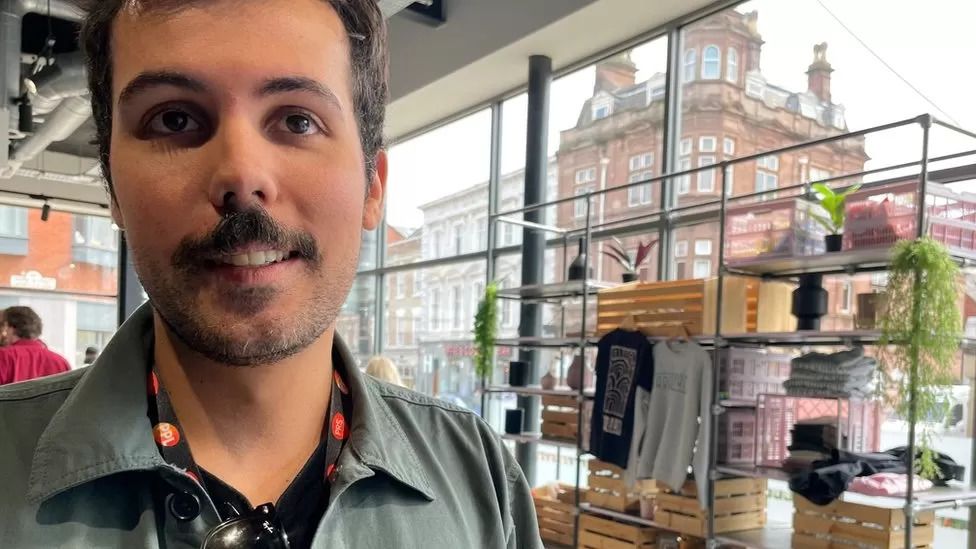 Bernardo Queirós chose Wrexham as the first ever UK showcase for Portuguese artists

He was also well aware of the football club, before even setting foot in the town.

"I'm a musician and play in a band, and our bass player is a Wrexham fan - even though he's not from Wales."

Another cultural cog in the Wrexham wheel is its newly founded multi-cultural hub, based at the city's Ty Pawb arts and community space.

It was established with the help of Welsh government funding to tackle racism, and support from Race Equality Council Cymru.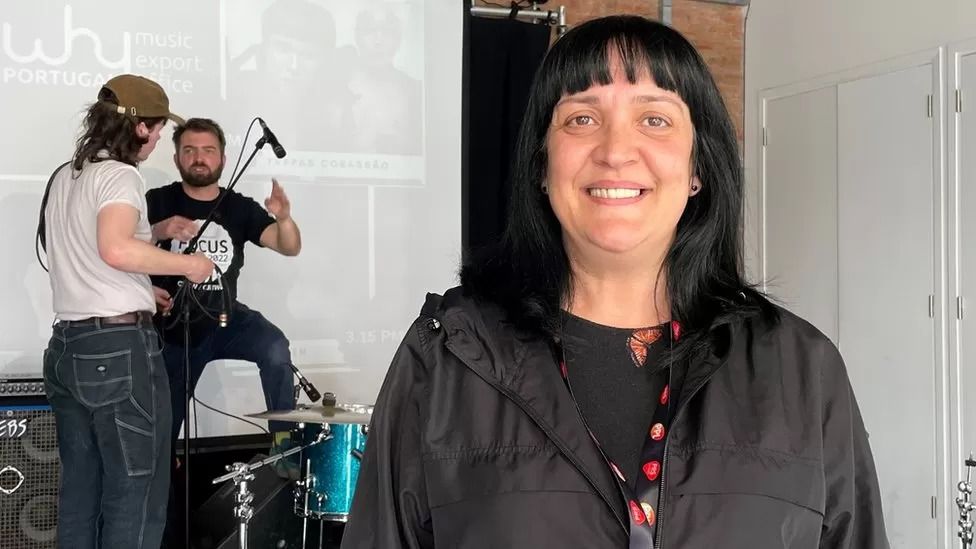 Iolanda Banu Viegas is helping build multicultural ties in the city

Helping lead its work is Iolanda Banu Viegas, who has also been aiding the City of Culture bid.

She said it was clear the footballing accolades over the past two years had helped: "The more we talk about Wrexham around the world, other cultures get more involved and curious about Wrexham.

"Now we want to show our different cultures to everyone."

She works with 19 different ethnic groups in the city with events ranging from martial arts to dance celebrations from Africa, India and China.

"We have so many different cultures here that makes Wrexham so vibrant," she added.

It is now almost exactly a year since Wrexham lost out to Bradford to become the UK City of Culture 2025.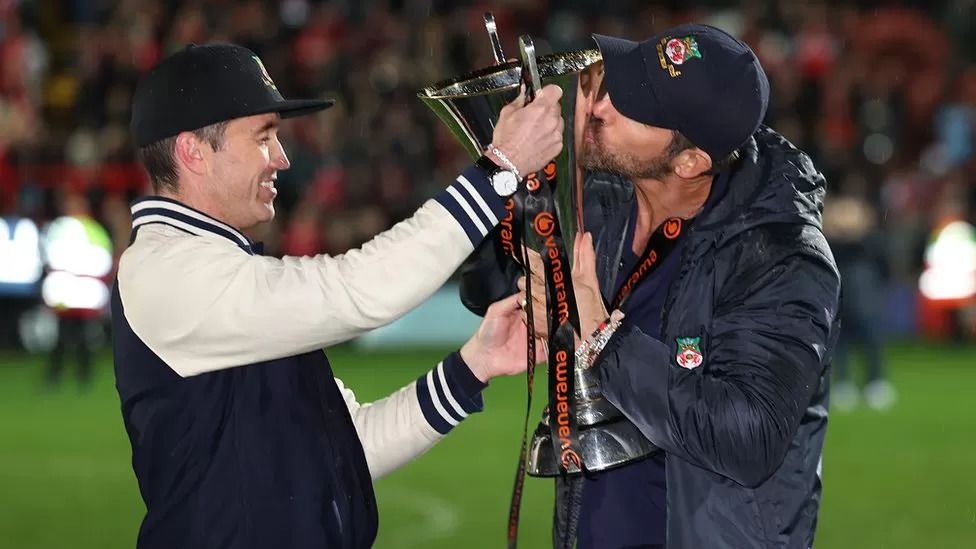 The Wrexham story - including Reynolds and McElhenney's tv series - means the city now has global recognition

Wrexham's council leader Mark Pritchard said the city and county was determined to learn from that as it puts another bid together for 2029.

"Wrexham has gone across the world - we are a global brand now - it's absolutely fantastic," he said.

"For the football club to win promotion after 15 years, I just want to say congratulations to them.

"We have to move with them, we have to take the opportunities that are coming, be a brand ourselves.

"Is there culture here? Yes there is. Do we want to promote it more? Yes we do."

It seems almost to a man, woman and child, everyone in Wrexham is convinced the football club's glorious rise over the past year has put the city on the international map.

But can it win that fresh bid to become City of Culture?

To reiterate the words of Neal Thompson: "Why Wrexham? Why not."