Only one in 10 Welsh government staff is currently working in the office every day.
With so many civil servants working from home, the Welsh government is aiming to offer space in its 10 offices to other public sector workers.

It said its vision is to "maximise the benefits of office, remote and hybrid working".

But Welsh Conservatives said the majority of Welsh civil servants should not be working from home.

The party's Senedd leader Andrew RT Davies said it was "concerning just how few civil servants are in the office to ensure the smooth running of government operations in Wales".

But the government's aim is to have 30% of the Welsh workforce working at or near to home by 2026.

As part of its strategy, it hopes to "be an exemplar" for remote working with "no more than 50%" of civil servants working in one of its offices at a time.

In September, 10.4% of staff attended the various Welsh government offices on a daily basis.

Of the more than 5,200 staff contracted to work for the government, an average of 549 went to the office every day.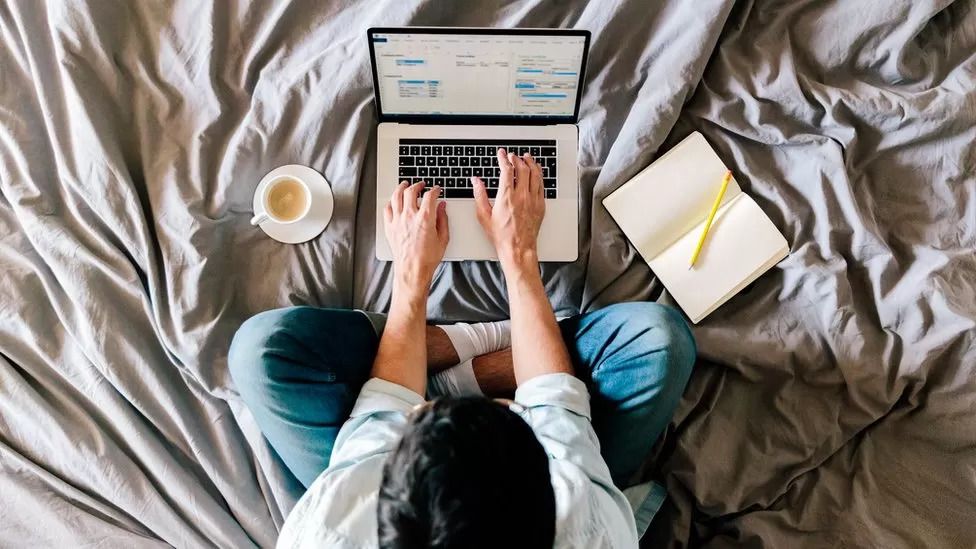 The average daily attendance at Welsh government offices in October was 11%
Attendance was highest in the Caernarfon office (13.8%) and lowest in Merthyr Tydfil (5.9%).
The Welsh government said average daily attendance in October reached 11%.
Lying empty

Mr Davies said it means that there are huge parts of the Welsh government estate not being used, and some lying empty, with all the cost implications for this.

He asked if entire floors of buildings were being heated for one worker.

"When circumstances demand it, no one would begrudge civil servants or anybody else working from home," he said.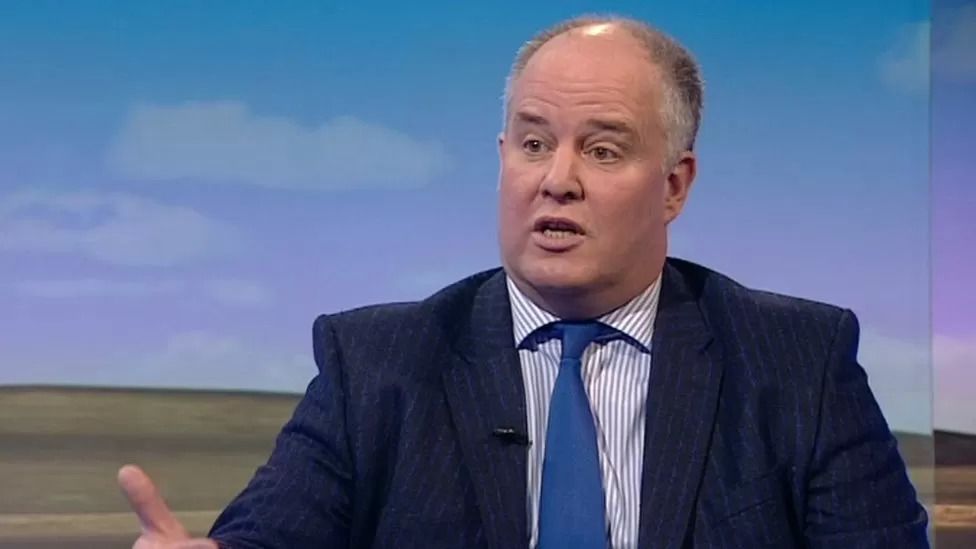 Welsh Conservative leader Andrew RT Davies wants to see the majority Welsh government staff working in the office

"I don't believe it should form the basis of standard working patterns for the majority of civil servants," he added. "We have exceptional facilities for our public servants to work in.

"If they are not being used, where is the value for money for the taxpayer?"

Gareth Hills, national officer of the civil service union FDA Cymru Wales, said the current number of staff working from home showed that "the pandemic has changed the world of work and I think that change is permanent.

"We're seeing increased hybrid working and that can allow for even more savings for the taxpayer as less office space is needed," he added.

He believes hybrid working "opens up opportunities" for people in rural areas to gain employment with the government so that "it can better reflect the public that it serves."

The Welsh government is in discussion with other public bodies about whether they could use some of the spare office capacity.

Last week, it was announced the Senedd intends to close its office in Colwyn Bay with staff relocating to the Welsh government offices in Llandudno Junction.

Asked if it intends to keep all of its 10 core offices, it said it would assess the need for each office ahead of the leases at the individual sites coming to an end.

'Connect and collaborate'

A Welsh government spokesman said: "Having the flexibility of office, remote and hybrid working brings benefits for local economies, businesses, individuals, and the environment.

"These flexibilities increase productivity, improve work life balance, and deliver less air and noise pollution.

"Our vision is to maximise the benefits of office, remote and hybrid working for our people and organisation," they added.

"We want to support our staff to retain the benefits of remote working while also enabling them to come together in an office environment to connect and collaborate in person."
Young workers have mixed feelings about hybrid working