Chinese President Xi Jinping has remained in China since Covid-19 was declared a global pandemic, missing major events such as the G20 summit and UN climate talks.
Vladimir Putin is likely to become the first world leader to meet Xi Jinping in person for almost two years after the Russian president confirmed he would attend the Winter Olympics in Beijing in February.

The two held a video call on Wednesday, in which the Chinese leader said he was "looking forward" to meeting Putin at the Games, and afterwards vice-minister for foreign affairs Le Yucheng confirmed it would be a "face-to-face" meeting.

It would make Putin the first foreign leader Xi has received in person since he did so with Khaltmaagiin Battulga, then the Mongolian president, in February 2020 – a month before the World Health Organization declared Covid-19 a global pandemic.

Since that time, Xi has not set foot outside the country or received any visiting foreigner in person. The Chinese and Russian leaders were the only two government leaders not to attend the Group of 20 summit in Rome in October.

He also missed the COP26 climate conference in Glasgow, prompting US President Joe Biden to observe "China is absent".

Observers said the meeting with the Russian leader might offer a chance for China to gradually ease its restrictions on in-person diplomacy.

"It is the Winter Olympics and Xi is bound to attend, and when he does, meetings with foreign leaders appear inevitable," said Yun Sun, director of the China programme at the Stimson Centre in Washington. "I think this could signal the beginning of China's reopening after two years of restriction.

"Putin is special in the sense that China and Russia need to align with each other and provide support at a time that is difficult for both."

The pair's meeting will happen at a time of growing pressure from the West on both countries. The United States, Britain, Canada and Australia have already announced a diplomatic boycott of the Winter Olympics, citing alleged human rights abuses in Xinjiang.

Meanwhile, Russia was the focal point of the Group of 7 foreign ministers' meeting in Liverpool earlier this month

A meeting between Xi and Putin would underline the resilience of China-Russia ties, said Zhao Kejin, a Chinese foreign policy specialist at the Carnegie-Tsinghua Centre for Global Policy.

"Who else can stand together with China like comrades in arms? I think the gesture is highly symbolic," he said. "But I think that gesture could also mean other state leaders also have a chance."

Antonio Guterres, secretary general of the United Nations, has also confirmed his attendance at the Olympic opening ceremony, and he might also meet Xi, Zhao said.

"Of course Putin will have a higher level of security compared to Guterres but I think there shouldn't be much difference in terms of hospitality," Zhao said.

Foreign officials visiting China in recent months have not entered Beijing and have been placed into bubbles for their meetings with Chinese counterparts.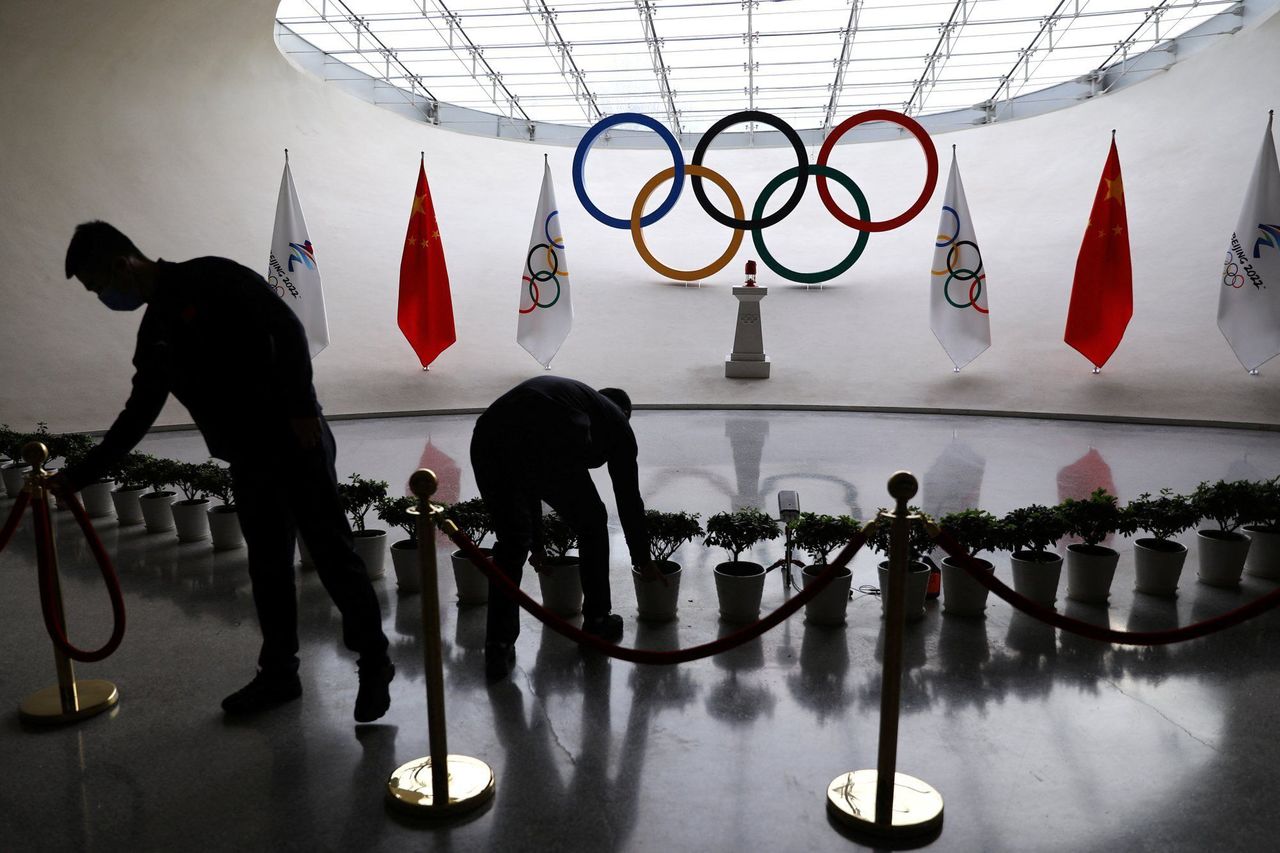 Putin was the first world leader to confirm he would attend the Games.

Recently Foreign Minister Wang Yi met a number of his foreign counterparts in Anji, a city in the eastern province of Zhejiang.

Anyone based in China who attended those meetings then had to spend seven days in quarantine in the city before flying home and spending another seven days in home quarantine, according to diplomatic sources.

But some diplomatic observers were unsure if there would be a wider diplomatic opening up.

Pang Zhongying, an international relations professor at Ocean University in Qingdao, said: "I think the meeting is likely to be a one-off thing. For instance, I'm not so sure Xi will travel to Indonesia for the G20 summit [in October]."

Shi Yinhong, an international relations professor at Renmin University, said: "The pandemic has made everything very difficult to predict. As part of China's zero-Covid policy, no member of the Politburo Standing Committee [the Communist Party's top leadership] has met a visiting foreign official in person for over 600 days."

When John Kerry, Biden's top climate envoy, visited Tianjin in September, his talks with Vice-Premier Han Zheng, a member of the standing committee, were held over video link.

Shi added that the significance of an in-person meeting between Xi and Putin should not be overstated.

"Whether they meet in person or not, with or without their masks on, are there breakthroughs that could be made but couldn't be made if they meet virtually? I don't think so," he said.