The YouGov poll published in late March in the U.S. asked participants to rate their level of trust in the media (the purple dot), and even if they identified as Republicans (the red dot) or Democrats (the blue dot).
The public trust survey of news networks shows that the most reliable station is the Weather Network.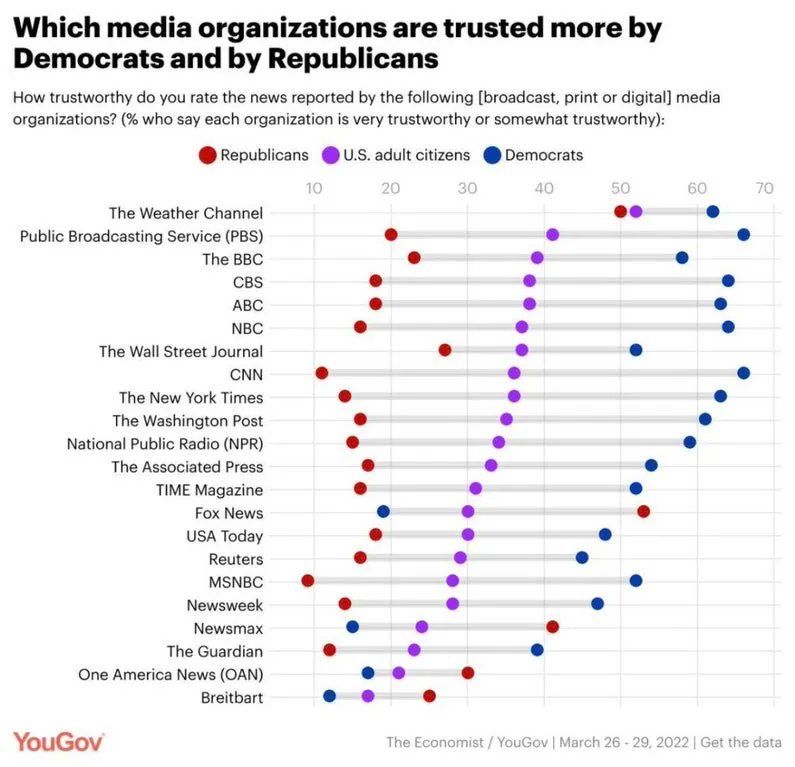 Elon Must twitted: "Truth is the first casualty".
so true…