The government has turned down controversial plans to build 1,500 new homes on the site of the former Westferry Printworks in east London.
It reverses a previous decision made by former housing secretary Robert Jenrick, who granted planning permission weeks before the developer donated £12,000 to the Tory Party.

Mr Jenrick approved the scheme against the advice of the planning inspector.

The government said the plans would "cause harm" to the surrounding area.

Mace Developments, who acted on behalf of Richard Desmond's Northern & Shell company, wanted to build more than 1,500 homes in five tall blocks on the edge of the Westferry dock.

Tower Hamlets Council and the government's own planning inspector objected, saying the towers were too high and would be harmful to the character of the area.

A political row erupted after it emerged Mr Jenrick had exchanged texts with Mr Desmond - who made the donation to the Conservatives.

Mr Jenrick denied any link between the events but Labour said documents showed "discrepancies" in Mr Jenrick's account of events.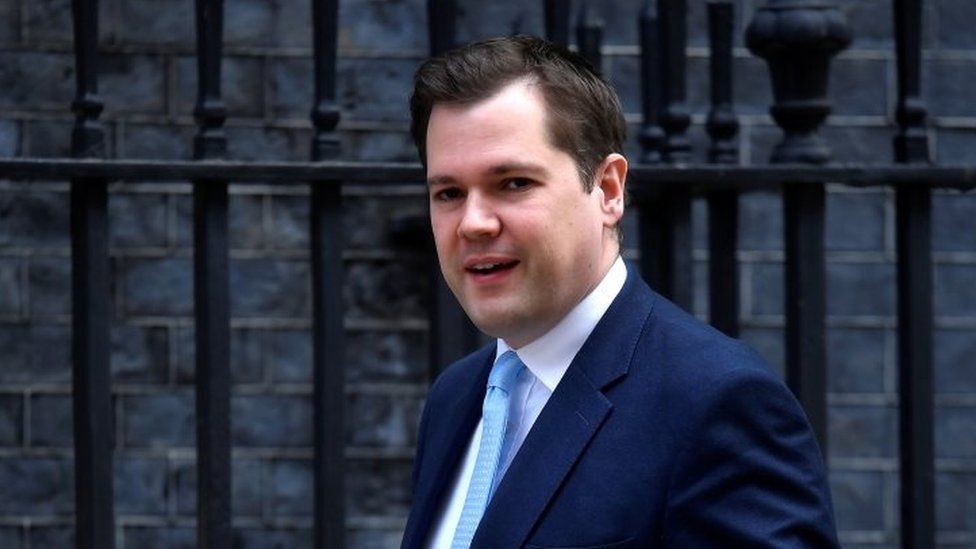 Robert Jenrick said he did nothing wrong

He later quashed his own decision saying it "would lead the fair-minded and informed observer to conclude that there was a real possibility" of bias, although he said it was not the case.

After the furore the scheme was sent to be considered afresh by a new inspector.

The final decision was made by junior housing and rough sleeping minister, Eddie Hughes.

According to his decision letter, published on Friday, Mr Hughes agreed with the inspector that the high-rise scheme would cause harm to the settings of both the Maritime Greenwich World Heritage Site.

Tower Hamlets Council said it was pleased that the scheme had been stopped.

A spokesman added: "In all, it was a bad deal for our borough and we are satisfied with today's outcome."