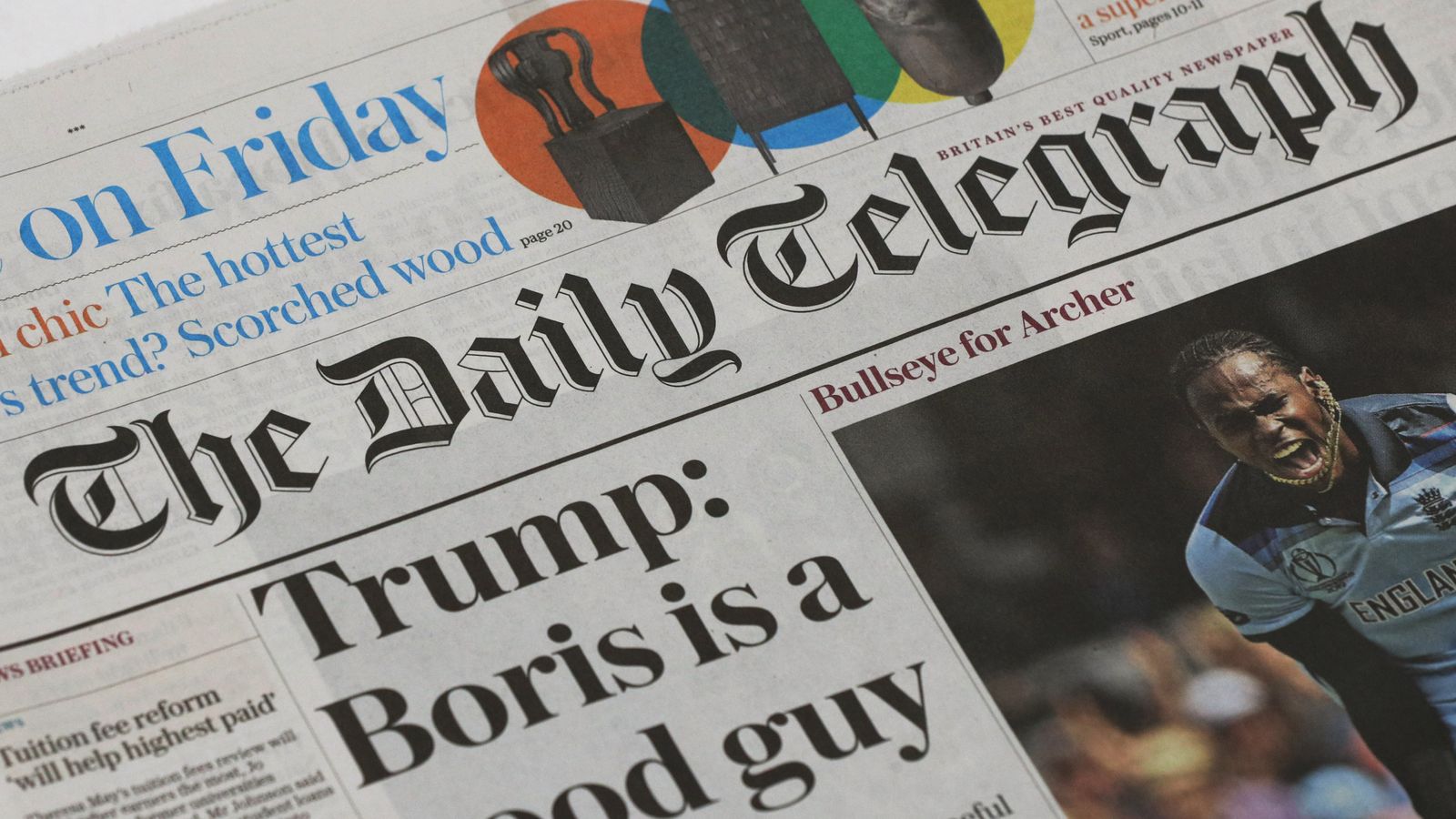 Wall Street Banks in Running to Buy Telegraph Newspapers
A group of Wall Street banks, including Goldman Sachs and JP Morgan, are in the running to sell The Daily Telegraph and its sister Sunday newspaper, as well as the current affairs magazine, The Spectator.
The sale is being orchestrated by Lloyds Banking Group, which has appointed advisers Lazard and will choose another investment bank to handle the sale.

Lloyds is taking control of the assets after negotiations with the Barclay family, the long-standing owners, broke down over a loan made by HBOS prior to the 2008 banking crisis.

A sale process for the newspapers would be among the most competitive in the UK, and would end the Barclay family's nearly two-decade ownership of the broadsheet newspapers.

Lloyds plans to take control of a cascade of companies within the group, including Press Acquisitions, as early as Wednesday, and may remove directors appointed by the Barclay family.

The newspaper titles are not in financial distress and are said to be performing strongly, with a well-regarded management team.

A sale for £600m would trigger a substantial writeback for Lloyds.

The businesses within a certain portfolio are performing well and are managed by independent teams.

They have minimal debt, strong liquidity, and are not affected by issues in their holding company structure.

Telegraph Media Group, in particular, is performing well and has over 750,000 subscribers.

It recorded a 25% increase in operating profit during 2021 and has recently acquired Chelsea Magazine company.

The company is progressing towards its targets and speculation about it entering administration is unfounded and irresponsible.

Lloyds and AlixPartners declined to comment.