After initial success the rocket failed in the latter stages meaning it didn't succeed in reaching orbit, falling instead into the Atlantic Ocean.
The first satellite mission from UK soil failed to reach orbit last month because a rocket fuel filter had become dislodged, Virgin Orbit has said.

Virgin Orbit sent up a jumbo jet carrying the rocket from Cornwall on 9 January.

But excitement turned to disappointment when the rocket failed to deploy its payload of nine satellites.

Virgin Orbit chief executive Dan Hart said the company would "proceed cautiously towards the launch" of its next rocket.

The opening part of the mission went according to plan as its plane took off from Spaceport Cornwall, Britain's first such site, at Newquay airport.

A converted Boeing 747 named Cosmic Girl flew to 35,000ft over the Atlantic Ocean off Ireland's southern coast.

There it jettisoned the 21-metre-long rocket containing nine small satellites, which would have been the first launched into orbit from the UK, or anywhere in western Europe, towards space.

But the organisers of the Start Me Up mission soon identified an "anomaly" which led to a "premature shutdown" that meant LauncherOne failed to orbit.

According to an investigation conducted by Virgin Orbit and overseen by the US Federal Aviation Administration, as well as the UK Air Accidents Investigation Branch, the craft "successfully executed pre-flight preparations, carrier aircraft take-off, captive carry flight, and rocket release."

The statement added: "The ignition, first stage flight, stage separation, second stage ignition, and fairing deployment of the LauncherOne rocket were nominal."
All these milestones were described as "first-of-a-kind achievements" for any orbital launch attempt from western Europe, however from this point things started to go wrong.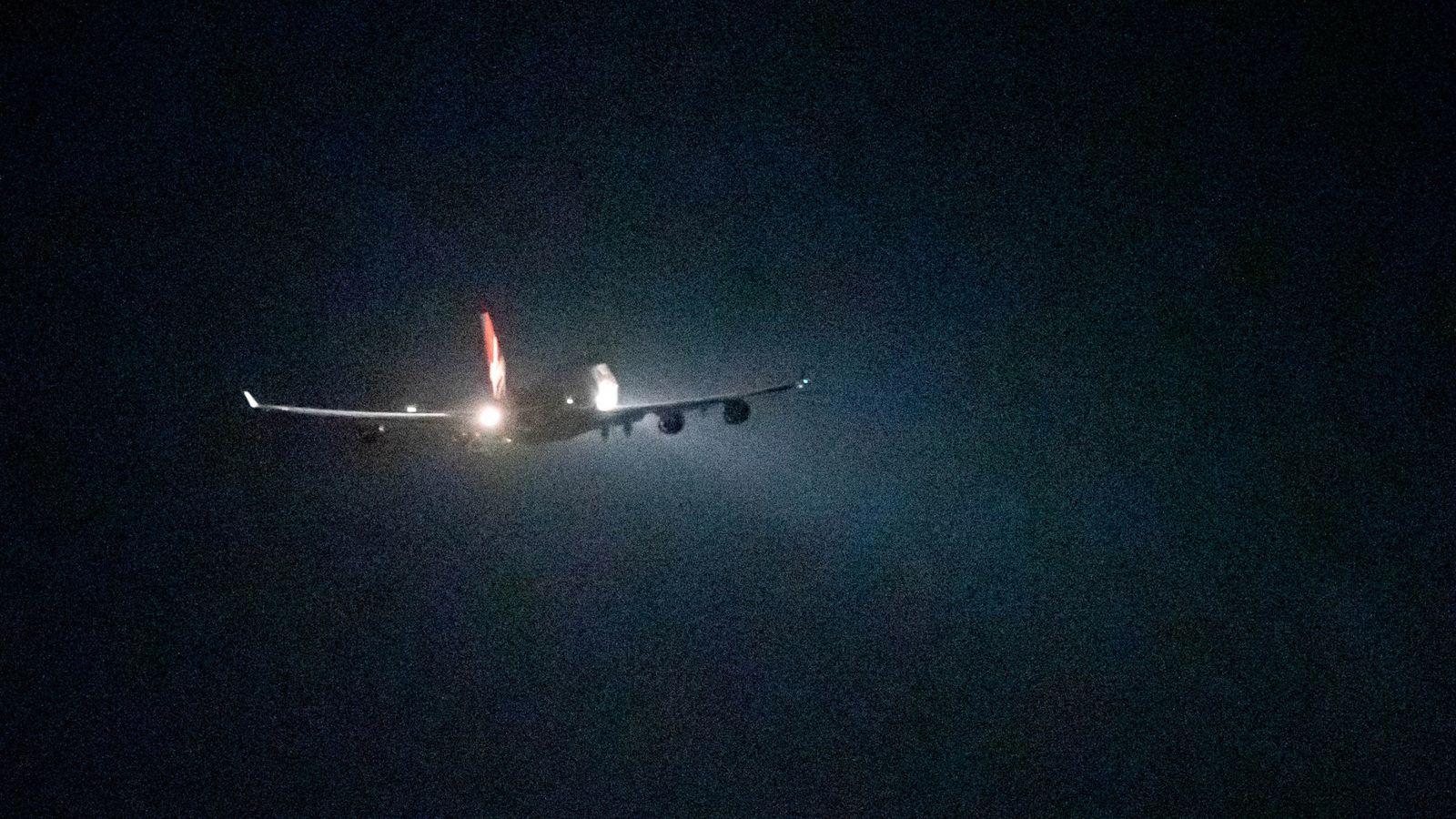 After the second stage first burn a fuel filter in the feed line became dislodged, causing a fuel pump to operate at a reduced level - eventually starving the engine of fuel.
This caused the Newton 4 engine to overheat to the point of malfunction which resulted in the second stage thrust prematurely ending the mission.
According to the statement "the second stage and its payloads fell back to Earth, landing in the approved safety corridor in the Atlantic Ocean."
Mr Hart said the failure was "painful for all involved" but that the team was determined to "understand all contributing elements and to thereby get back to flight with a better system and a wiser team."