A gunman 'just released from prison following sabre attack on refugees' opened fire in Kurdish cultural centre
Violent protests broke out in Paris on Friday evening after three people were shot dead and another three injured in a suspected racist attack.

A gunman opened fire as he targeted a Kurdish cultural centre and a restaurant and hairdresser near the Gare du Nord Eurostar hub.

The gunman was described by an investigating source as a "far-Right racist fanatic" who had just been released from prison where he was awaiting trial for attacking two Sudanese refugees with a sabre.
The suspect, a 69-year-old man who was also injured following the incident, was arrested following the shooting,

All three of those who died were Kurdish, a lawyer for the Kurdish cultural centre said. Three others were wounded, with one in a critical condition, following the attack which occurred at 11am GMT (12pm local time).

The shooting took place inside the Kurdish cultural centre in the 10th arrondissement of the French capital.

French president Emmanuel Macron condemned the attack, saying: "The Kurds of France have been the target of a heinous attack in the heart of Paris. Our thoughts are with the victims, the people who are struggling to live, their families and loved ones."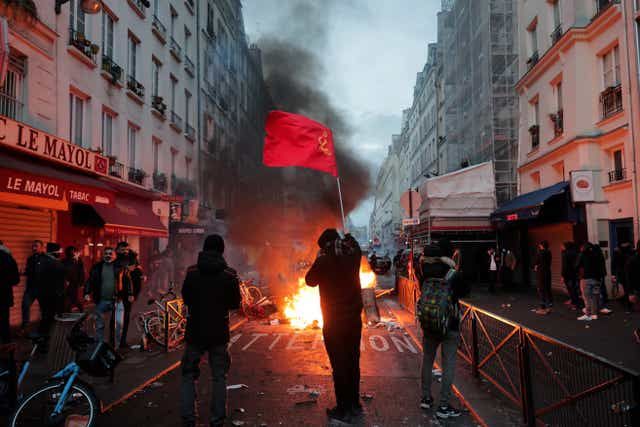 Large crowds amassed following the shootings with ugly scenes unfolding. Riot police fired teargas to drive back the angry crowd as projectiles were thrown at officers, rubbish bins and restaurant tables overturned and cars damaged.

"Large crowds of Kurds gathered in the hours after the shooting, and turned their anger on the police,' said an investigating source.

"When Interior Minister Gerald Darmanin arrived at the scene, hundreds of protesters starting throwing whatever they could find at officers, while lighting fires.

"The riot police responded with baton charges and tear gas, making for very ugly scenes."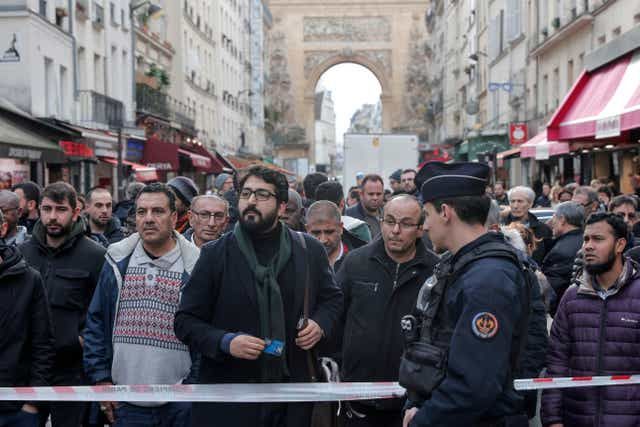 Bystanders gather behind the crime scene tape where a shooting took place in Paris

Earlier the gunman, an ex-railway driver identified as William M, deliberately targeted an immigrant neighbourhood, said an investigating source.

"He was armed with a gun and deliberately targeted an area full of immigrants, including recent arrivals sleeping rough,' said the source.

"He threatened people in a hairdresser, a restaurant, and people close to the Ahmet-Kaya Kurdish cultural centre. He seemed intent on killing as many people as he could."

Some seven shots were heard close to noon, as people fled in panic from the area.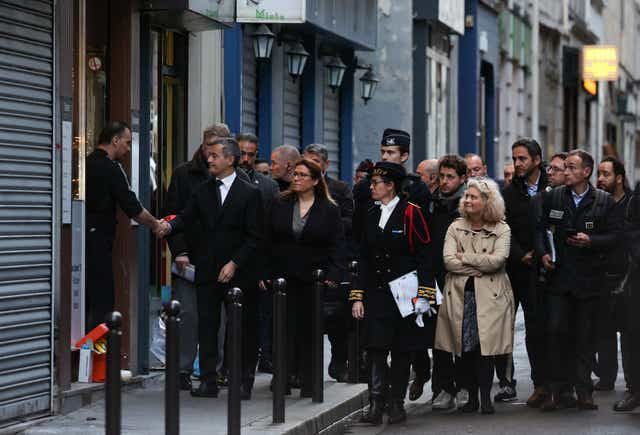 French Interior Minister Gerald Darmanin (C) shakes hands with bystander in front of the salon where shots were fire
"It's total panic, we've locked ourselves in," one shopkeeper told AFP news agency.

"He started shooting people around the 10th arrondissement and was himself wounded during a confrontation with the police, before they arrested him," said the investigating source. "The suspect was only released from prison on December 12 for a racist attack carried out last year."

It was just over a year ago – on December 7 2021 – that a man went on the rampage in a refugee camp in Paris.

"He used a sabre to slice two men, and damage six tents at a camp in the Bercy park in the 12th arrondissement of Paris," said the source.

"He was wounded when one of the refugees was disarming him. Two Sudanese refugees were badly wounded in the attack."

Officials confirmed the assailant worked for the French national railway company, saying: "He is a French national who was with SNCF for many years.

"He was arrested at the scene, and is cooperating with the authorities. He is now under investigation for murder and aggravated violence."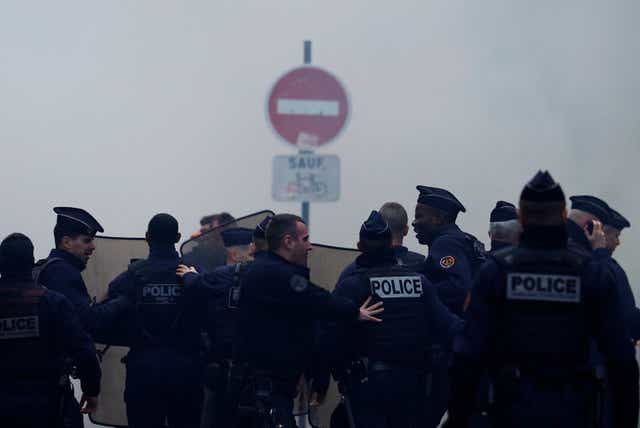 The Paris prosecutor's office has opened a murder investigation.

It also said the suspect had a prior police record, including an arrest for attacking migrants living in tents, and that investigators are considering a possible racist motive for the shooting.

"A gun attack has taken place. Thank you to the security forces for their swift action," tweeted deputy Mayor Emmanuel Gregoire.

"Thoughts for the victims and those who witnessed this drama."

Police have taped off the area in the 10th arrondissement of the French capital, with people warned to stay away.

Interior minister, Gerald Darmanin visited the scene of the incident. Mr Darmanin said the gunman had clearly wanted to target foreigners, but there was no evidence yet that he had targeted Kurds specifically.

Kurdish leaders have called for better protection for their community in the wake of the killings.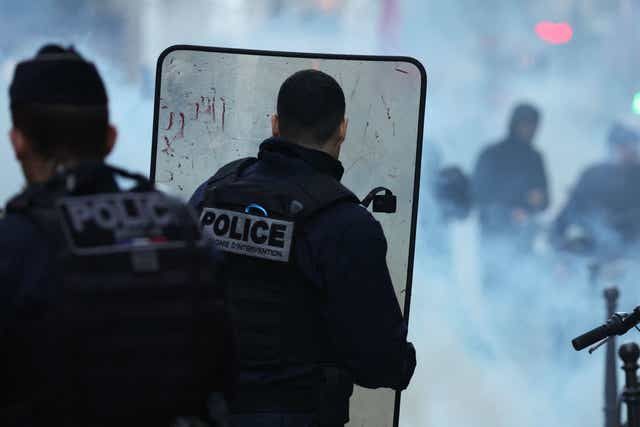 It follows a series of shootings and stabbings in the city dating back to 2015, all of them linked to terrorism.

The deadliest single terrorist attack ever in the country came in November 2015 when 130 people were killed at a number of venues.

Suicide bombers pledging allegiance to ISIS targeted the Stade de France, cafes, restaurants and the Bataclan music venue, where 90 died.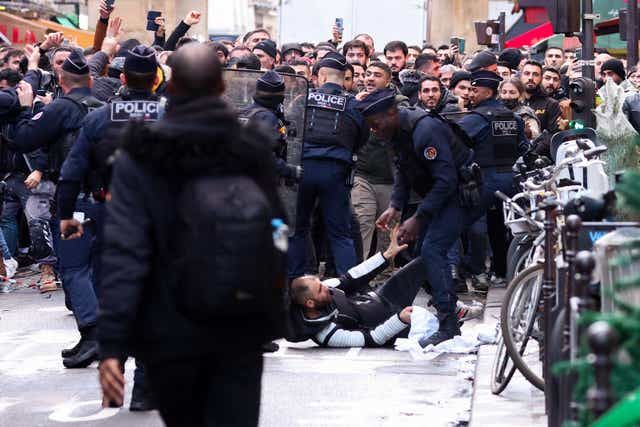 Protestors clash with French riot police officers following a statement by French Interior Minister at the site
Earlier in the year, two Paris-born gunmen linked to Al-Qaeda broke into the offices of the Charlie Hebdo satirical magazine, leaving 17 people dead inside and three outside

In July 2016, 86 people were called and more than 400 injured when a 19 tonne truck was deliberately driven into crowds on the seafront promenade at Nice, which is just 20 miles from Cannes.