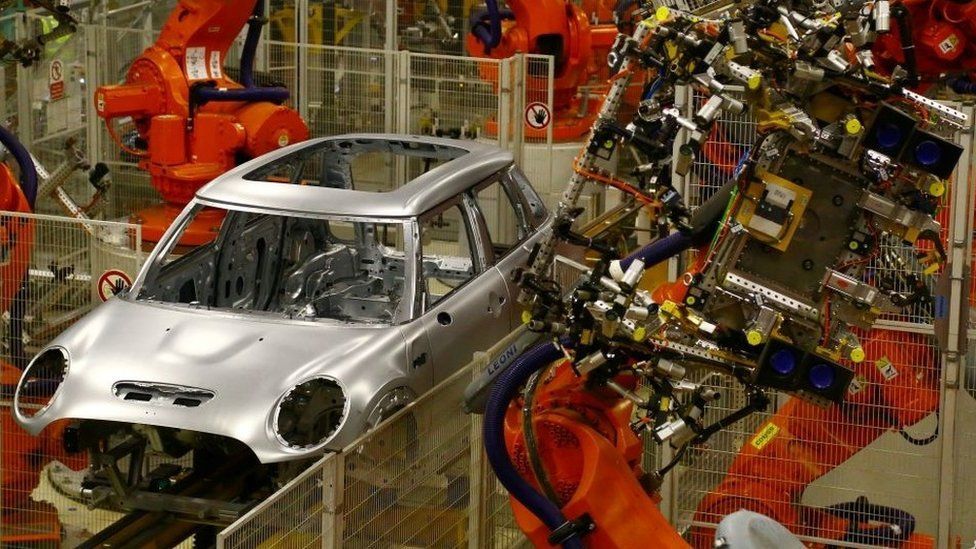 Ukraine war: Halt extended at Oxford Mini plant over parts shortage
A shortage of Mini parts from Ukraine has led to a halt at Oxford's car factory being extended to two weeks.
Plant Oxford in Cowley previously said it would stand down production from Monday to Friday but this has now been extended to 18 March, for all shifts.

A spokeswoman for the firm said it was "defining measures to secure production again as soon as possible".

The firm added all staff at the plant affected by the stoppage would continue to be paid.

Production at the plant has also been affected by the ongoing global shortage of computer chips.

The chip shortage has impacted car makers around the world.

In February, Jaguar Land Rover (JLR) said semiconductor supplies constrained sales and it expected the chip shortage to continue throughout this year.