Millions of people will be struggling to stay warm, a charity has warned - as parts of the UK are set to be hit with snow and freezing conditions.
National Energy Action said people faced a "vicious choice" between a cold home and falling into debt.

Temperatures are set to drop below zero overnight and could reach -10C (14F) in rural areas, the Met Office said.

Four yellow weather warnings for snow and ice are in place across the UK from now and over the weekend.

Snow has already fallen in parts of Scotland and northern England, and forecasters are predicting snow for London, the South East and East of England on Sunday.

BBC Weather's Sarah Keith-Lucas said the cold snap was going to "stay with us for at least the next week or so, so there is no let up in these very low temperatures".

Friday night into Saturday will see "sharp frosts, some snow flurries and some icy conditions as well as some fog", she said, with the potential for snow showers in some parts.

Ms Keith-Lucas added that overnight temperatures would widely drop to -4C and -6C, although temperatures could fall even lower in some places.

Sunday will be another cold day, she added, "with the potential for some sleet and snow in the south east" of England.

The Met Office's four yellow weather warnings include:

* Snow and ice across northern and parts of central Scotland until 12:00 on Sunday

* Ice for much of the western side of England, parts of Northern Ireland, south-west Scotland and Wales until 12:00 on Sunday

* Snow and ice across northern, central and eastern Scotland from 15:00 on Saturday until 12:00 on Sunday

* Snow and ice in London, the South East, and East of England from 09:00 on Sunday until 09:00 on Monday

The UK Health Security Agency has also issued a level three cold weather alert covering England until Monday.

In Scotland, the Met Office said temperatures are set to drop below zero overnight and could reach -10C (14F) in rural areas - with up to 5cm of snow at lower levels.

Heavy snow has already caused traffic disruption across the north east of Scotland, with reports of vehicles becoming stuck on some routes.

Network Rail said a normal train service was planned across Scotland, but with cold temperatures expected into next week, a meeting would be held to go over the weather forecast.

Adam Scorer, chief executive of fuel poverty charity National Energy Action - which works across England, Wales and Northern Ireland - warned people were being forced to turn their heating off.

The charity called for the government to do more to help "those at greatest peril" stay warm.

People on the lowest incomes in many parts of England and Wales are set to receive a £25 Cold Weather Payment. The system is different in Scotland, where those on low incomes and benefits may receive the Winter Heating Payment.

Snow disruption

The Met Office warned the wintry conditions could continue over the next seven days.

Met Office spokesman Grahame Madge said: "Along with the cold air there are a number of weather-related hazards including freezing fog, especially for Sunday and Monday mornings in the south of England.

"Overnight temperatures are likely to dip widely below zero with some more sheltered spots dropping to -10C.

"Our forecasters are looking at the possibility of snow affecting the south-east of England on Sunday night and into Monday morning. If this happens it could bring some disruption to Monday's rush hour."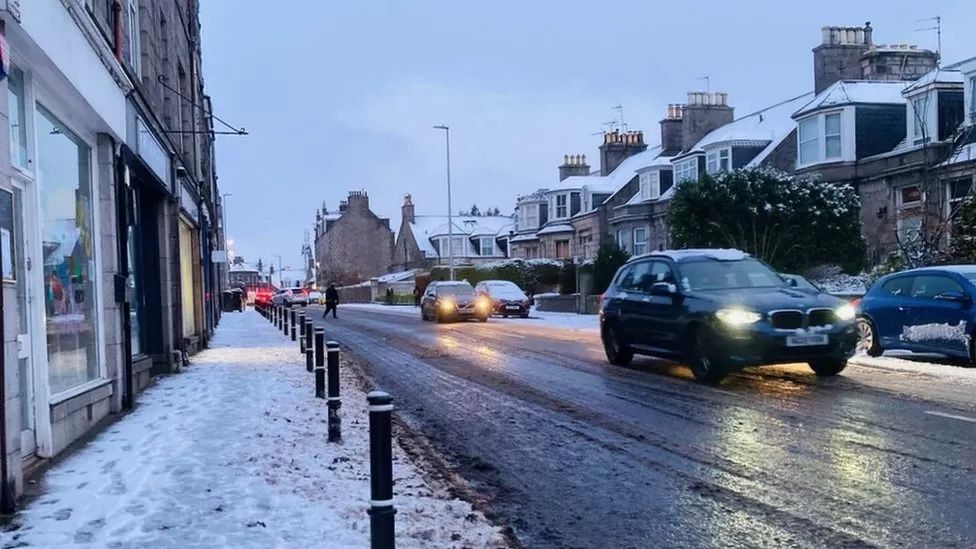 Motorists have been urged to drive with extra care this weekend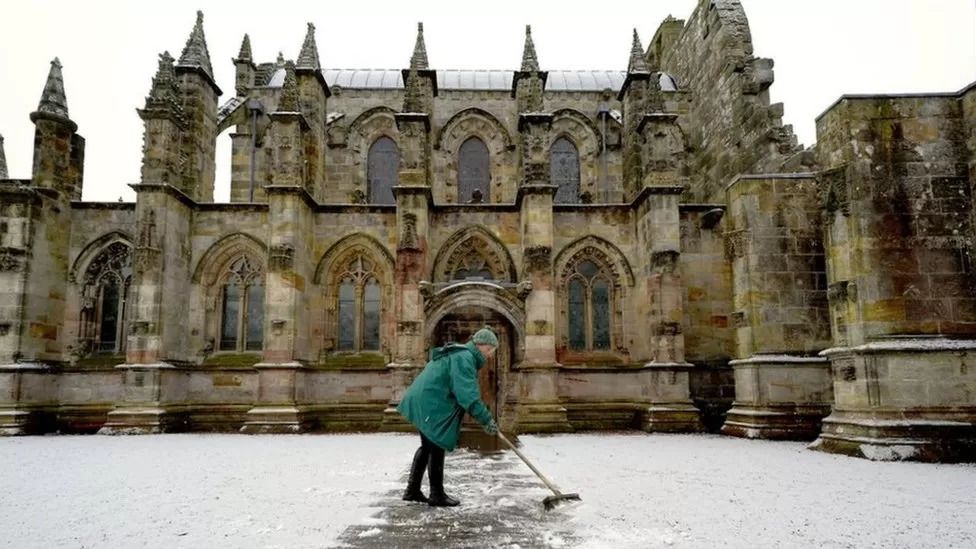 A woman clears a light dusting of snow outside Rosslyn Chapel in Midlothian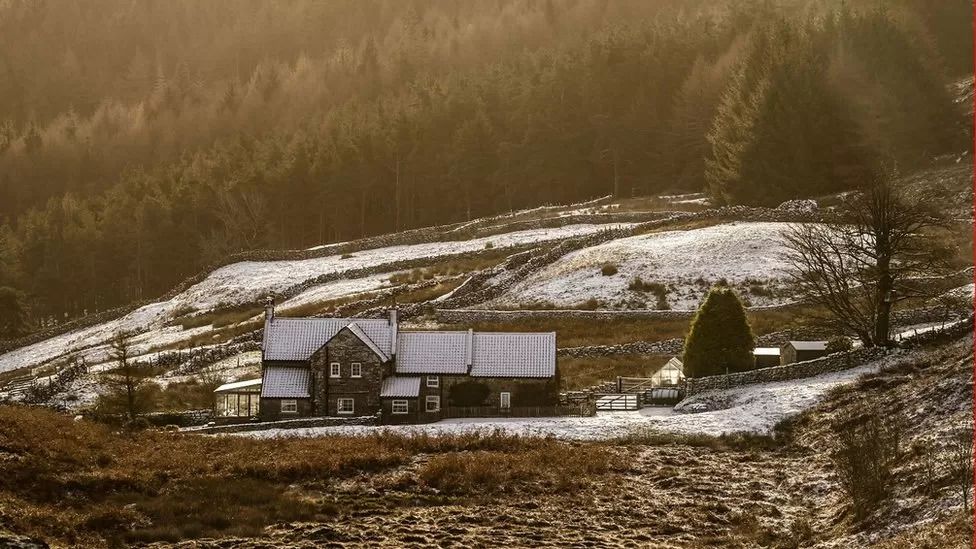 Snow covers a house in the North York Moors National Park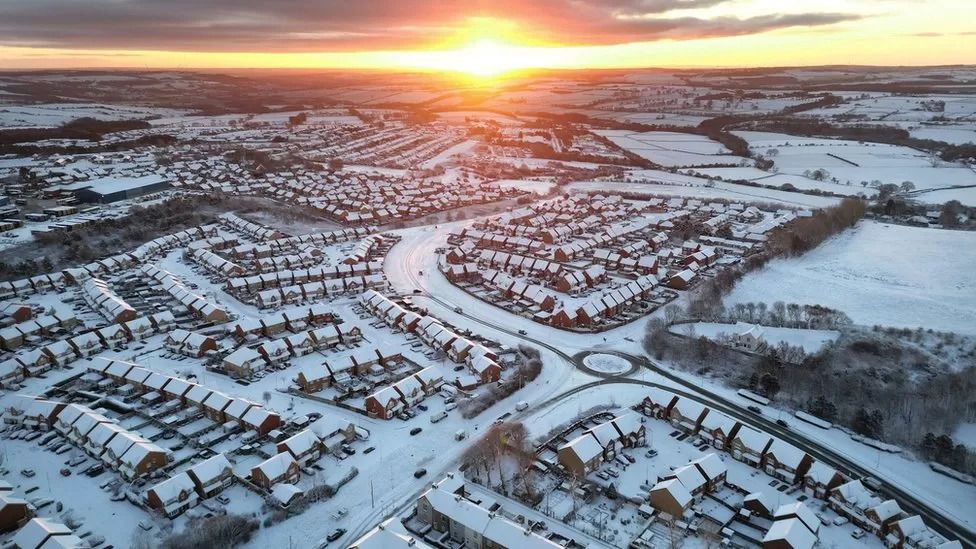 Consett in County Durham was blanketed by snow overnight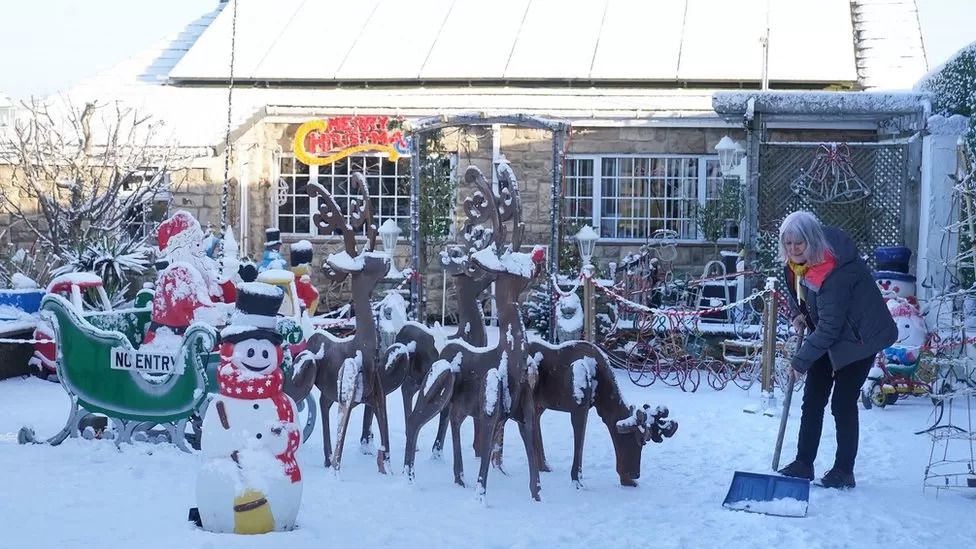 A woman clears snow from outside her home in County Durham