UK-based coffee and sandwich chain Pret A Manger has become the latest high-profile Western brand to launch in the Indian market.
The firm opened its first shop in India's financial hub Mumbai on Friday.

It comes in the same week that US technology giant Apple launched its first two stores in the country.

Pret said last year that it was partnering with a unit of Reliance Industries, which is owned by India's richest man Mukesh Ambani.

Pret's chief executive Pano Christou said its offering in the country will reflect the company's brand "while also adapting to local preferences and food habits".

It marks the first venture by Reliance Brands, which also owns India's biggest retail chain, into the country's growing food and drinks industry.

Reliance said its first outlet is a recreation of Pret's UK shops.

The shops will be aimed at "the new Indian consumer", Darshan Mehta, the managing director of Reliance Brands said.

The launch came just days after Apple chief executive Tim Cook opened the iPhone maker's first retail store in India.

The opening of the store in the financial centre Mumbai on Tuesday was followed by a second outlet in the capital Delhi on Thursday.

Pret A Manger, which means "ready to eat" in French, was founded in London in 1983, with the first shop opening the following year.

After the original company went into liquidation the brand was bought by college friends Sinclair Beecham and Julian Metcalfe, with their first store opening in 1986.

The brand currently has 400 outlets around the world, across nine markets including the UK, US, Europe, Middle East and Asia.

Reliance Brands operates more than 2,000 outlets across India.

In 2021, parent company Reliance Retail announced a franchise deal with the US-headquartered convenience store chain 7-Eleven.

The deal helped to cement Reliance's position as India's largest bricks and mortar retailer.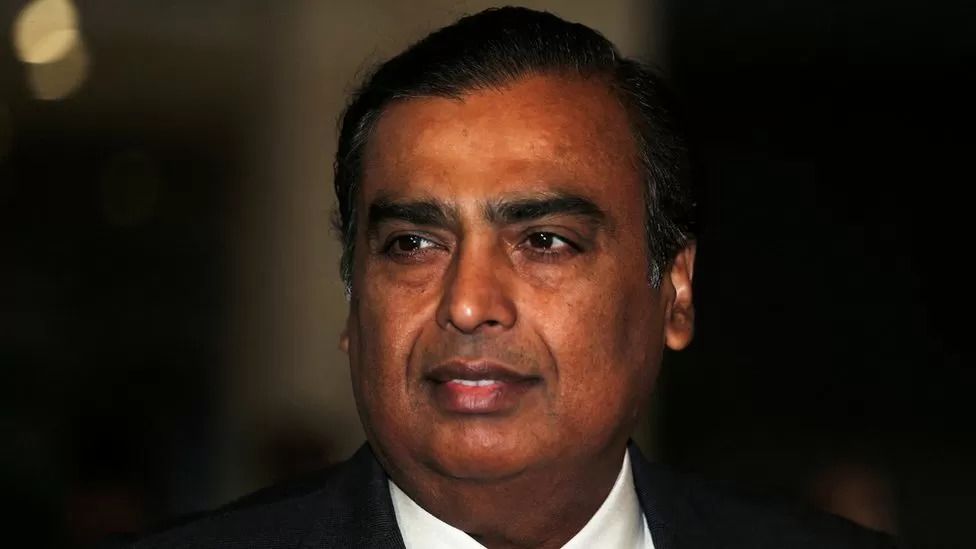 Mukesh Ambani is India's richest person
Who is Mukesh Ambani?

Mr Ambani has a personal fortune of around $84bn (£67.5bn), according to Forbes magazine.

The 65-year-old's late father Dhirubhai Ambani founded a textile manufacturer that would eventually become Reliance Industries.

It is now one of India's largest conglomerates - with businesses including petrochemicals, oil and gas, telecoms and retail.

Mr Ambani is the chairman of Reliance Industries. The Ambani family has a 49% stake in the company.

The family also owns assets in the UK worth tens of millions of pounds.

In 2019, a unit of Reliance Industries bought the iconic UK toy retailer Hamleys for an undisclosed sum.

Two years later, Reliance bought the historic British country club Stoke Park for £57m.