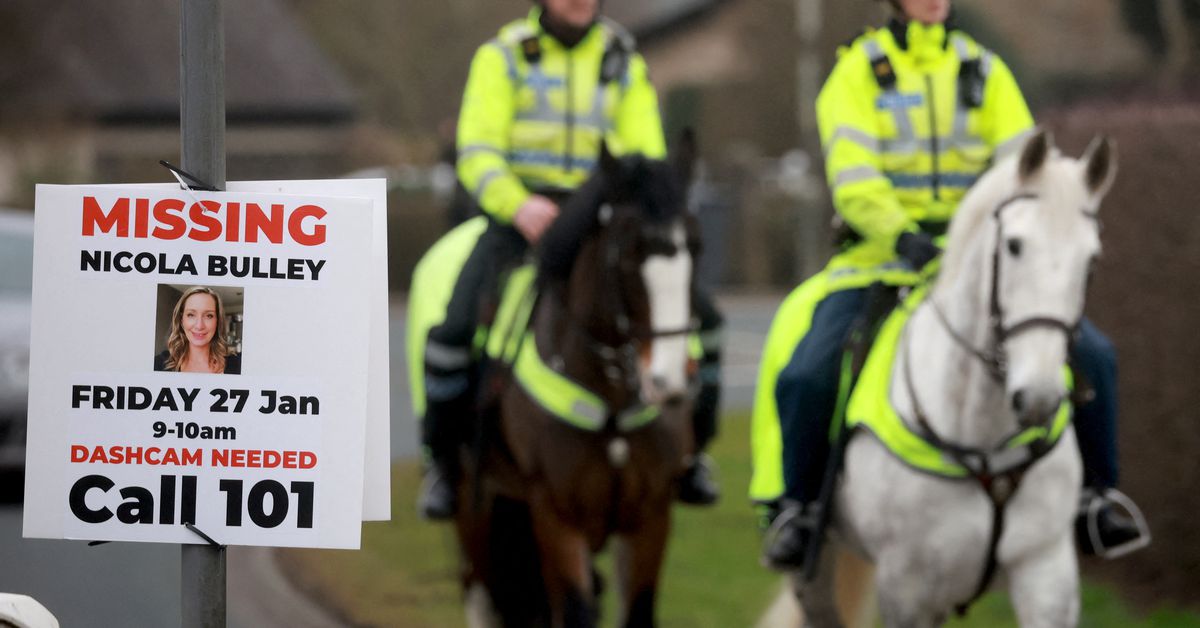 UK regulator questions Sky, ITV over news coverage of woman's death
British media regulator Ofcom has written to broadcasters ITV (ITV.L) and Sky asking them to explain their handling of the death of Nicola Bulley after her family criticised their conduct.
Bulley, a mother of two who went missing by a river in northern England last month, was confirmed dead on Monday. Her family said Sky News and ITV had not respected a request for privacy.

While police had said throughout their investigation that there was no evidence of anything untoward or any third party involvement, day-to-day developments were widely reported in Britain and debated on social media.

"We are extremely concerned to hear the comments made by the family of Nicola Bulley about two broadcast licensees," Ofcom said referring to London-listed ITV, and Sky, which is owned by the U.S. media firm Comcast (CMCSA.O).

Ofcom has written to the broadcasters asking them to explain their actions and will then assess whether further action is required.

ITV and Sky did not immediately respond when Reuters approached them separately for a comment.

On Monday the family issued a statement through local police:

"We tried last night to take in what we had been told in the day, only to have Sky News and ITV making contact with us directly when we expressly asked for privacy."

"It is shameful they have acted in this way. Leave us alone now."