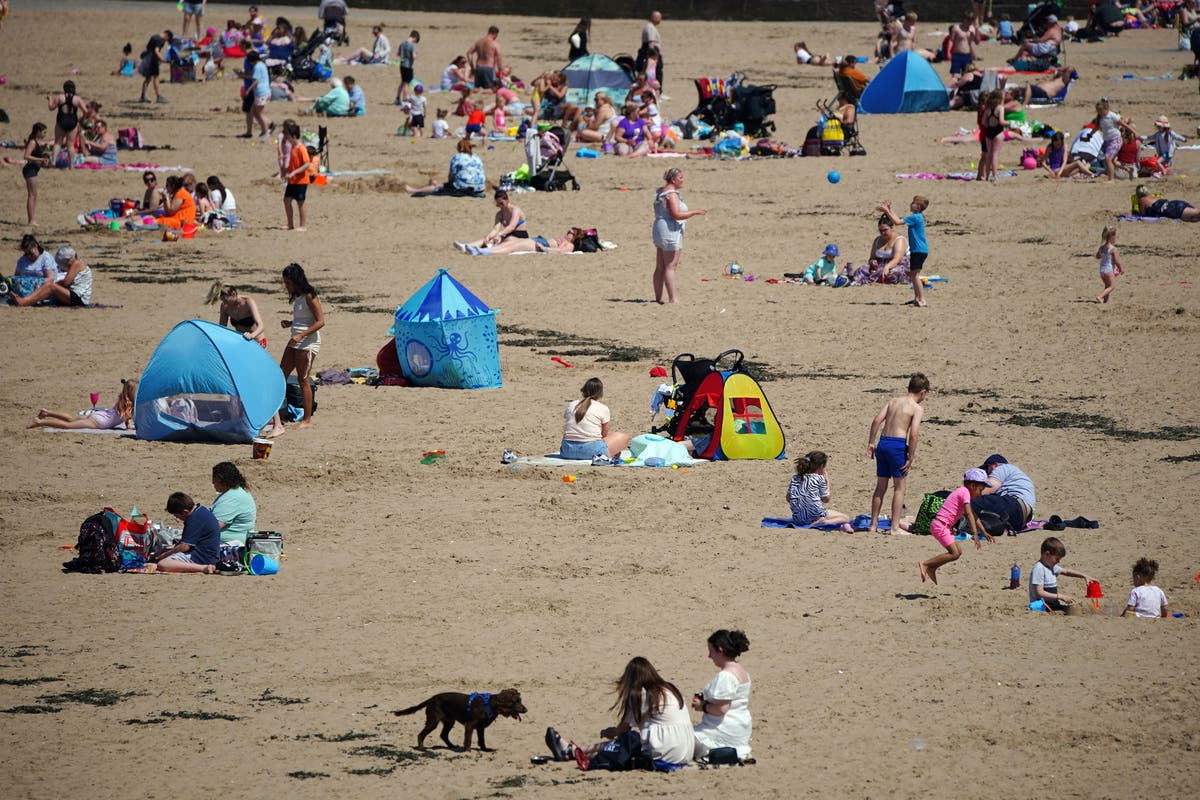 UK Experiences Hottest Day of Year So Far as Temperatures Soar Across the Country
The UK has experienced its hottest day of the year so far, with temperatures reaching 24.8C in Porthmathog, north Wales.
Other parts of the country, including Scotland and Northern Ireland, have also set their highest temperatures of 2023.

However, London remained relatively cooler, with a maximum temperature of 21C predicted throughout the day.

The Met Office forecasts that the UK will continue to experience a east-west split, with the west experiencing the highest temperatures and sunniest weather, while the east remains cooler and cloudier.

The long-range forecast predicts the possibility of showers in the south and stronger winds in the southeast, but the overall pattern is likely to remain generally fine.