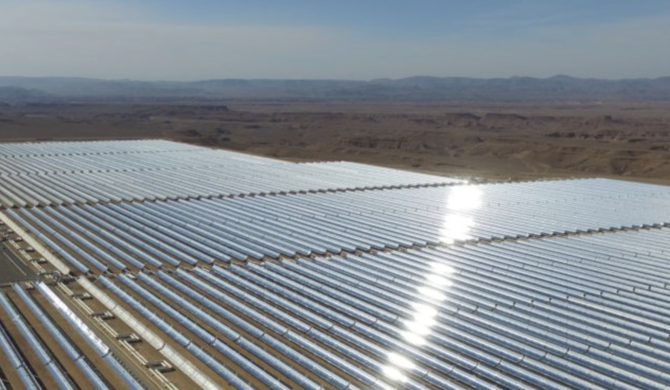 UK political instability delays British-Moroccan energy project: Report
Political turmoil in London has delayed an ambitious joint UK-Morocco plan to provide Britain with energy via a cable through the Sahara desert by "at least a year," The Observer reported on Sunday.
The £18 billion ($22 billion) Xlinks venture, expected to be operational in 2027, would supply the UK with 8 percent of its energy needs from huge wind and solar farms in the desert through a 3,800 km cable, powering as many as 7 million homes by 2030.

Morocco is an established market leader in the wind, solar and hydroelectric power industry, and is second only to Egypt for solar intensity, a measure of generation power.

But the link-up has been delayed until at least late 2023, The Observer reported. Sir Dave Lewis, executive chair of the project, said recent political turmoil in Britain — which has seen three prime ministers come to power in less than six months — has slowed down its progress.

"We spent a long time with the then-business secretary (Kwasi Kwarteng) who said: 'We like it a lot but it needs to go through Treasury.' There was a review with Treasury, Cabinet Office and the business department, which was very positive," Lewis told The Observer.

"Then we came back to them to start the detail and the political world exploded and, as a result, everything stopped. And everybody has changed, so it's sort of like you're starting again," he added.

"Time is important for the UK to meet its net zero ambitions, to secure energy supplies and to reduce bills. We have lost a year."

The cable transporting the power would run along the Moroccan coastline, then along Portugal, northern Spain and western France before looping around the Scilly Isles Scilly and finishing in the English county of Devon, where Xlinks has already approved 1.8 gigawatt connections.