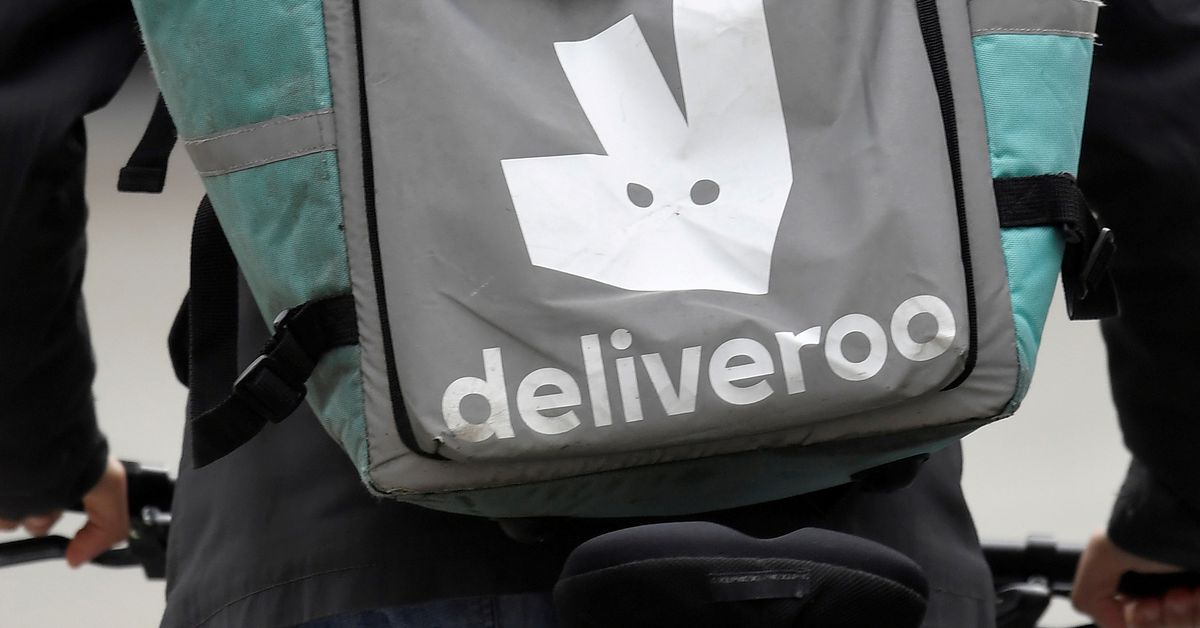 UK meal delivery group Deliveroo to cut 9% of jobs
British meal delivery company Deliveroo (ROO.L) said it would cut around 9% of its workforce, or 350 roles, as it struggles to become profitable in a tougher consumer environment that has caused orders to slow.
Deliveroo has grown rapidly since it was founded in London a decade ago, and its riders - who are not directly employed - are now a familiar sight in towns and cities in nine countries.

Along with rivals Just Eat Takeaway and Uber Eats, its growth accelerated during the pandemic when people stuck at home ordered more meals.

Order numbers, however, slipped in its last quarter, even though their total value rose as restaurants increased prices.

Founder and chief executive Will Shu said the economic situation was now tougher and the company needed to sharpen focus on profitability after breaking even in the second half of 2022.

"We now face serious and unforeseen economic headwinds," he said in a company blog on Thursday.

"Quite bluntly, our fixed cost base is too big for our business."

Economic headwinds and rising interest rates have hit technology companies, leading global firms to shed more than 150,000 workers as they rein in costs to ride out a global downturn.

Deliveroo floated in March 2021 at 390 pence per share, valuing the company at about 7.6 billion pounds, but the stock has struggled to reach those levels since.

The shares have lost 40% of their value over the last 12 months and they were down 1.6% at 88 pence in afternoon trading.

The company has over the last year exited the Netherlands and Australia, where it had struggled to become a market leader.

Shu said he expected about 50 of the staff members affected would be redeployed.