Soaring food costs have pushed UK inflation into double digits for the first time since 1982, with prices continuing to rise at their fastest rate for more than 40 years.
Inflation hit 10.1% in the 12 months to July, up from 9.4% in June, the Office for National Statistics (ONS) said.

Soaring living costs are eating into household budgets, with prices rising faster than wages.

The Bank of England has said inflation could peak at more than 13% this year.

Energy, petrol and diesel costs are also contributing to inflation. But food and non-alcoholic drinks were the largest contributor to rising prices in July, according to the ONS.

The price of bread, cereals, milk, cheese and eggs rose the fastest, while the cost of vegetables, meat and chocolate were also higher.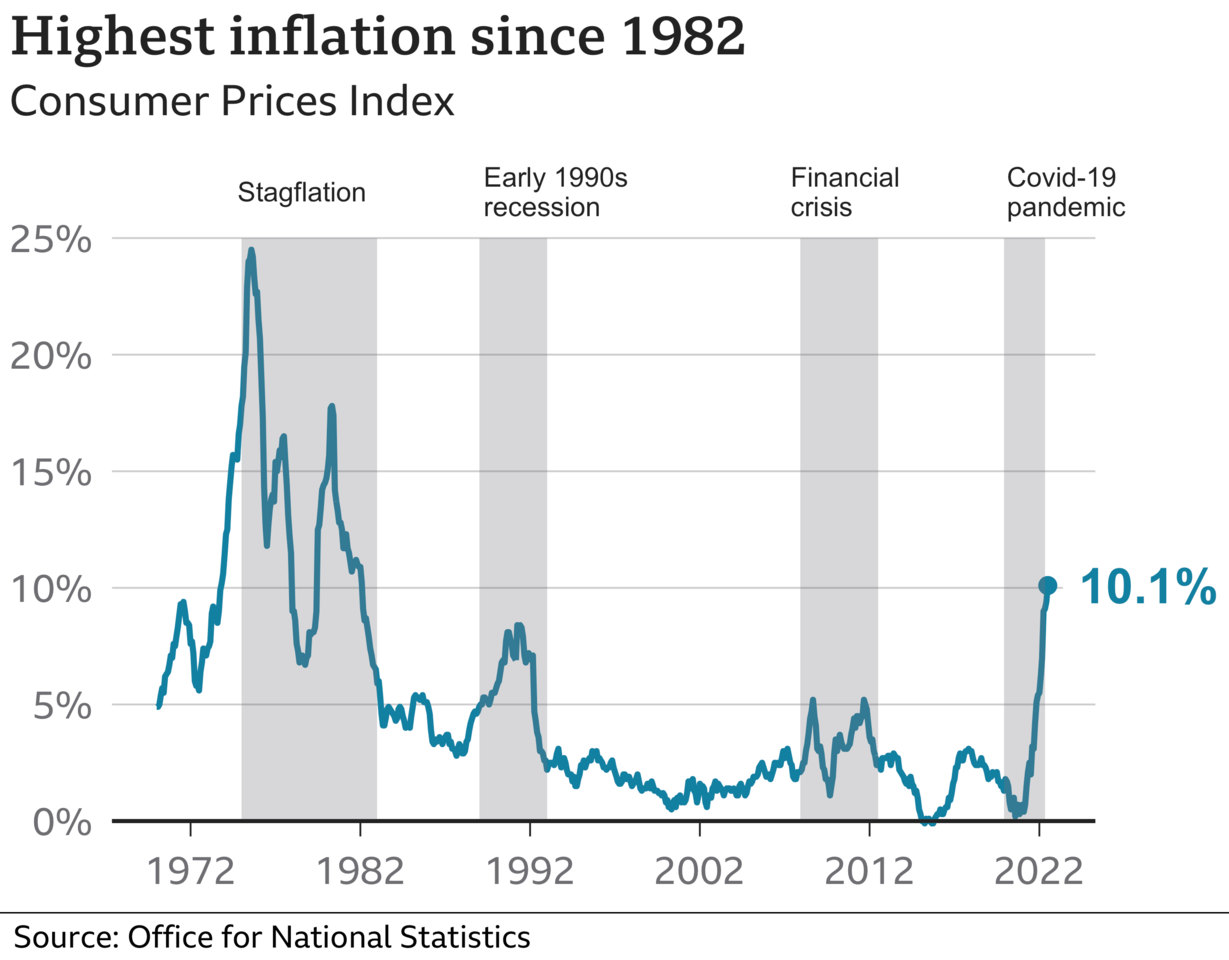 Prices also rose for other staples, such as toilet rolls, pet food and toothbrushes.

Transport costs were another big contributing factor, with air fares and international rail tickets particularly increasing. The price for package holidays also went up, as demand increased.

'Everything has gone up in price'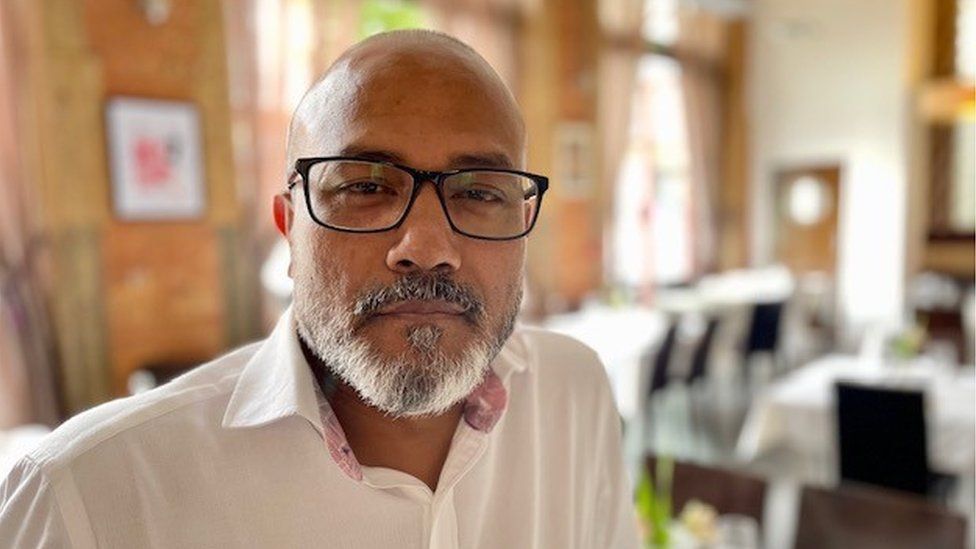 Restaurant owner Shaf Islam has put up his prices for the first time in five years

Restaurant owner Shaf Islam, who runs Chutney Ivy in Leicester, said the hospitality industry was facing huge cost increases.

"Everything's gone up, from salt to soft drinks, rice to oil," he told the BBC.

"My electricity bill is going up from £1,000 a month to £3,000," he added.

He is reluctantly passing some of that extra cost on to customers.

"For the first time in five years, we've put up prices. I don't like doing that because I know how tough it is for people," he said.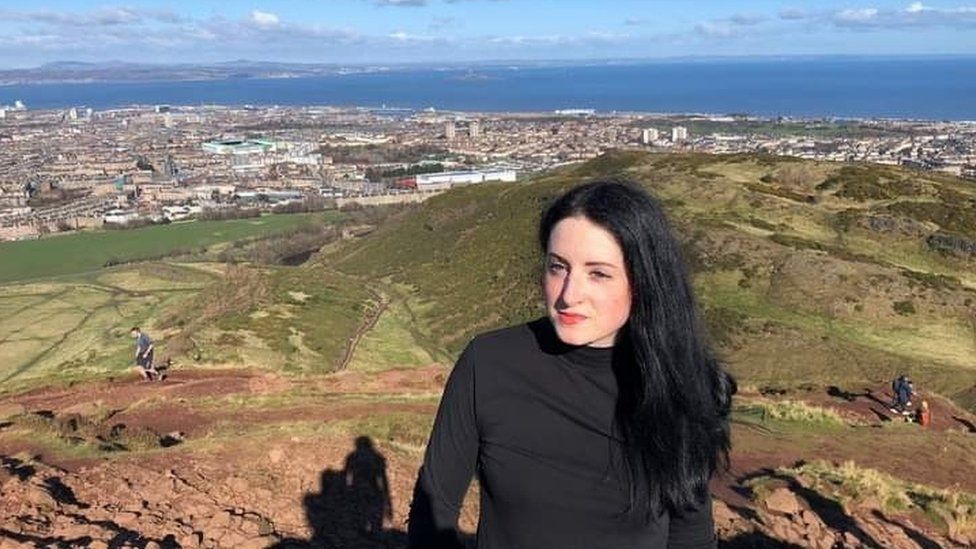 Rebecca is worried about rising energy bills

Rebecca Brown, a full-time PhD student at the University of Nottingham, is worried about what will happen when her energy bills go up again this winter.

Her gas and electricity costs have already jumped from £80 to £140.

She tops up her student loan by working part-time and shares her living costs with her partner.

"After rent and bills plus my bus fare, phone, Netflix and Spotify bills, that leaves me around £300 to £400 a month for food, fun and necessities," she said.

"Things like the dentist and getting my hair cut are pretty much a no-no, but my parents have helped out with that when I've gotten desperate."