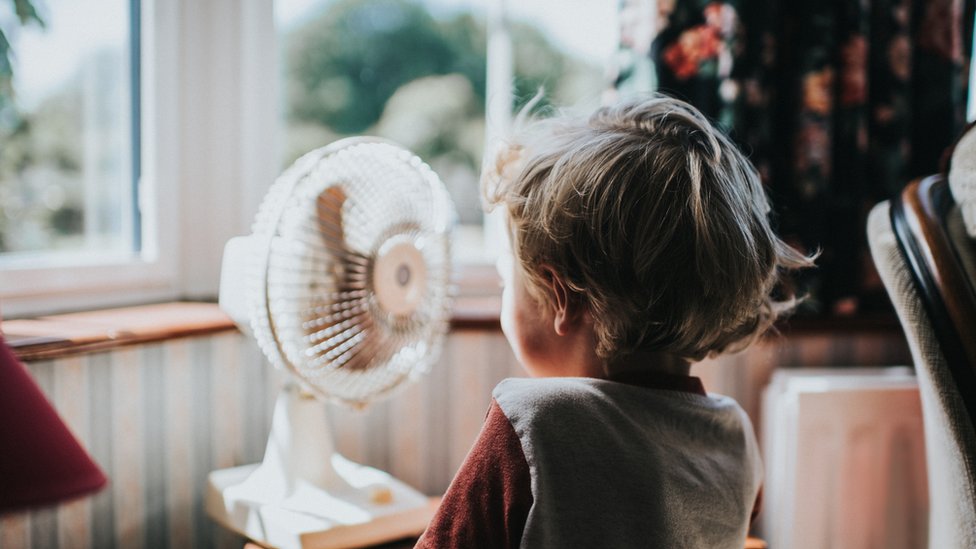 UK Health Security Agency Issues Amber Heat-Health Alert for Eastern and Southern England and the Midlands
The UK Health Security Agency (UKHSA) has issued an amber heat-health alert for Eastern and Southern England and the Midlands, due to forecasted high temperatures.
The alert, which is in place from 09:00 BST on Friday until 09:00 BST on Monday, indicates that the high temperatures could affect all ages and impact the health service.

A less severe yellow alert is also in place for the north of England and London, advising people to check on vulnerable family and friends.

The Met Office has issued a yellow warning for thunder in all of Wales and large parts of southern England from 14:00 BST until 21:00 on Saturday.

This means there is a chance of disruption to travel, power cuts, and some localized flooding from the heaviest showers.

Climate change is making heatwaves in the UK more likely and more extreme.

Last year was the UK's warmest ever, with a record-breaking temperature of 40.3C in Coningsby, Lincolnshire.

The UKHSA expects heatwaves to occur more often, be more intense, and last longer in the years and decades ahead.