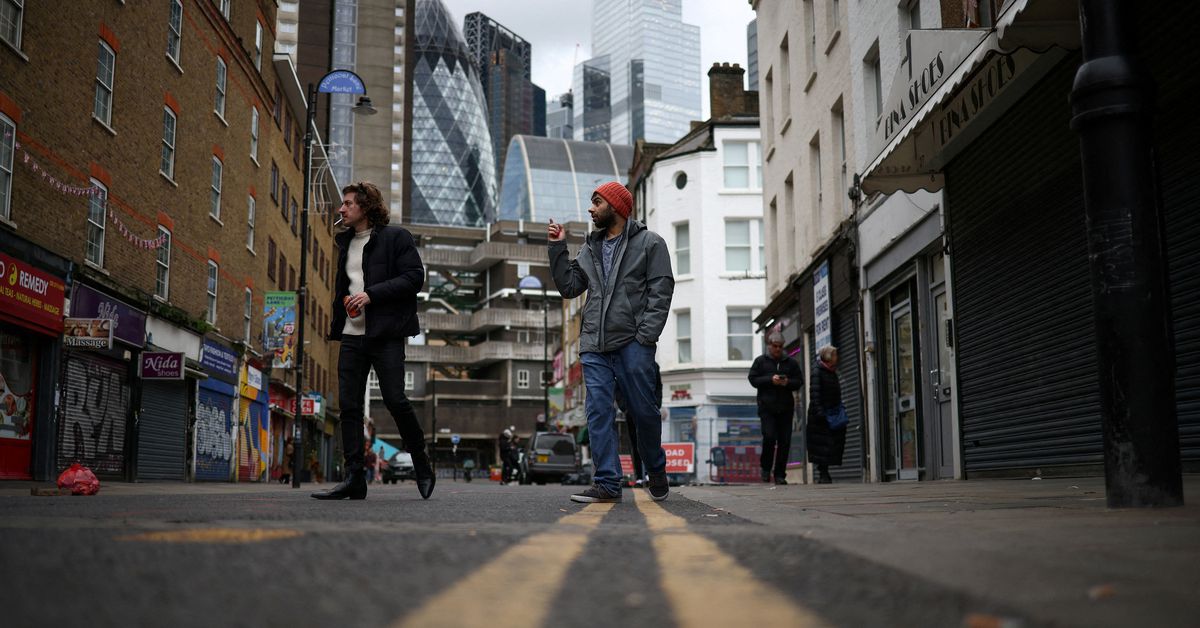 UK economy's unexpected bounce spurs more BoE rate hike talk
Britain looks on course to sidestep a long recession after a survey showed a surprise return to growth by businesses this month, raising the likelihood of another Bank of England interest rate hike in March.
The preliminary "flash" reading of the S&P Global/CIPS UK Composite Purchasing Managers' Index (PMI) jumped to 53.0 in February from 48.5 in January, above the 50 threshold for growth for the first time since July.

It surpassed all forecasts in a Reuters poll of more than 20 economists, which had pointed to a reading of 49.0.

Sterling jumped against the dollar and notched its biggest gains against the euro in a month, while British government bond prices fell on the back of the PMI which was stronger than readings for both France and Germany.

The strength of the survey made it more likely that the BoE - grappling with an inflation rate still above 10% - would raise interest rates to 4.25% in March, despite further signs of easing price pressures in the PMI, economists said.

"The report poses a clear challenge to the BoE's central view that a long recession and rise in unemployment will bring inflation down such that further rate increases are not required," said J.P. Morgan economist Allan Monks.

Financial markets pointed to an 95% chance of an increase in Bank Rate next month, up from 90% early on Tuesday.

There were also signs of unexpected economic strength in public finance data that showed income and corporate tax revenues rising in January.

Finance minister Jeremy Hunt is facing calls from within his Conservative Party to cut taxes in his March 15 budget and from trade unions to raise pay for public service workers.

But he stuck to his message about the need to tackle a debt mountain of almost 2.5 trillion pounds, or almost 99% of economic output.

The dominant services sector drove the improved reading in the PMI survey, which financial data company S&P Global put down to recovering global demand and stability since the market turmoil associated with the brief premiership of Liz Truss.

Crucially for the BoE, the PMI's price indexes - a good guide of future inflation pressure - continued to fall, with businesses' costs rising at the slowest pace since April 2021.

While the PMI for the services sector rose to 53.3 in February from January's 48.7, its highest since June last year, factory activity continued to contract albeit less severely, with the manufacturing PMI increasing to 49.2 from 47.0, close to 50, the no-change mark.

A Confederation of British Industry survey published on Tuesday showed falling output and orders, and like the PMI, receding cost pressures too.

Growing numbers of companies in services and manufacturing were more optimistic about their prospects.

A Barclays survey of small and medium-sized firms showed 41% were confident about the outlook - a nine-month high.