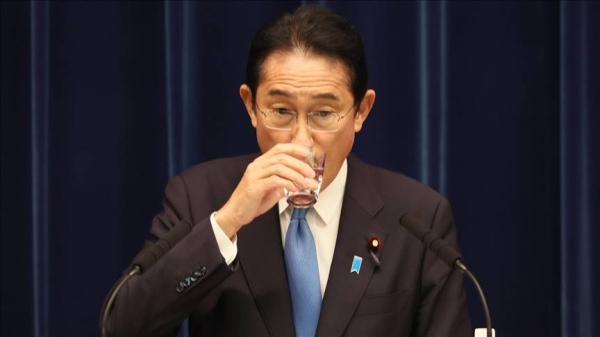 Troubled Kishida government sees 3rd minister replaced in Japan
Japan's Fumio Kishida government witnessed three replacements of its ministers in less than a month.
Prime Minister Kishida on Monday picked former Japanese Foreign Minister Takeaki Matsumoto as the country's new internal affairs minister.

The move came after Matsumoto's predecessor Minoru Terada was effectively sacked following an outcry over a political funds scandal.

Terada submitted his resignation on Sunday, Tokyo-based Kyodo News reported.

The resignation came as Japan's parliament is in session. Kishida said his administration "will do its best to pass important bills, including one for the second supplementary budget for the current fiscal year."

Kishida's Cabinet is facing low public support largely due to inflation and rising living costs, besides holding a state funeral for former Prime Minister Shinzo Abe who was assassinated early this year.

Links of the ruling Liberal Democratic Party (LDP) lawmakers with the controversial Unification Church and subsequent resignations have exacerbated the situation for Kishida.

Matsumoto, who joined the LDP in 2017 after leaving the now-defunct Democratic Party of Japan (DPJ), vowed to "gain public trust."

He served as foreign minister under Democratic Party of Japan during its stint in power between 2009 and 2012.