We asked CargoHome about how they transform a cold, steel shell into a warm, elegant, and efficient space.
What started out as a backyard building experiment is growing into a booming family business for Kenneth Wheeler. His company, CargoHome, hand-builds tiny houses using shipping containers, and customers seem to love them. Each model features a rooftop deck and broad glass doors that spill out onto the landscape, with leftover industrial fittings and the ubiquitous box shape barely hinting at its underlying steel shell.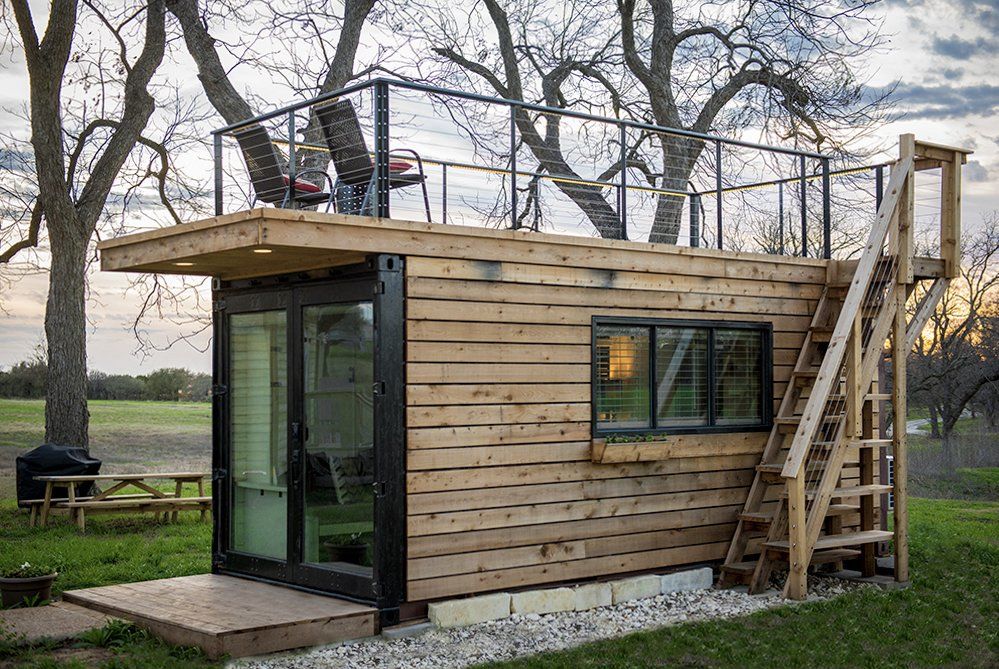 CargoHome specializes in building tiny homes using single-trip shipping containers arriving in the United States from China. Glimpses of the steel structure remain visible around the facade-including the original container doors, which are carved out and inset with new glass panels.

Founded in 2017, CargoHome has built nearly three dozen units to-date, with several of its models currently available as short-term rentals on Airbnb. Wheeler and his team utilize their backgrounds in residential construction to transform the shells into comfortable and surprisingly airy dwellings. In fact, the company's two-story container house was recently named as the fifth most 'wish-listed' tiny home on Airbnb.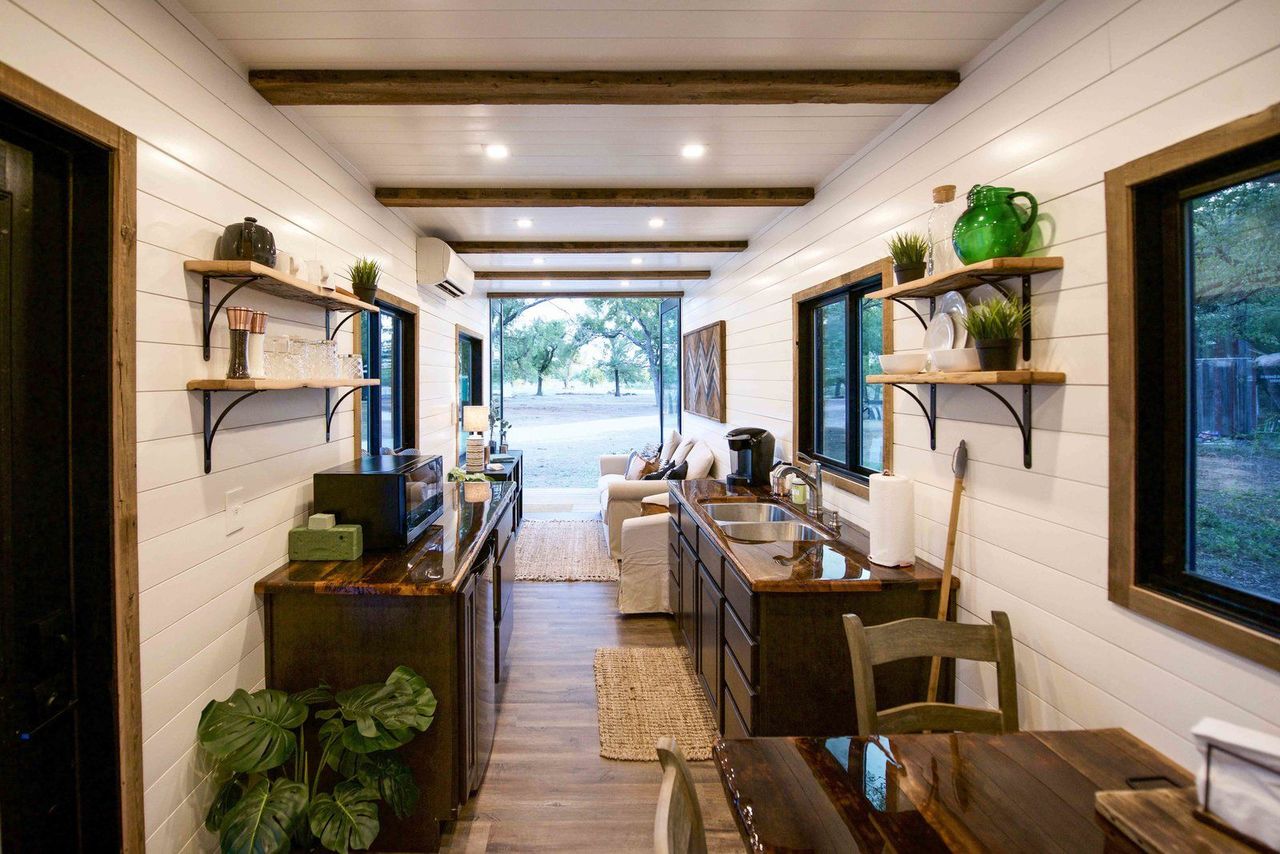 Inside, the team thinly frames the walls for insulation, plumbing and electrical, and finishes the space off with wood paneling, custom cabinetry, and full-sized fittings.

From its construction base near Waco, Texas-the town popularized by Chip and Joanna Gaines of HGTV's reality show Fixer Upper-CargoHome currently builds four different models using two standard shipping container sizes. The finished units range in size from 160 to 480 square feet and take approximately two months to complete.

Prices start in the $40-50K range for the smallest models, with the largest two starting at $75,000 and $95,000, respectively. Customers can price different options on the company's website. Keep scrolling to learn more about each model and how Wheeler describes the fabrication process.

The Anchor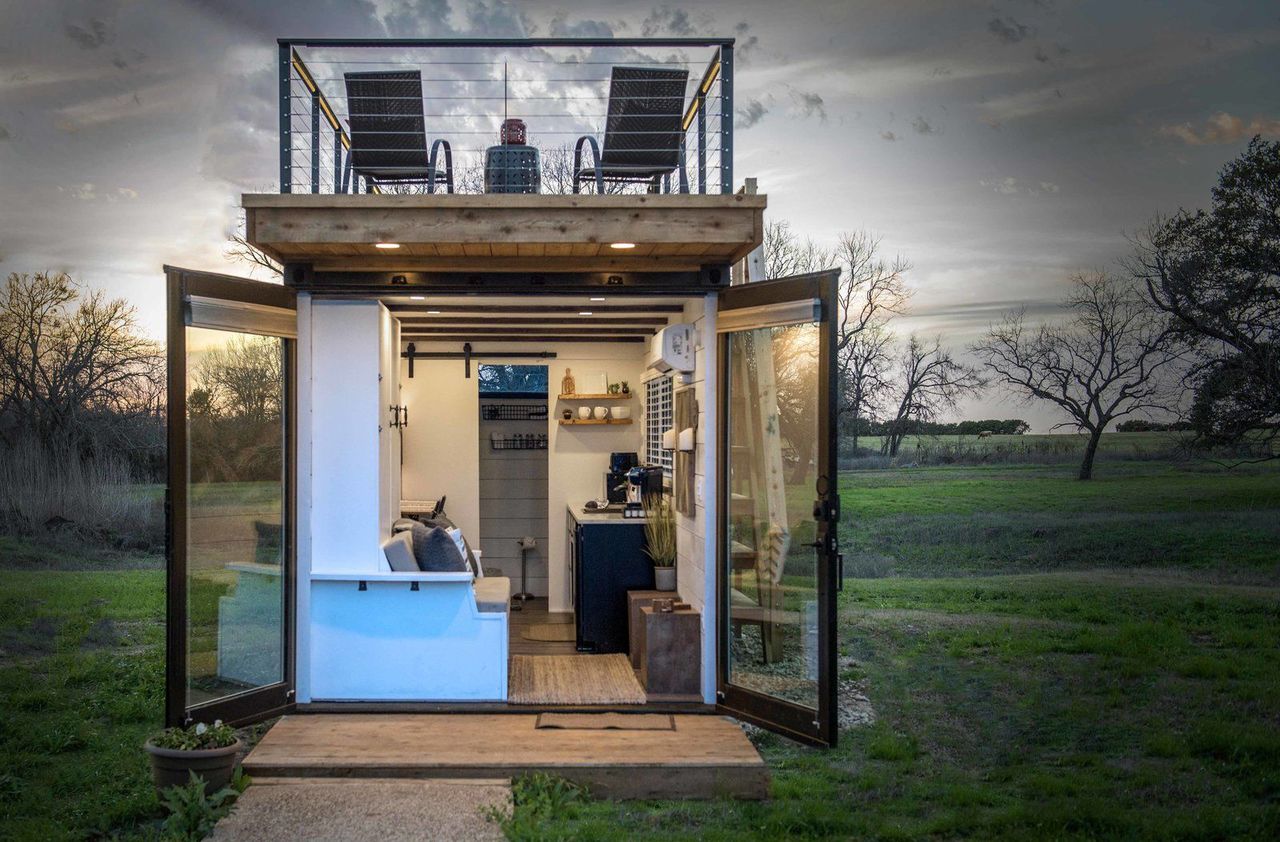 At 160 square feet, The Anchor is truly a tiny home. Yet, the glass front doors, which swing 270 degrees and tuck along the side of the home, allow for more spacious indoor-outdoor living.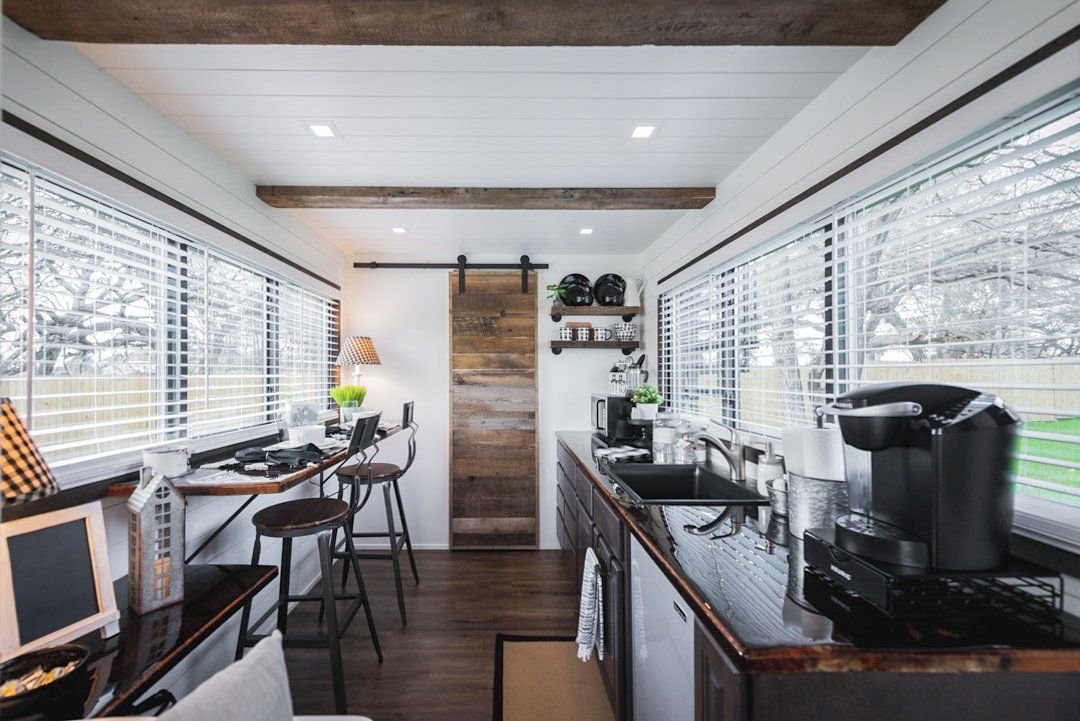 The interior is made to feel airy by walls of windows and clever storage solutions. The open space offers a queen-size Murphy bed near the entrance, custom tiled walk-in shower at the back, and a large kitchen and dining area between.

"We typically use what are called 'one-trippers' for our CargoHomes," says Wheeler. "It's basically a new container that was shipped from China with a single initial load in it. We used older, decommissioned containers a couple of times, but they can be difficult to work with since they are often quite beat up. Also, it's a little difficult to find out what was shipped inside of the older ones, so there is some risk of chemical exposure. That's why we've opted to stick with one-trippers."


The Crow's Nest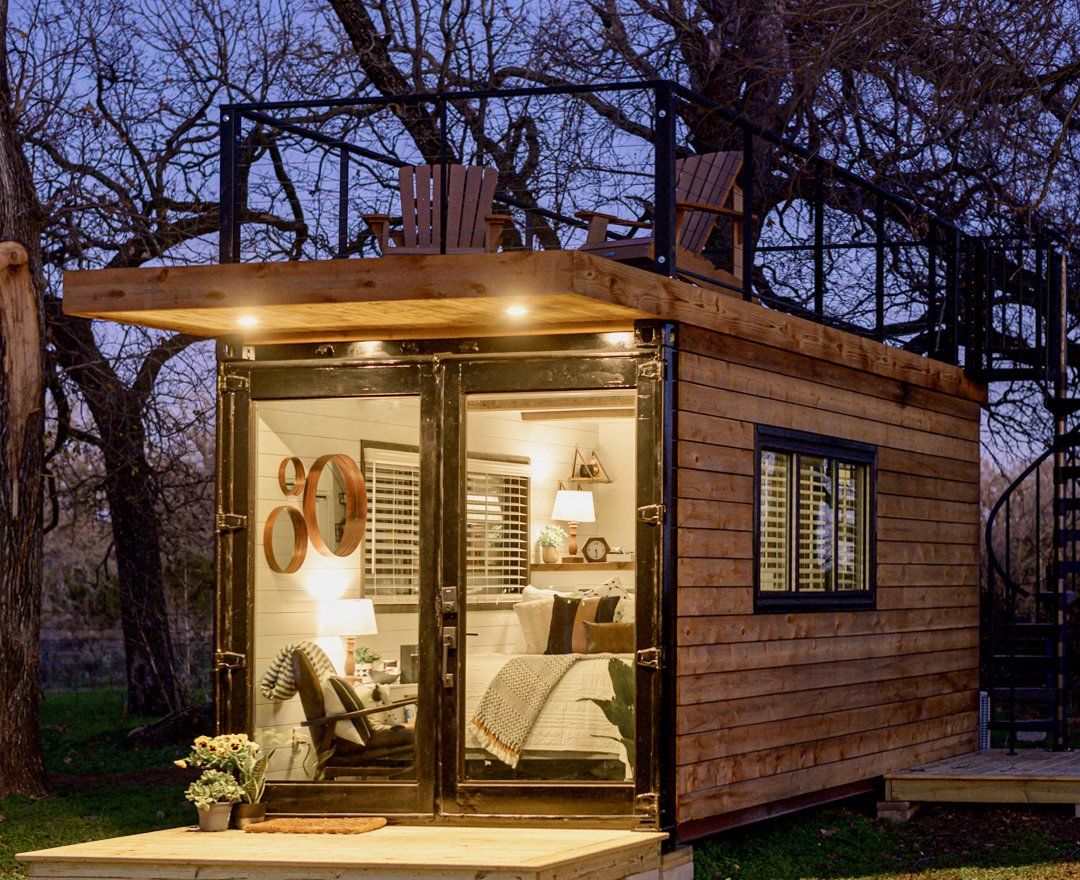 At the same size as the previous model, The Crow's Nest makes more use of the space with a larger bedroom area. A spiral staircase along the back leads to the rooftop deck.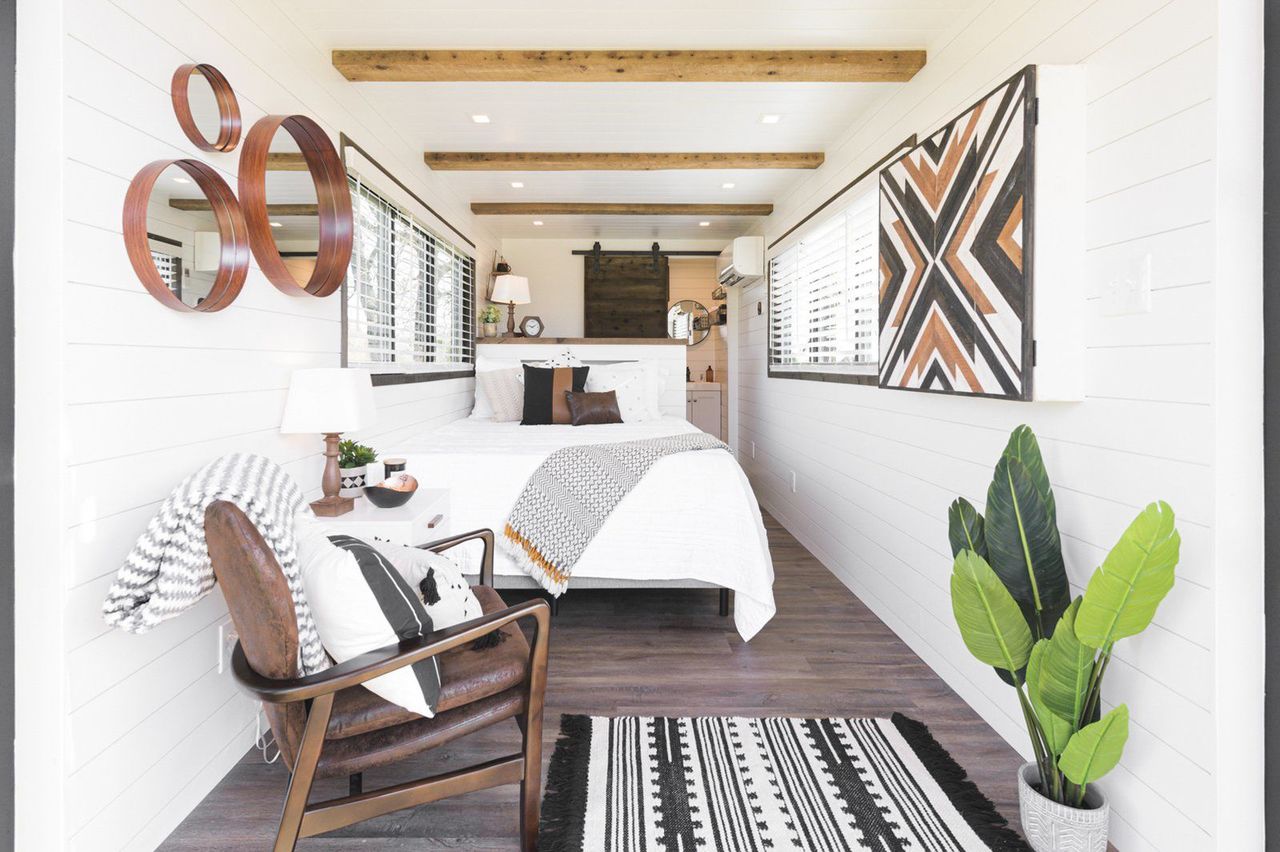 The interior is more suited for guest accommodations, prioritizing more space for the bed and bathroom and opting to remove the living area.

Wheeler goes on to describe the fabrication process: "First, we cut out sections in the steel for windows and doors, and then weld in steel tube frames to strengthen the openings. We frame the interior walls enough that we can fit all of our electric, plumbing, and spray foam insulation. We try to keep our walls as thin as possible to maximize interior space. Finally, we finish the interior using pine paneling or shiplap and clad the exterior with cedar or old barn wood."


The Mainsail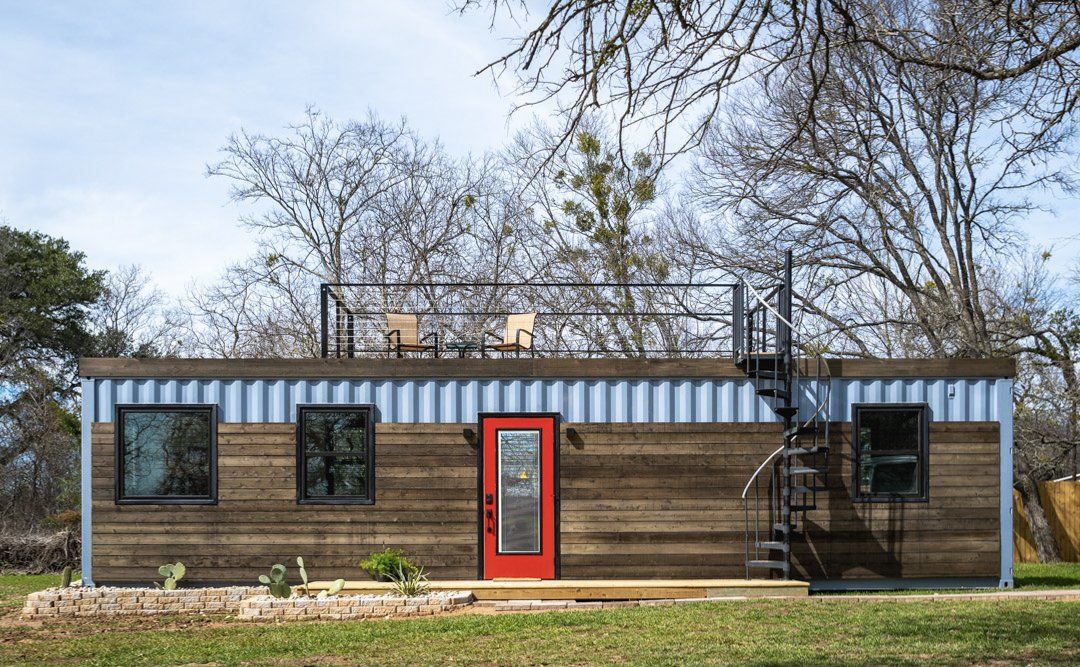 The larger Mainsail model uses a 40-foot shipping container, allowing room for a private bedroom and separate living area. This model also opts for a separate entrance along the side, where portions of the original shipping container are also visible as part of the facade.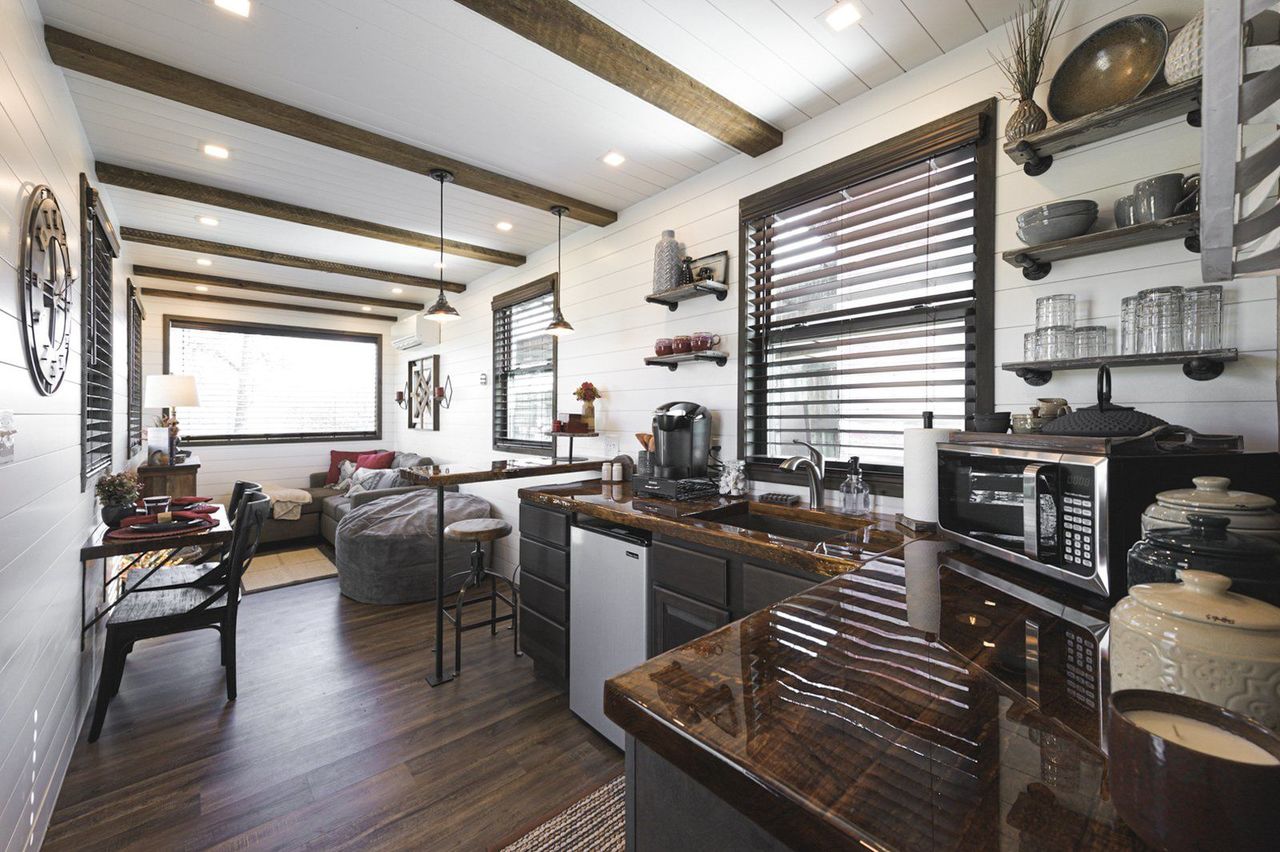 The 320-square-foot interior offers space for a larger kitchen, which can be upgraded with quartz or granite countertops.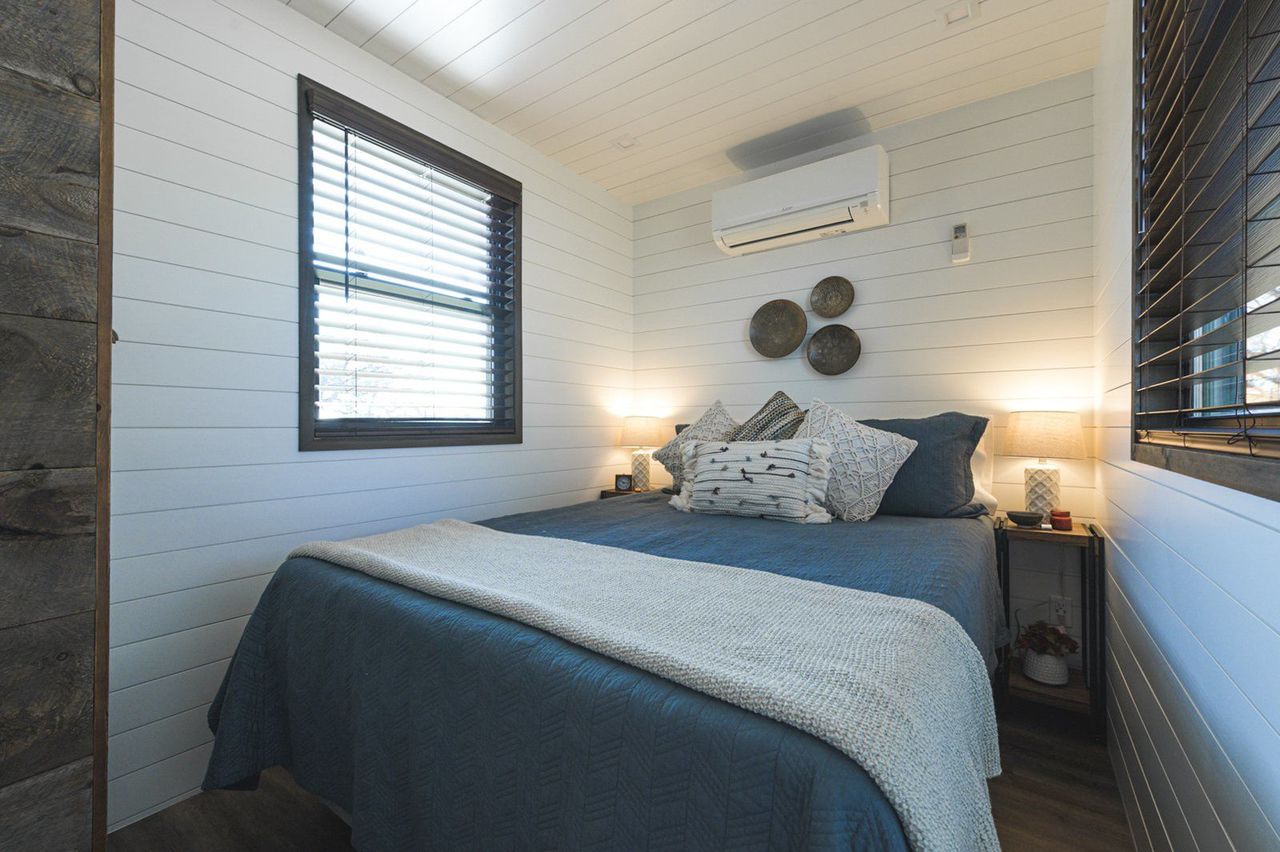 A separate bedroom at the back fits a queen-sized bed.

"Container home construction is actually quite different than standard home construction," Wheeler adds. "When framing a standard house, more thought goes in to the structural aspects. Yet, these containers are built to carry up to 40 tons of cargo and be stacked up to nine high, so they are incredibly sturdy already. Inside, you are basically just building a shell inside of a shell, concerned mostly with hiding the utility elements and providing a structure over which to apply the wall finishing."


The Helm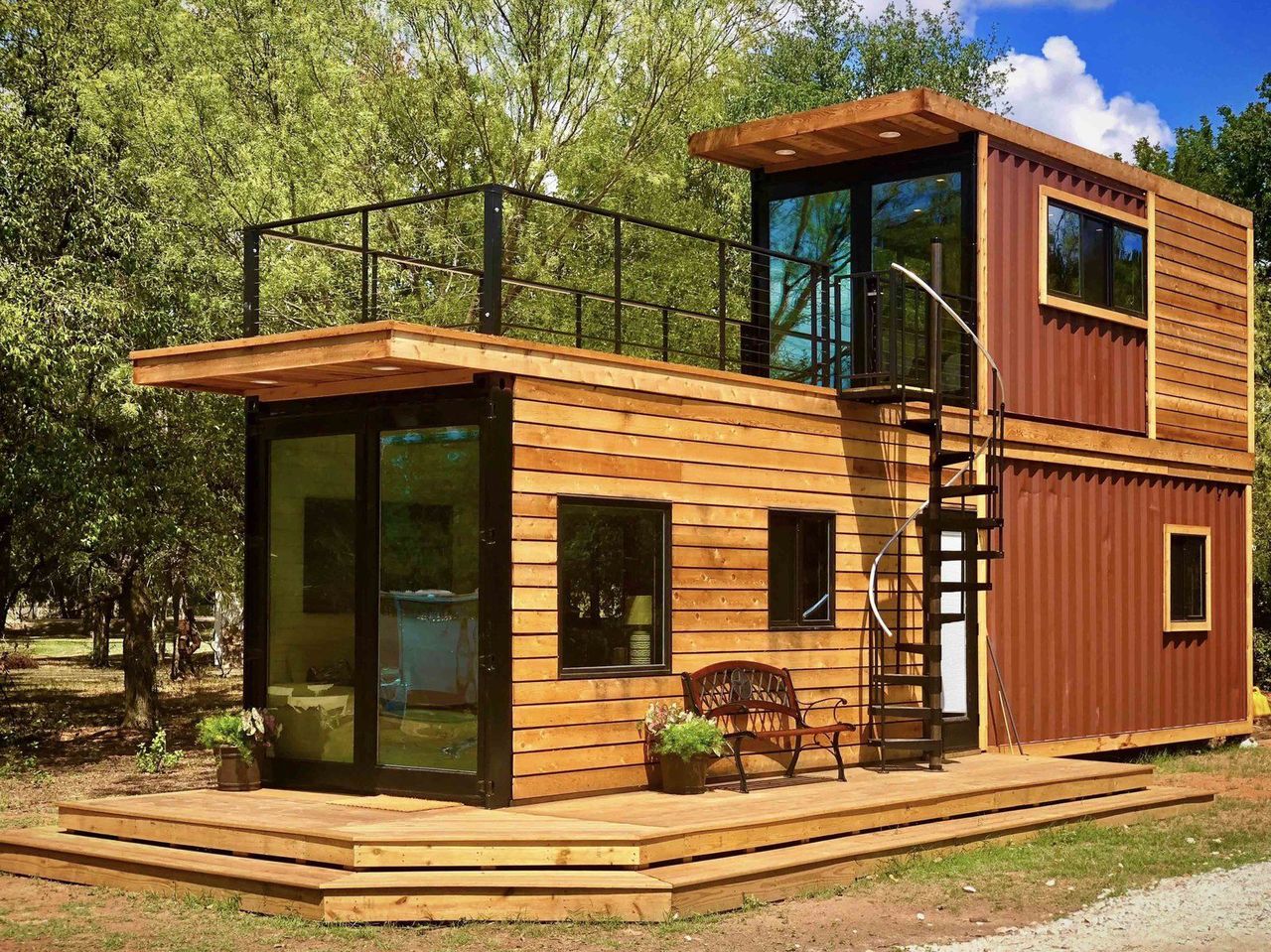 The company's largest model, The Helm, is a two levels, constructed by stacking a 20-foot container on top of a 40-foot one. The extra space accommodates one bedroom and bathroom downstairs, with a master suite upstairs.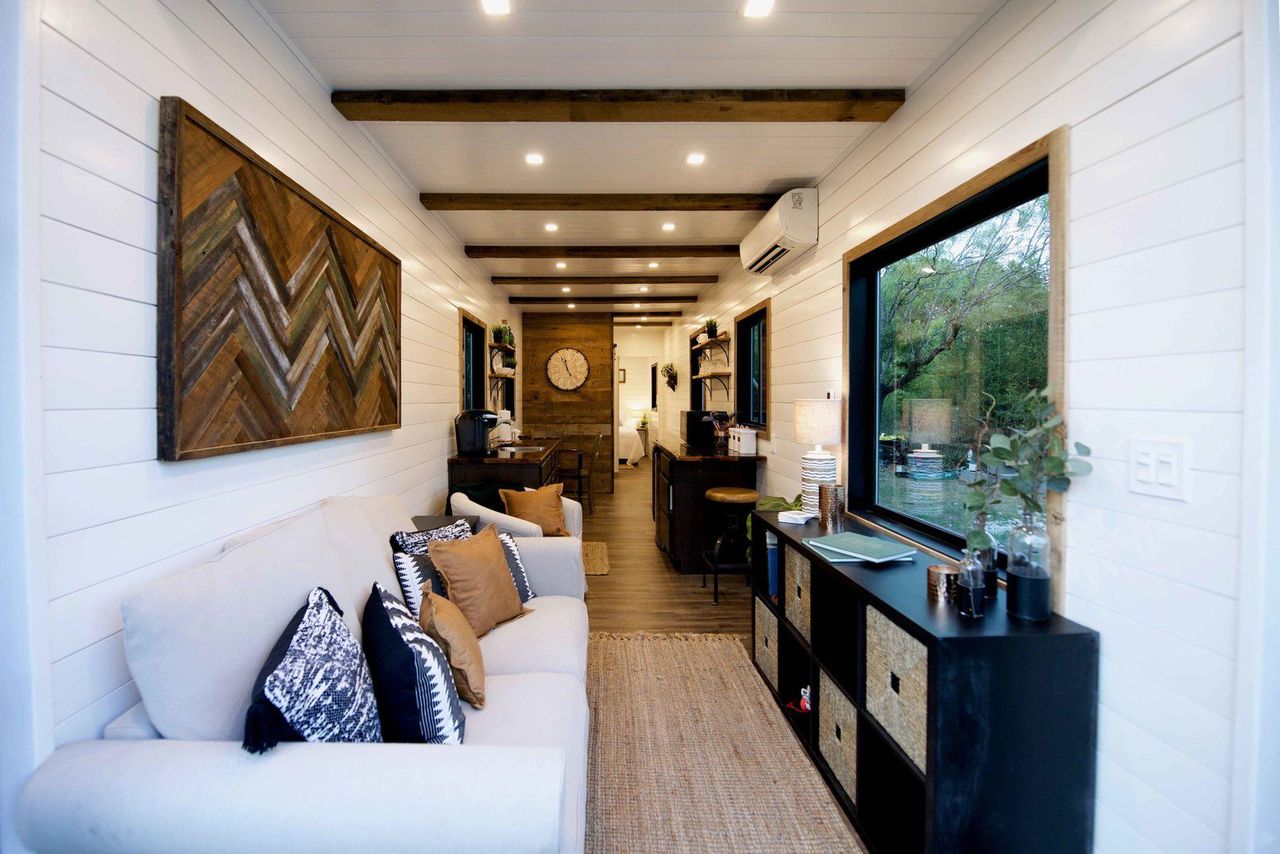 The interior features an open living area and kitchen, with custom-made wooden casements windows providing natural light. An interior staircase provides access upstairs.