When it comes to the UK divide, you're either team North or team South.
But it seems a spot that sits somewhere between the two has been named the 'most underrated' city in the UK.

Nottingham was recently given this accolade by The Telegraph – thanks to its vibrant culture, student scene, friendly locals, architecture and transport links.
The city's rich history is another reason for its appeal – it boasts Colwick Hall, one of the ancestral homes of the Byron family, as well as Victorian architecture (by the likes of Watson Fothergill) and has Art Nouveau designs scattered throughout the city.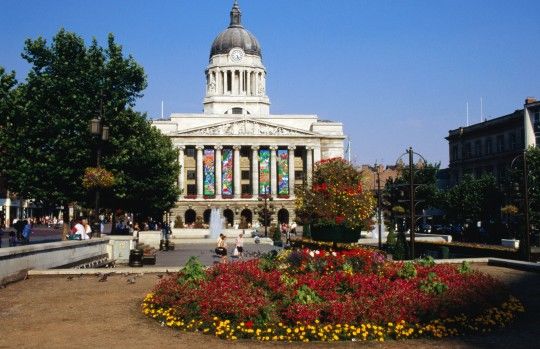 It has lots to offer
Alongside this, Nottingham offers great nightlife, a vibrant art scene and plenty of green spaces – as well as a traffic-free city centre, which makes it all the more appealing for a visit.
There are also nods to the capital, with the Shoreditch-like Hockley and the Spitalfields-style Sneinton Market, which is filled with independent businesses and street food.
Not to mention, it's home to a chippy that sells the largest portion of fish and chips in the UK.
Despite all this, Nottingham is only the 18th most-visited among England's metropolises, according to VisitBritain – so really is the definition of a lesser-known gem.
The reason for this?
Chris Matthews, a Nottingham-born graphic designer and historian, suggests the city may be underrated today because it is 'hard to define in simple terms'.
He explains: 'Is it of the Midlands or the North, historic or modern, provincial or metropolitan, radical or conservative, grim or urbane?
'It's an historic place, an old county town in a very natural setting. Yet it's also very modern, a product of the industrial revolution.
'If you have a predetermined theory about history and design then Nottingham is not for you. But if you are inquisitive, creative and open-minded, you will enjoy its complexity and nuance.'
But perhaps this mystery makes it all the more intriguing.