What Peter Morgan got right, what he might have taken some dramatic licence with... SPOILERS AHEAD
The Crown is no stranger to controversy. Since its conception, the show has come in for significant criticism over its relationship with the truth - all the way from Prince Philip's rumoured affairs in season one, to Charles' attempts to overthrow his mother in the Nineties.

It certainly makes for juicy viewing - but how much of it is true? With season five dropping supposed revelations left and right, we take a fine-toothed comb to every episode to ascertain exactly how much is true - and how much is a right royal rumour.


HMY Britannia
HMY Britannia plays an outsize role over the course of season five, acting as a rather convoluted metaphor for the fading relevance of the royal family, especially the Queen, who adored the ship.
It also forms the basis for a fair amount of friction between her and the Prime Minister John Major. Even in episode one - when Major is attending Balmoral's Ghillies Ball - the pair disagree over the yacht's role. The Queen argues that it is a vital part of the royal family's image, calls it an "expression" of herself and asks the yacht be fixed at the government's expense; Major disagrees, saying it would play poorly with the public.
Eventually Her Majesty pulls rank and orders Major to get it done, telling him: "As sovereign, I have made few requests, let alone demands…people should do as I ask, without question…I want the government's reassurance that the costs for the refurbishment will be met." Later on, he gets his revenge (of sorts), describing the older royals as "dangerously deluded and out of touch".
True or false?
The Queen did love Britannia: she often used it as a way to escape the crowds and the public gaze - and in the early days of her reign she also used it to travel to overseas territories that were tricky to access by plane. By the 1990s, she would often holiday onboard, treating the trip up to and around Scotland as her summer holiday.
That said, the Queen is very unlikely to have talked to Major about her feelings for the yacht - and Major wouldn't have attended the Ghillies Ball.
The issue of funding, however, has more than a ring of truth to it: secret documents from 1996 reveal that Major was very ambivalent about the issue of funding the yacht, with private secretary Alex Allan writing: "In the light of the current debate about the Royal Family and the Monarchy, the Prime Minister did not feel it was the right time to take a decision on a new Royal Yacht."
Though Major ultimately did approve funding in January 1997, the incoming Labour government promptly scrapped this and Britannia was put to pasture shortly after.
Charles talking about the Queen's abdication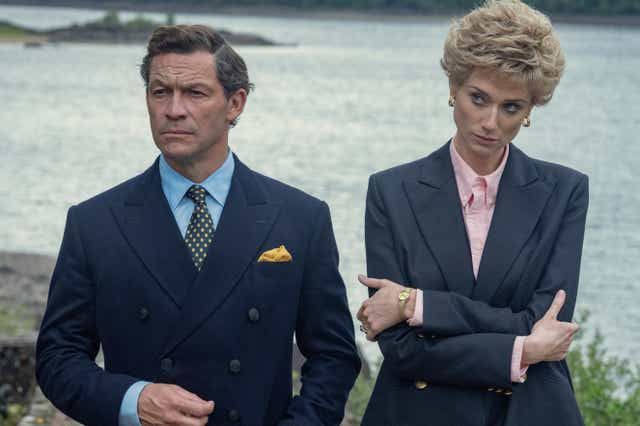 This is an easy one. During the first episode, the Queen's aides go to extraordinary lengths to keep a copy of The Sunday Times from her. Dated August 11, 1991, it states that the Queen should abdicate to let Prince Charles ascend the throne instead.
You get the gist: the Queen is old and out of touch; Charles is young and dynamic. Charles takes this and runs with it, later meeting with John Major to covertly ask for his support. "What makes the Conservative Party successful? Its instinct for renewal and its willingness to make way for someone younger," he says. Major is noncommittal and later rejects Charles' view entirely. Eek.
True or false?
This has already come in for some stringent criticism online, not least from the real-life John Major, who has blasted the scene as a "barrel-load of nonsense".
The real edition of Sunday Times dated to August 11 only mentioned the Queen in an advertisement for the cruise-liner of the same name (the Queen Elizabeth II). But there was a poll conducted in January 1990, in which 47 per cent of people thought the Queen should abdicate "at some stage" - though that said, nine out of ten people viewed the Queen as "mainly favourably".
The Royal Family's relationship with the press has always been rather colourful, and there are several other insalubrious stories that the Crown (the TV show) seems to have chosen not to include. Amongst these are Barry Mannakee, who made headlines during his time as Princess Diana's bodyguard due to a suspected affair with her.
Morton and Colthurst
In the series, Diana's pal James Colthurst is asked for a game of squash by journalist Andrew Morton during a visit to St Thomas' Hospital. After they strike up a friendship, it is Colthurst that convinces Diana to take part in the writing of the book Diana: Her True Story, encouraging her to write her side of her messy marriage with Charles. He ends up becoming their go-between, ferrying across questions and returning with Diana's replies on tape.
The book ended up being explosive, revealing that Diana had suffered bulimia, attempted suicide and was repeatedly ignored and sidelined by the royal family. Thanks to Morton, Colthurst and Diana's secrecy, Morton was able to deny that Diana had ever been interviewed for it - but Colthurst was still knocked off his bicycle by an ominous white van when en route to deliver him one of the tapes. When he got home, Morton also found his office ransacked and blamed the security services for trying to uncover evidence of the interviews.
True or false?
Shockingly, rather a lot of this story is true. Diana knew that Morton was friendly towards her and Colthurst (cast in the show as a brotherly best friend to the princess) did end up being the go-between for the pair's unofficial interviews.
The book came out in 1992; shortly beforehand, Colthurst was knocked off his bike (though not run off the road, as it seems in the show) and Morton's office (not home) was raided, though quite who did it has never been established.
That said, this type of thing has precedent: while Anthony Holden was writing his unauthorised biography of Prince Charles, his home was repeatedly burgled and the police investigating insinuated it was the work of the secret services.
Penelope Knatchbull

The Crown also develops the relationship between Prince Philip and Penelope Knatchbull, Countess Mountbatten of Burma (the only daughter of Angus Steakhouse owner Reginald Eastwood, whose husband was Phillip's godson).

In the show, after Knatchbull's daughter Leonora dies of kidney cancer, the Queen encourages her husband to offer his support to Knatchbull, and the two strike up a real and lasting friendship. Philip is the one that gets Knatchbull involved in carriage driving as a hobby, and even helps to fix up an old carriage she has in her stables.


True or false?

It's true that Leonora's daughter died of kidney cancer (aged five, in 1991) and it's true Prince Philip was an avid carriage driver (he picked up the hobby twenty years earlier when his arthritis made playing polo more difficult) and that they would take part in carriage driving competitions together. It's also true that Leonora and Philip had a long and lasting friendship, despite their age difference (he was 32 years her senior) - she was one of the 30 mourners who attended his funeral in April 2021.

We don't know whether he was the one who encouraged her to take up the hobby, nor do we know if he fixed up her carriage. The friendship, however, began before Leonora's death, as Knatchbull had apparently stayed at Balmoral over a decade before, when the press thought she was a girlfriend of Charles'.


Mohamed Fayed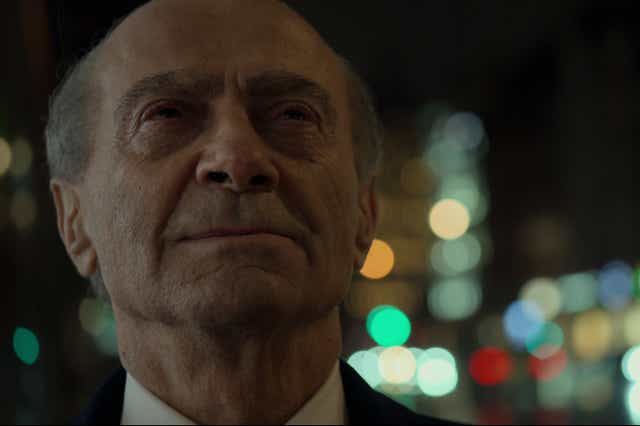 One of the most intriguing figures in season five, Mohamed Fayed rises from a humble street seller of Coca-Cola to the owner of Harrods over the course of episode three.

In addition to explaining his huge wealth, the episode also goes into detail about Fayed's love for and attempts to break into British high society: its opening scene, set in Alexandria in 1946, shows a young Fayed watch the Duke and Duchess of Windsor arrive in their posh hotel.

The implication is that the scene affected him hugely (indeed, he later hires the Duke's valet Sydney Johnson to teach him how to be an English gentleman). But once he's made his money, it's no guarantee of royal acceptance: despite funding a Windsor polo match as the new owner of Harrods, the Queen sends Diana in her place to sit in the royal box. As a result, the pair meet for the first time ("I realise I'm no substitute for the big chief", she says). They get along famously and indeed, Fayed then introduces her (fatefully) to his son and her future lover, Dodi.


True or false?

There's a lot to unpack here. Perhaps inevitably, there was no meeting or even viewing of the Duke and Duchess of Windsor in 1946 by a young Fayed: in fact, in 1946 they were mostly living in France and made no trip to Alexandria. However, Sydney Johnson was indeed hired by Fayed to teach him English values and manners.

As for his first meeting with Diana, that took place (where else) in Harrods, where Fayed apparently used to try and invite her to stay at his houses in Gstaad, Balnagown in the Scottish Highlands, and St Tropez - though she always said no, until the summer of 1997 when she embarked upon her romance with Dodi.

As for Diana and Dodi, the first met at a polo match in 1986, but the meeting was unremarkable - where they really hit it off was in Fayed's home in the south of France, where he essentially matchmade the two.


Charles's interview with Dimbleby

The Crown does not only spotlight Princess Diana's interview with Bashir, but it reimagines Charles's less well-remembered, but equally blockbuster 1994 interview with broadcaster Jonathan Dimbleby.

Charles talks about it being at a make or break time for the monarchy, and a need to be radical, but that he can only do so much as the Prince of Wales. He says that Camilla is a very close friend of his that he's lucky to have, that he was faithful to Diana, "until it became obvious that the marriage couldn't be saved, both of us having done our best. At which point I tried to do my duty, but there was nothing to be done. So yes, old friendships were rekindled."


True or false?

Well, incredibly, Dimbleby really did ask our monarch outright whether he had been unfaithful in his marriage to Diana from the beginning. Charles said, "These things are so personal. It's difficult to know how to talk about these things in front of everybody. I don't think many people would want to… All I can say is that there is no truth in so much of this speculation. Mrs Parker Bowles is a great friend of mine… and she has been a friend for a very long time… and will continue to be a friend for a very long time."

About being faithful in the marriage, he said, "Yes.. until it became irretrievably broken down, us both having tried."


Margaret's Desert Island Discs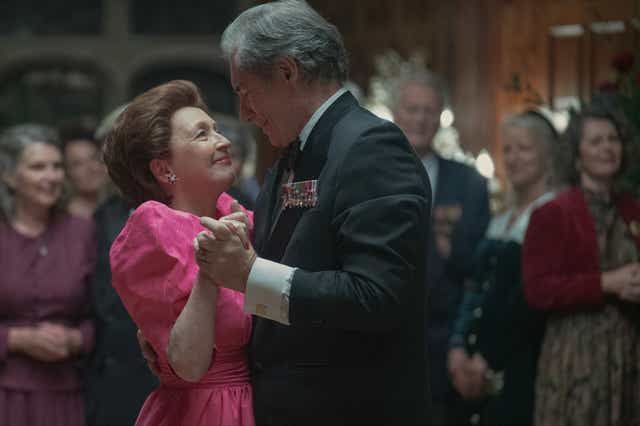 Keith Bernstein

In episode four, Princess Margaret makes an appearance on BBC Radio 4's iconic Desert Island Discs, and one of her music picks is Hoagy Carmichael's Stardust - though she is coy about why. Really, the show explains, it was because it was both Margaret and Townsend's favourite song, and symbolic of their time together.

As a result, Peter Townsend (her former lover) writes to her from his house in France, inviting her to attend a ball for former officers at the Caledonian Club. Their reunion goes swimmingly (the pair end up dancing together) and Townsend offers to return all her letters. It later turns out he doesn't have long to live.


True or false?

As ever in the Crown, fact and fiction are blended together in this one. Margaret actually appeared on Desert Island Discs all the way back in 1981, and didn't choose Stardust as one of her top tracks (those included Swan Lake and Rule Britannia). Townsend and Margaret did meet again, however, potentially as early as 1978 after Margaret's divorce from Lord Snowdon, and a few times after that.

Sadly for Crown watchers everywhere, however, they didn't dance together at the Caledonian Club, Townsend never returned Margaret's letters and he actually died in June 1995 - more than a few years after the fictional ball takes place.

The Fayed family origins

Episode 4 focuses on the origins of the fateful relationship between Dodi Fayed and Diana, which it traces all the way back to 1946. Dodi's father, Mohamed, is a child in Egypt selling Coca-Cola when he first gets a glimpse of the royals (in this case the Duke and Duchess of Windsor - Edward VIII and Wallis Simpson, as mentioned above).

He is later shown buying The Ritz and dismissing a Black server. When he finds out the man (whose name is Sydney Johnson) used to work for the Duke of Windsor, he hires him as his valet in the hope of learning royal etiquette.

In the show, Fayed is desperate to find legitimacy through association with the royal family, and it's even suggested that he bought the luxury shopping centre so that he could meet the Queen. He is also shown sponsoring the Royal Windsor Horse Show in order to literally get within physical proximity of Her Majesty, but is never successful in meeting her.

Fayed also buys the Duke and Duchess of Windsor's home in France in the Eighties after Wallis Simpson dies.


True or false?

According to royal historian Hugo Vickers, there is "no way that the Duke and Duchess of Windsor were in Egypt in 1946 or later."

However, by all accounts it does seem true that Fayed was enamoured with the royals, and he did sponsor the Royal Windsor Horse Show between 1982-1998. While the reasons behind his purchase of Harrods are pure speculation, he did definitely hire Johnson. Fayed said that Johnson was a "dictionary. He's a very cultured man", and when the valet died said: "[He] was truly a gentleman's gentleman. We shall miss him very much."

Fayed also did meet the Queen. According to Vickers, there was a photo of the Monarch and him walking next to one another which Fayed kept in pride of place in his office to impress visitors.

He did take out a 50-year lease of the Duke and Duchess of Windsor's home and gave it a £10.4 million revamp too, saying to the New York Times, "I had the chance to preserve the house where [the Duke] lived and all these objects. They're the heritage of Britain, which is my second home," and to People, "It's like a mausoleum. It sometimes gives you the creeps… But it's still a happy place, a great fantasy which I love to live in."


Camilla and Charles: Tampongate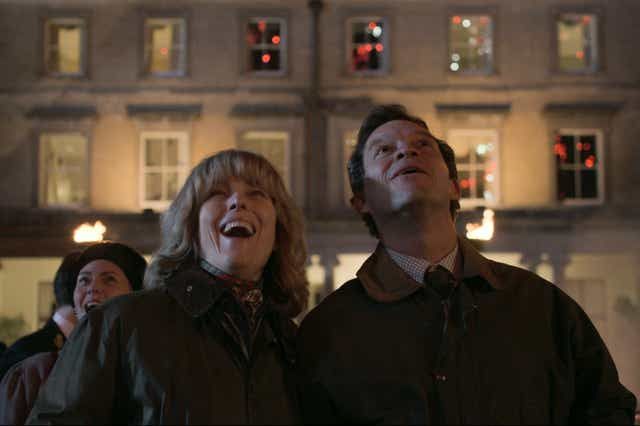 One of the more infamous incidents in the Crown takes place in episode five, where an intimate phone conversation between Charles and Camilla is leaked, during which Charles professes his wish to be a certain sanitary product.

The conversation, which happened in 1989 when Camilla was still married to Andrew Parker Bowles, was recorded by an amateur radio enthusiast who happened to tune in by accident. As these things go, the whole six-minute tape was then sold to The Mirror, which splashed it across its front pages and caused a national scandal. Naturally, all royal and royal-adjacent parties involved were horrified.


True or false?

Surprisingly, this is almost entirely true: though the conversation happened in 1989, it was published in January 1993 - indeed it was possible to listen to the tape if you dialled a certain telephone number - and rapidly became one of the biggest humiliations of Prince (now King) Charles' life.

Who did the recording is a different matter. Though it has been suggested that the line was professionally bugged, it seems much more likely that it was the work of the radio enthusiast.


Russia

Fascinatingly, episode six takes audiences back to 1917, when King George V is asked to send a ship to save his cousin, Tsar Nicholas II, who has abdicated for himself and his son after the February Revolution. He doesn't, at the advice of his wife Queen Mary - the show indicates that there was a rivalry between Queen Mary and the Russian Tsarina, and the fact that the Tsarina was pro-German didn't help matters.

Obviously we all know what happened next - in July 1918 the entire Romanov family were brutally murdered by the Bolsheviks. The reason the scene is being shown in this season of The Crown is that the newly elected Russian president Boris Yeltsin (who was in office 1991 to 1999) visits Britain and also invites the Queen to Russia for a visit. In the show The Queen says she will go if the remains of her distant relatives are found and given a proper burial. Philip is asked to give his DNA to help identify the Romanovs (he is a direct descendant of the Tsarina).


True or false?

Both. Government papers released in the Eighties showed that it was King George, not Queen Mary, who was less than keen for the Romanovs to come to Britain - he was apparently worried about "reputational damage". Although some reports say the royals were fond of their cousins, others say that they disliked the way that some of the Romanovs had conducted matters in Russia and blamed them for the state of the country - both could be true.

Up to this point it was always thought that the British government was against facilitating the Romanovs' asylum, citing diplomatic issues. But it is arguably unfair to make out the royals could have saved the Romanovs - after all, we don't really know. The Russian royals were placed under house arrest almost immediately after Nicholas' forced abdication, and the possibility of successfully getting them out, had they had the invitation, would have been far from certain.

It's true that Yeltsin visited Britain in 1992, and it's true that during that trip he had lunch with the Queen. She visited Russia in 1994, but, according to Vickers, who was there during the trip, she "made a point of avoiding as many tsarist connections as possible." Philip's DNA was however used to help identify Tsar Nicholas II, who was finally buried in St Petersburg in 1998.

Knatchbull Pt. 2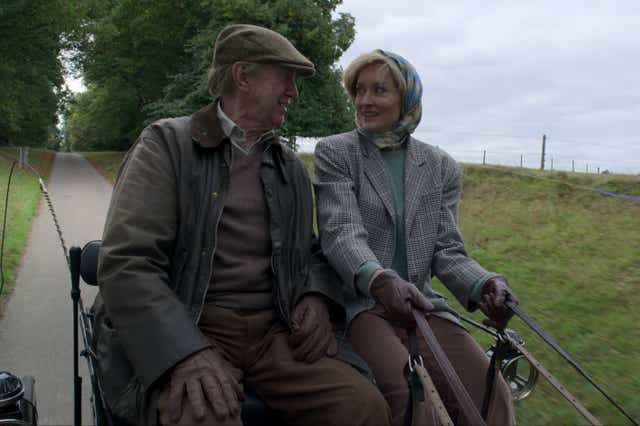 Later in the series the storyline returns to Knatchbull – this time pushing further with the idea that there is something going on between her and Philip. The isn't the first time that The Crown has suggested he was friendly with women outside of his marriage, either. In the sixth episode, Knatchbull and the Duke are seen getting increasingly close – spending time together at award ceremonies and with Philip suggesting he needs Knatchbull in his life because he and the Queen aren't getting along very well anymore.

There's never any indication of anything sexual, but the show nevertheless makes out that the Queen wasn't happy about matters: in one scene the Queen and Philip have a row in which she says, "She's half your age… she's a married woman… it does compromise me, me as your soulmate."


True or false?

According to one commentator who had spend time around the Queen and Prince Philip, the two got on very well for the duration of their 74 year marriage. Of course, this does not mean there were not close relationships outside the marriage, and it really does not mean that there were not rows, but it makes Philip's comments about the need for Knatchbull's companionship seem unlikely and the depicted argument itself, of course, is purely made up.

Knatchbull remains close with the royals to this day – her daughter was given away by Prince Charles at her 2016 wedding, and both the Queen and Duke of Edinburgh were in attendance.


Martin Bashir

Rumours about Martin Bashir's Panorama interview with Princess Diana have been swirling for years. The Crown's seventh episode introduces Bashir as a wrong'un from the start, showing him tricking Diana's brother, Earl Spencer, into vouching for him as a trusted journalist.

He is also seen forging documents showing that both Diana and Charles' private secretaries were being paid to spy on her, which ultimately convinced Diana to agree to the interview, as she thought that the royal family were plotting against her.

The result, as we all know, is the interview where Diana famous described her marriage to Charles as "rather crowded".


True or false?

Again, this is mostly true. In 2020, it emerged that Bashir had indeed falsified documents (including bank statements) that he had used to convince Diana to speak to him - though perhaps it's less dramatic than the TV show makes it seem, and Bashir less of a compulsive liar and manipulator.

The BBC has since apologised and pledged never to air the interview again - though when it aired in November 1995 it dominated headlines for weeks and badly damaged the public's perception of the monarchy.


Hasnat Khan

In the seventh episode, The Crown details the relationship between British-Pakistani surgeon Hasnat Khan and Princess Diana. They meet several times at the Royal Brompton Hospital in Kensington, and later they sneak out to the cinema together to watch Apollo 13, with Diana in disguise. The two start a love affair, but though the Crown is vague about their ending, Khan seems to back off when he sees her Panorama interview, with Diana saying she "scared him off".


True or false?

Partly true. Diana was known to wear a wig and a long trench coat so that she could surreptitiously go out to the cinema – her friend and biographer Stewart Pearce said: "nobody else knew that she was her because she'd be wearing a long blonde wig [and] sunglasses with a black trench coat… we would walk very briskly down the street to the movie theatre and go and see a movie". It's true that Diana saw Apollo 13 too – but she saw it at the September 1995 premiere. It's not know whether she saw it again with Khan.

Khan and Diana dated for two years from 1995 until just weeks before her death in 1997. He was notoriously very private and had great difficulty with the constant attention from the press, which only ramped up after news of their relationship broke in the Mirror in 1996. The relationship was apparently serious, with the duo discussing marriage and children - Diana is said to have referred to Khan as "Mr Wonderful". After her death, in an interview with the police, Khan said: "My main concern about us getting married was that my life would be hell because of who she was."


Diana's brakes stop working

Time for another outlandish theory: in episode seven, Diana experiences an incident while at the wheel of her car. Surrounded as it is by photographers, her brakes suddenly seem to fail and the car doesn't slow down as she approaches a set of traffic lights.

The resulting incident spooks Diana so badly that she changes cars, suspecting foul play.


True or false?

There's no evidence for this happening in real life, but it does speak to Diana's heightened state of paranoia in the years leading up to her death. Indeed her former lover Hasnat Khan gave a statement at the 2008 inquest of her death, explaining that she had switched cars because she believed that the brakes had been tampered with.


The politics of Panorama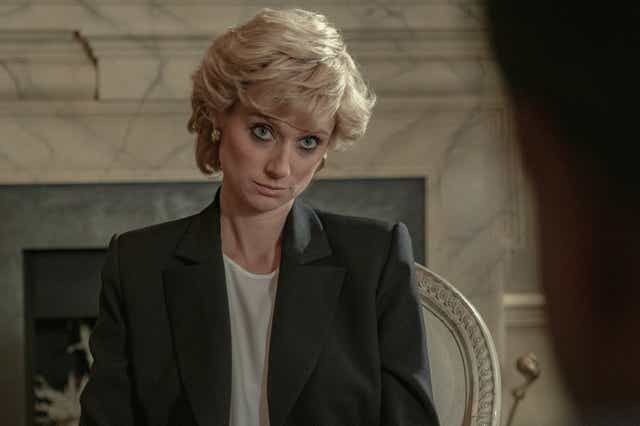 Keith Bernstein

Many column inches have been expended on the Panorama interview, including whether or not the royal family saw it coming. According to episode eight of The Crown, they did: Princess Diana pays a visit to warn the Queen about what's about to happen.

The result is a rather undignified spat in which the Queen tells Diana she sounds like "a broken record", and that "all that any of us want, Diana, is for you to be happy."

However the BBC, according to the show, was blindsided: the erstwhile chairman, Marmaduke Hussey, had no knowledge of the interview and is undercut by former Director-General John Birt, who gives the green light without his knowledge.

Once it goes live, Hussey goes, cap in hand, to the Queen and offers to resign - but is rapidly shot down.


True or false?

As might be expected, no record exists of any confrontation between Diana and the Queen - in fact by all accounts the royal family were completely stunned by the interview. However, the Queen did comment to Sir Richard Eyre, the National Theatre's artistic director, that the interview was a "frightful thing to do".

However, it is true that the BBC's top brass were not warned about the interview - in fact, Hussey's wife was a lady-in-waiting to the Queen, which might explain why. The bad blood between Hussey and Birt is very much real, too: Hussey never forgive Birt for this betrayal and said that the incident "darkened my last months at the BBC".

That said, Hussey did not resign over the incident, though he did send an apologetic letter to the Queen on behalf of the corporation.

Diana's divorce settlement

John Major plays an outsize role in episode nine of The Crown, even getting involved in Charles and Diana's divorce settlement (for which Diana asks for around double what she ended up getting).

Not only does he act as a go-between, the show also portrays him attempting to negotiate with Charles to give Diana as large a settlement as possible, to show "a generosity of spirit", and with Diana to keep things "dignified" (read: private) in future. As one of the only people to be trusted by pretty much every side of the royal family, Major ends up being quite the dealbroker.


True or false?

Incredibly, Major was rather involved with the royal divorce, offering both parties support and guidance and trying to salvage their relationship in the early Nineties.

However there is no evidence that he was deeply involved with the financial settlement negotiations between Charles and Diana, which ended up being one of the largest such agreements in British legal history - or indeed that Diana asked for more than she got. Not that she needed to: though it was kept a secret, it was rumoured that the final sum totalled around £17m.


Charles and Diana meet again

Towards the end of the season, Charles and Diana meet at Kensington Palace once their divorce is finalised. It's a bittersweet moment: they reminisce about when they were happy, eat an omelette made by Diana… and then as ever, things break down into an almighty row.

"Everyone would prefer to see William as king, not you!" Diana shouts at Charles, who yells back that his divorce has left him "liberated". Yikes.


True or false?

Any meetings between members of the royal family in the Crown tend to be fictionalised and this is very much a fiction. There's no evidence that Charles and Diana met after they separated for the last time - not until Charles visited the hospital where Diana's body was after her fatal crash in 1997.


Major and Blair's private meetings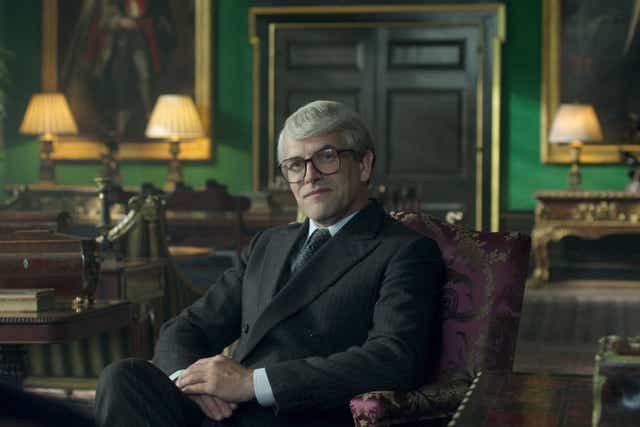 Jonny Lee Miller as Sir John Major, from series five of The Crown

Out with the old; in with the new: the last episode of the Crown features a few appearances of incumbent Prime Minister Tony Blair.

In one friction-filled incident, Blair suggests that HMY Britannia be replaced by a new yacht, called New Britain, which will be paid for by private sponsors. Major, who has just been defeated in the polls, offers to intervene with the new guy on the block.

Over the course of the last episode, both Prime Ministers have separate meetings with Prince Charles where Charles makes his case for usurping the Queen. Though we already know Major's thoughts on the matter (he has little time for Charles), Blair is impressed by the future King and praises his "energy, brain, conscience and beating heart". Quite the turnaround.


True or false?

The decommissioning of Britannia proves a major sticking point over the course of the series - but in real life, Major's government announced that the yacht would be retired all the way back in 1994. Blair didn't offer any ideas for a replacement - to the contrary, much of his election campaign involved Labour mocking any plans for a new royal yacht. Accordingly, Britannia was retired in 1997.

The meetings between Charles and Major/ Blair are also invented (though both Prime Ministers definitely did meet the future King, they almost certainly didn't discuss overthrowing the Queen). Charles thought Blair was "most enjoyable" to speak to, but "always in a hurry", according to his diaries.


The Hong Kong handover

Episode ten of the Crown addresses the handover of Hong Kong to China - an event which both Prince Charles and several of the UK's top politicians attend. However, one eyebrow-raising detail we learn is that while said politicians (including Tony Blair) fly over first class, Charles is forced to settle for business. Though afterwards, he does manage to squeeze in a holiday on the royal yacht with Camilla.


True or false?

Charles did fly business to Hong Kong. In fact, he wrote in his diary that "it took me some time to realise that this was not first class, although it puzzled me as to why the seat seemed so uncomfortable."

Even sadder, there was no holiday on the royal yacht - after Hong Kong, he actually went to the Philippines for an official visit before flying back with Chris Patten, Hong Kong's last governor, on July 4.