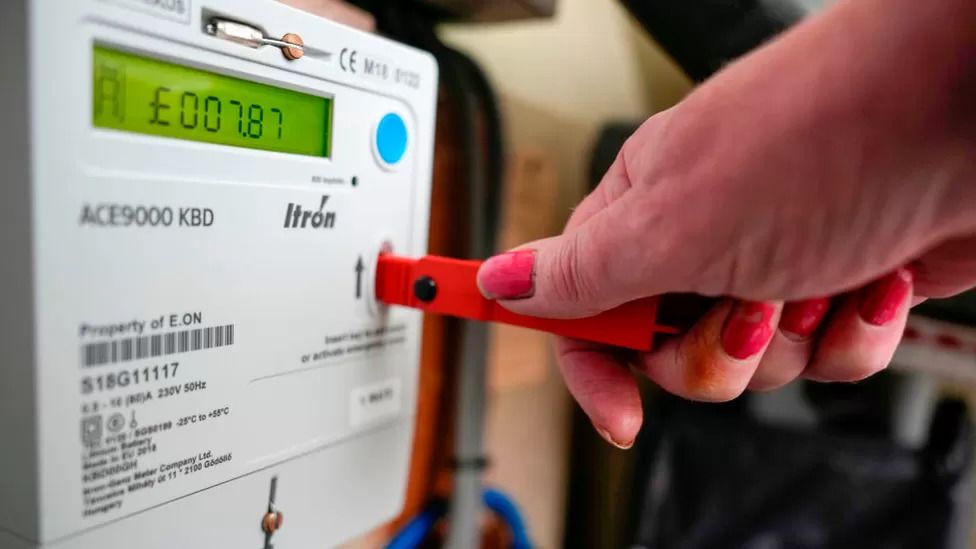 Spring Budget: Prepayment energy meter bills to be cut by £45
More than four million struggling households are set to save £45 a year on energy bills from 1 July, the government has said.
This will happen by bringing prepayment energy charges in line with customers who pay by direct debit.

Households which have prepayment meters are typically vulnerable or on low incomes.

But they pay more because energy firms pass on the costs of managing the meters.

Chancellor Jeremy Hunt, who is expected to announce the plan in his Spring Budget on Wednesday, said it was "clearly unfair that those on prepayment meters pay more than others".

The extra charges struggling households would have paid will instead be met under the government-funded Energy Price Guarantee at a cost of £200m.

Regulator Ofgem will report on how to permanently end the "prepayment penalty" when that government support ends in April 2024, the Treasury said.

Prepayment meters have been under the spotlight in recent months.

Last month it emerged that debt agents acting for British Gas had broken into vulnerable people's homes to force-fit meters, and that courts had been waving through energy firm applications to forcibly install meters.

Ofgem, which is reviewing prepayment meters, told energy firms at the end of February to start compensating customers whose homes were wrongfully fitted with a prepayment meter.

Firms were banned from installing prepayment energy meters under warrant, but that is due to end at the end of March.

In November last year it was revealed that a rising number of households are having their smart meters remotely switched to prepayment meters.

Energy Security Secretary Grant Shapps said: "Charging prepayment meter customers more to receive their energy is a tax on some of our most vulnerable - this change will stop that."

Labour said the government had "finally listened" to its calls for "an end to the unfair prepayment meter penalty".

"Their delay will be cold comfort for the millions of prepayment customers who have been paying higher energy bills as a result of the government's indecisiveness," said Ed Miliband, Labour's shadow climate and net zero secretary.

In addition to prepayment help, the government is expected to extend the Energy Price Guarantee at current levels for a further three months.

Typical household energy bills were going to rise to £3,000 a year from April, the government is expected to retain its current level of support with the cap at £2,500.