An entrepreneur who parked his £100,000 supercar in a city centre overnight was 'gutted' to find it vandalised and covered in graffiti.
Waseem Khan, who made his fortune trading crypto currency, left his three-month-old Audi R8 V10 in Leeds before heading to Manchester for a meeting.

Returning to his pride and joy the next day, he discovered someone had plastered insults in black spray paint all over it.

Waseem, 20, said he was taken aback by the damage, but it won't phase him. The young millionaire says he grew up with very little, but now boasts he can make £6,000 'while he sleeps'.

'I left town last night, around 11, 12ish,' he said.

'I got called for a business meeting, they said they were gonna pick me up and go to Manchester, so I left my car in the city centre.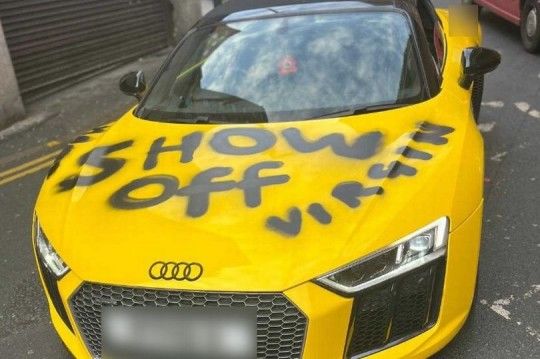 'Show off virgin' was spray-painted over Waseem's yellow Audi
'I didn't think about where I had parked it, came home this afternoon, and I went to get my car and it has been fully vandalised. I thought it is definitely someone that knows me or something.
'It just shows, even if you are doing something good in life, there is a lot of hate.
'I don't really have any enemies, I think a lot of people just can't see someone young doing good, you know? I have a supercar at 20, they can't put up with it.'
The graffiti calls Waseem a 'show off' and a 'virgin' as well as telling him to die.
Several other offensive words were also painted onto the car, calling him a 'c***' and a 'b****'.
'I took it to the car wash and it was not coming off, that is when I started worrying that it needed a paint job or a new wrap sheet,' he said.
'It's not going to phase me, they did it when I wasn't there. If I was there I don't think they would have had the urge to do anything like that.'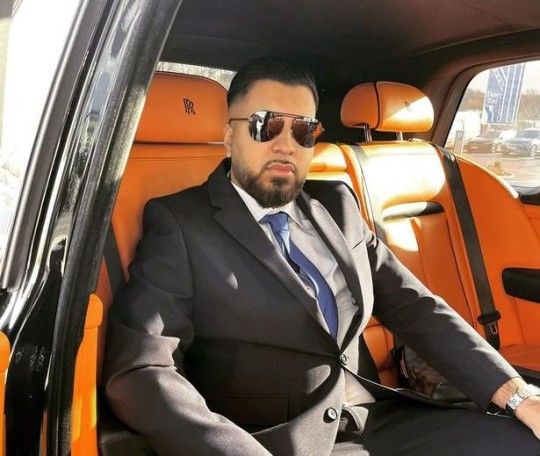 The entrepreneur claims to be unfazed by the damage as he 'makes £6000 in his sleep'

He added: 'It's not much of a loss for me, I make £6-7,000 in my sleep.'

Waseem, known as WasKhan online, has over 80,000 followers across several platforms and millions of views on TikTok.

He recently featured in a video on the now-famous Wakey Wines account, and since the incident has gone on to warn people about being popular on social media.

He said: 'The dangers of being on social media is you attract a lot of good people and a lot of bad people.

'I would like the person that did it to come forward.'