The SNP's Susan Thomson and Frances Murray have been elected the Western Isles' first female councillors since 2012.
Six other women who stood as candidates were unsuccessful.

The islands had been seeking greater female representation on the local authority Comhairle nan Eilean Siar.

In 2017, for the first time in its history, no women were elected to the comhairle. Seven women stood for election that year.

Ms Thomson will be one of three councillors who will represent ward two - Uibhist a Deas, Eirisgeigh agus Beinn na Faoghla. Ms Murray will be one of four representing Steòrnabhagh a Deas.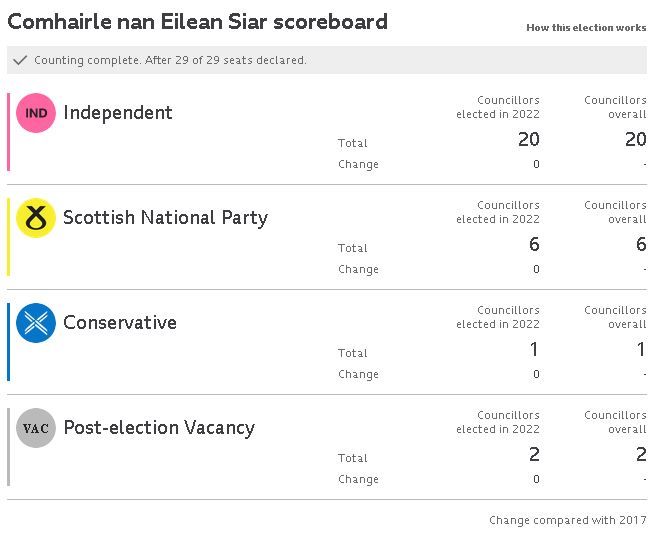 Following her result, Ms Thomson said she hoped she had not been elected just because she was a woman.

She said: "I think people voted for a whole raft of reasons. People recognise they need a broad perspective on the council - different experiences to make good policies and decisions."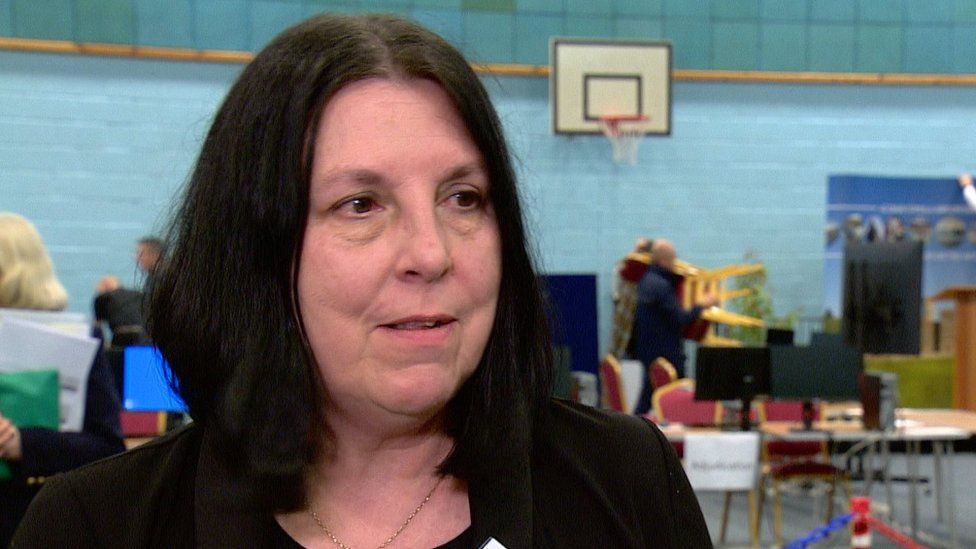 Frances Murray will join her SNP colleague Ms Thomson on the comhairle

Catriona Murray, one of the women unsuccessful in the election, said there remained challenges for women who wanted to stand.

She said one was that council employees, many of which are women, could not seek election.

Ms Murray also said many women had care responsibilities at home, and some felt they could not give a role on the council "100% of their time".

The election in the Western Isles will see the comhairle have exactly the same make-up as previously.

It has 20 independent councillors, six SNP and one Conservative.

There are two vacancies because not enough candidates put themselves forward.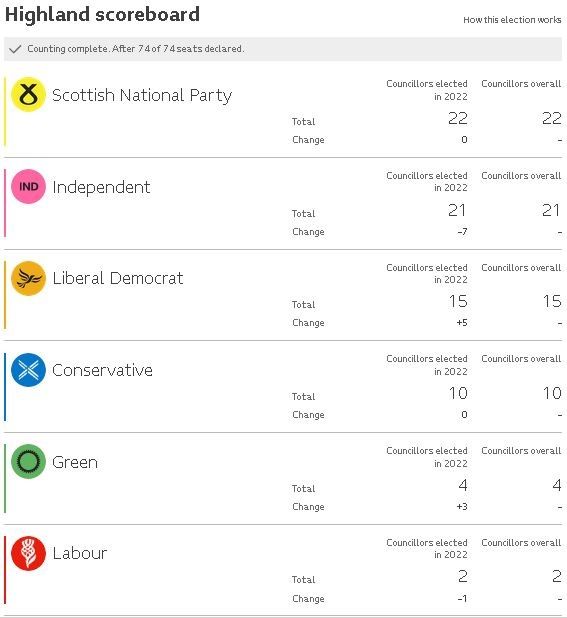 Meanwhile, the Highland Council elections have seen Inverness getting its first Green councillor.

Ryan MacIntosh was elected for the Scottish Green Party in Inverness West.

There have also been gains for the SNP - including Jackie Hendry, the wife of Inverness MP Drew Hendry.

Alasdair Christie, who was the deputy leader of the Highland Council under the previous administration, was among Lib Dems voted in.

The final results have seen the election of 22 SNP, 21 independents, 15 Liberal Democrats, 10 Conservatives, four Greens and two Labour candidates.

The first meeting of the new council will be held on 26 May.