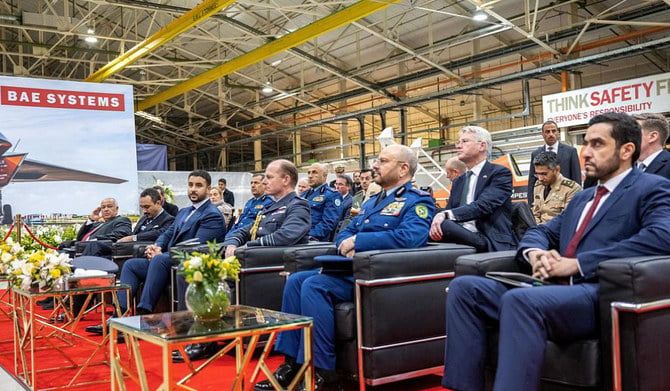 Saudi, UK, GCC discuss hi-tech defense
The deployment of defense systems using advanced technology remains vital for the safety and security of Saudi Arabia and the rest of the world, according to one of the Kingdom's leading military leaders.
Air Chief Marshal Fayyadh bin Hamed Al-Ruwaili, head of the general staff of the Saudi Arabian Armed Forces, made the comments during a speech delivered at the first edition of the "Modern Capabilities" forum that took place from Dec. 14 to 15.

Several other countries participated in the forum including the UK and members of the GCC, representing the Dragon Group, the Saudi Press Agency reported.

Al-Ruwaili said Saudi Arabia, like other nations, had to keep abreast of the fast-changing technology landscape to ensure combat readiness. This included the increasing use of artificial intelligence in defense systems, which provided both an opportunity and threat.

The forum's participants discussed the increasing danger of unmanned systems to airspace security and cyber defense. They also touched on topics including strategic communication, information operations and space defense.

The Dragon Group, named after its first meeting aboard HMS Dragon in 2018, brings together defense chiefs from the Middle East.