Author Salman Rushdie has lost vision in one eye and the use of one hand following his stabbing in New York in August, his agent says.
"He has about 15 more wounds in his chest," Andrew Wylie, a New York-based agent, also told Spain's El País newspaper. "It was a a brutal attack."

Mr Wylie said he could not disclose the novelist's whereabouts. The assault occurred at an event in New York state.

Mr Rushdie has long faced death threats for his 1988 novel The Satanic Verses.

Some Muslims regard the book as blasphemous. The man charged over the attack, US-born Hadi Matar, 24, has pleaded not guilty to attempted murder.

"He's lost the sight of one eye," Mr Wylie said in his interview with El País. "He had three serious wounds in his neck. One hand is incapacitated because the nerves in his arm were cut."

Asked if the author was still in hospital, Mr Wylie replied: "I can't give any information about his whereabouts. He's going to live… That's the more important thing."

The attack took place at the Chautauqua Institution in New York State on 12 August. Mr Rushdie was about to give a speech about how the US has served as a haven for writers.

The novelist was forced into hiding for nearly 10 years after The Satanic Verses was published. Many Muslims reacted with fury to it, arguing that the portrayal of the Prophet Muhammad insulted their faith.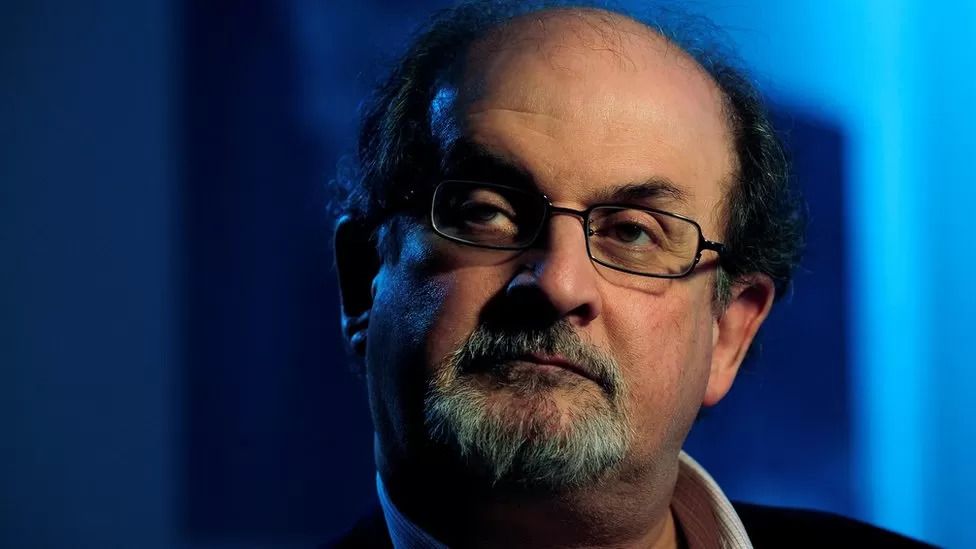 He faced death threats and the then-Iranian leader, Ayatollah Ruhollah Khomeini, issued a fatwa - or decree - calling for Mr Rushdie's assassination, placing a $3m (£2.5m) bounty on the author's head.

The fatwa remains active, and although Iran's government has distanced itself from Mr Khomeini's decree, a quasi-official Iranian religious foundation added a further $500,000 to the reward in 2012.

Mr Wylie told El País that he had discussed such threats with Mr Rushdie over the years. "The principal danger that he faced so many years after the fatwa was imposed is from a random person coming out of nowhere and attacking.

"So you can't protect against that, because it's totally unexpected and illogical. It was like John Lennon's murder."

Mr Rushdie was born in India in 1947. He was sent to boarding school in England before studying at the University of Cambridge. In 2007, he was knighted for services to literature.

There has been an outpouring of support for him, with the attack widely condemned as an assault on freedom of expression.
Watch: From the scene where Salman Rushdie was attacked on stage