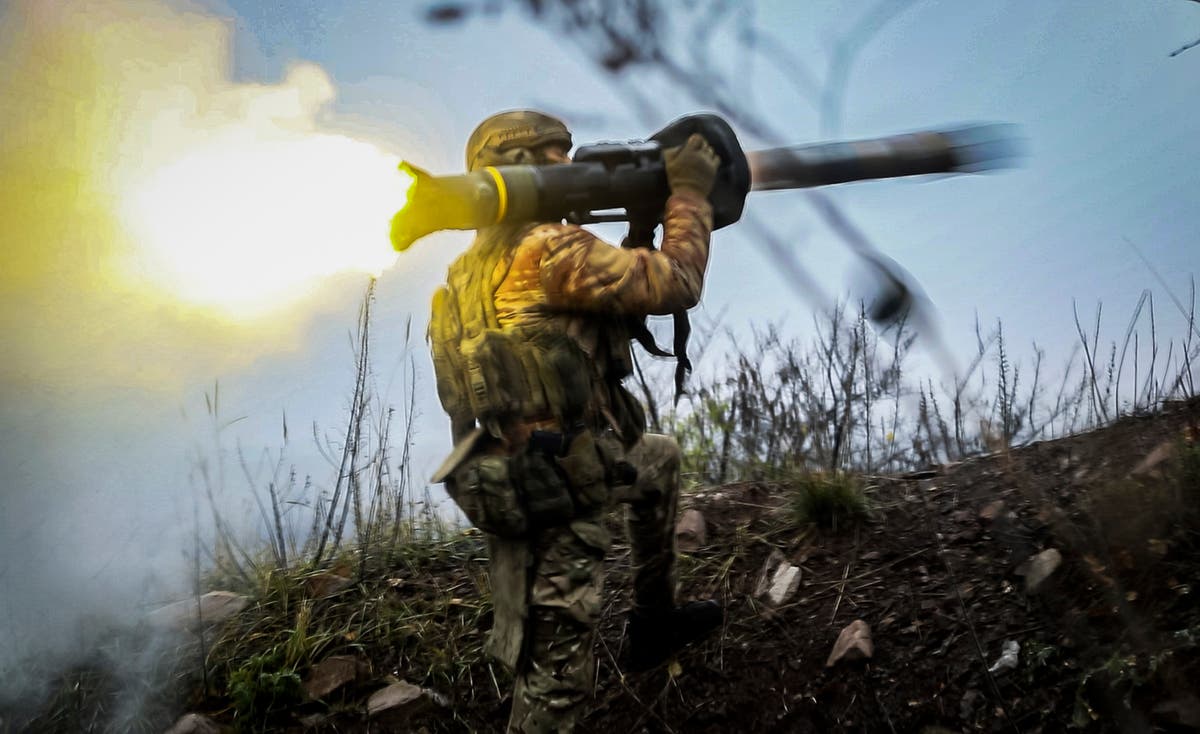 Russian invasion could be over by Spring, says Ukrainian minister
The Russian invasion of Ukraine could come to an end by Spring, a Ukrainian deputy defence minister has predicted.
Retired military general Volodymyr Havrylov also said Ukrainian forces are prepared to fight a long war with Russia as they continue the struggle to reclaim their homeland.

Although the war may turn into a protracted one in that scenario, the minister told Sky News that "my feeling is that by the end of the spring, this war will be over."

Over the last few weeks, Ukrainian forces have made strides in the east and south of the country and retook the key city of Kherson.

Russia had declared it the centre of the illegally annexed Kherson region after a self-styled referendum in September. It was the only regional capital to be occupied since the invasion began in February.

Looking ahead, Mr Kavrylov said that Ukraine is not willing to enter peace talks with Vladimir Putin until his troops leave the country, including the Crimean peninsula.

"There is a decision inside the society in Ukraine that we are going up to the end," he said in London during a trip to the UK this week.

"It doesn't matter what kind of scenario is on the table. People paid a lot of blood, a lot of efforts to what we have already achieved.

"And everybody knows that any delay or frozen conflict is only the continuation of this war against the existence of Ukraine as a nation."

Asked about the likelihood of Ukraine retaking Crimea, he said: "It's only a matter of time and, of course, we would like to make it sooner than later."